Woody Allen: New Amazon TV show was a 'catastrophic mistake' and an 'embarrassment'
'I never should have gotten into it,' Allen admitted at the Cannes Film Festival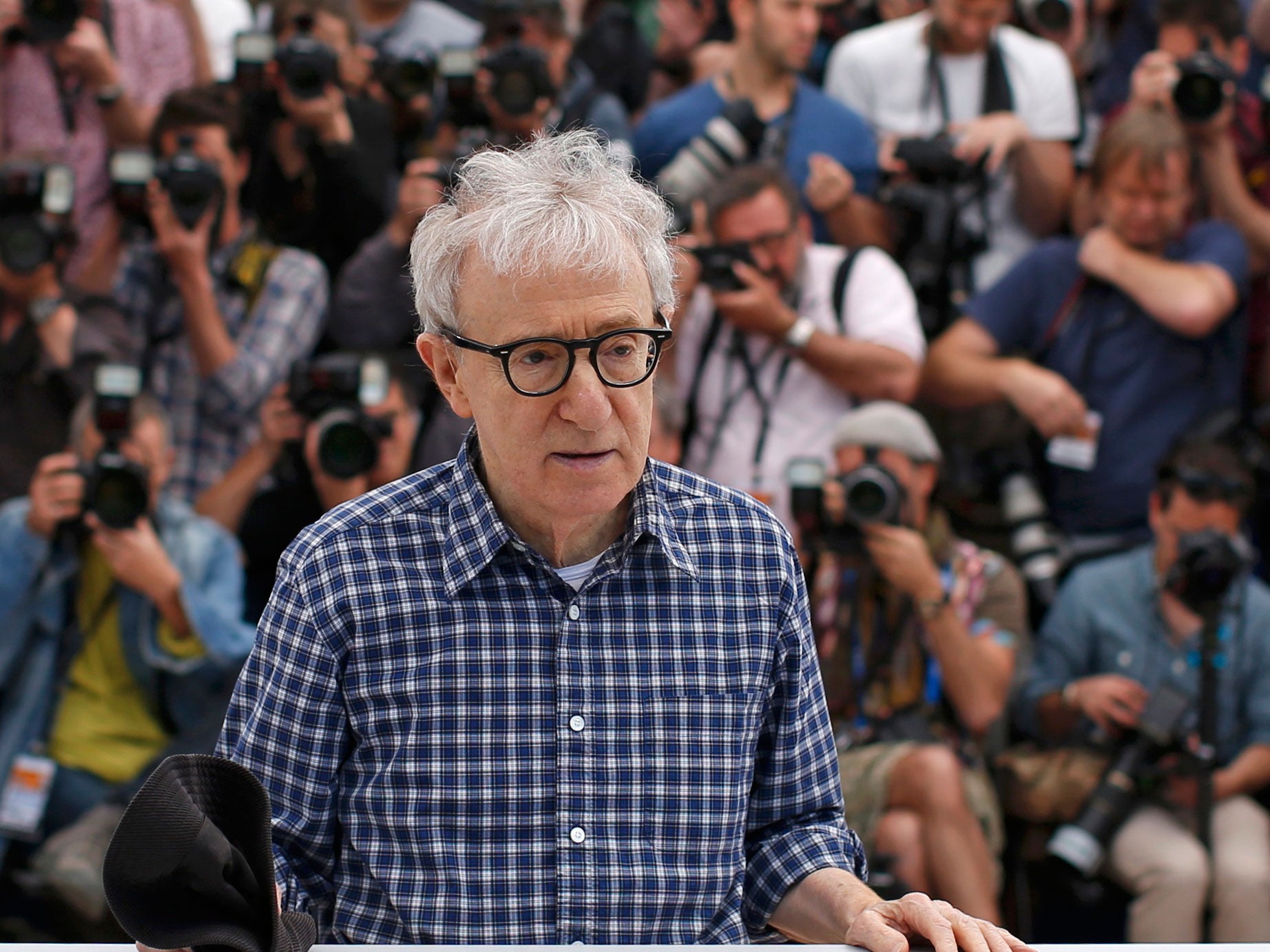 He produces a film a year without breaking a sweat, so it was reasonable for Woody Allen to assume that a foray into the world of television would be "a cinch".
But the veteran director has described his attempts to make a six-part series for Amazon as a "catastrophic mistake" with which he should never have become involved.
Allen, who turns 80 this year, said he did not even watch television and that he merely hoped his untitled venture did not disappoint Amazon.
"I never should have gotten into it," he admitted at the Cannes Film Festival. "It's very hard for me. I thought it was going to be easy. You do a movie, it's a big, long thing. To do six half-hours, I thought it was going to be a cinch.
"I don't know what I'm doing. I'm floundering. I expect this to be a cosmic embarrassment when it comes out."
Although it is never easy to tell whether he is being entirely serious, Allen has previously expressed scepticism about his ability to translate his vast film experience to the small screen.
"I don't know how I got into this," he commented when Amazon's "Untitled Woody Allen Project" was announced earlier this year. "I have no ideas and I'm not sure where to begin."
In contrast Allen compared making full-length movies to basket weaving, describing the process as "a nice thing to keep you busy", during a press conference ahead of the premiere of his new film, Irrational Man.
The director produced an extended riff on the pointlessness of life, even as an unusual philosophical discussion on the importance of Immanuel Kant's categorical imperative – Kant's central philosophical concept – suggested he was in fact entirely serious about his work.
Access unlimited streaming of movies and TV shows with Amazon Prime Video
Sign up now for a 30-day free trial
Sign up
Access unlimited streaming of movies and TV shows with Amazon Prime Video
Sign up now for a 30-day free trial
Sign up
"Making movies is a nice thing to keep you busy like giving inmates of an institution basket weaving," he said before walking the red carpet with his female stars, Emma Stone and Parker Posey.
Oscars 2014: Best Actor and Actress nominees
Show all 20
"The grim reality of life is no matter how much the philosophers talk to you or the priests or the psychiatrists, the bottom line is it runs right over you while you're prattling. The only think you can think of as an artist is to try to come up with something where you can explain to people why life is worth living," he said.
"You can't really do that without conning them. In the end, it has no meaning. You're living in a random universe and living a meaningless life. The only possible way you can beat it a little bit is by distraction."
His new film tells the story of a philosophy professor, played by Joaquin Phoenix, whose study of the great minds has not made him happy. He finds new meaning in his life through a brilliant young student (Emma Stone) and a curious plot to commit a murder.
Despite the lengthy self-analysis under questioning, Emma Stone claimed Allen's working methods were straightforward and quick. "There's no over-thinking," she said.
The actress, who previously collaborated with him on Magic in the Moonlight, said she did not know whether they would work together again but said: "Wouldn't that be nice?"
Join our commenting forum
Join thought-provoking conversations, follow other Independent readers and see their replies