WWE parodies Miss Universe and gives 'Diva of the Year' to the wrong person at the Slammy Awards
'I didn't actually have anything prepared because I didn't know I was going to win a Slammy today...'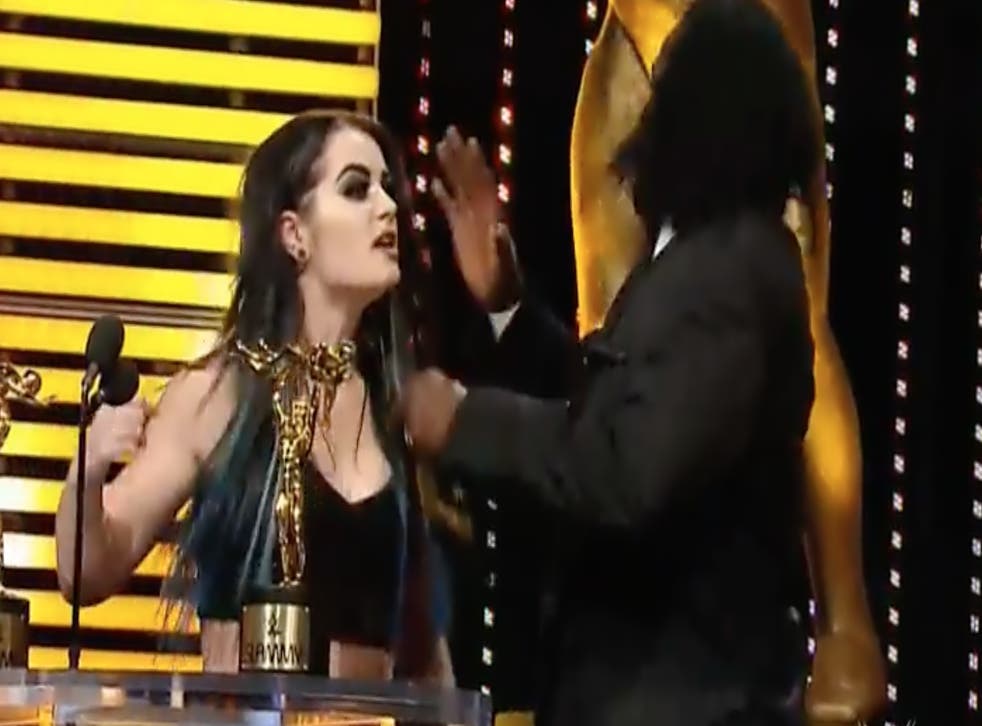 The internet went into meltdown Sunday night when comedian Steve Harvey accidentally announced that Miss Colombia was Miss Universe when in fact it was Miss Philippines.
It was painfully, painfully awkward to watch, but we all loved it. Harvey has since apologised on Twitter, and the cue card was released online showing just how easy it would have been for anyone to make the same mistake.
In a surprisingly topical stunt, WWE pulled a Harvey and announced the wrong winner of their 'Diva of the Year' award at their annual Slammy ceremony. Watch below.
Ron 'The Truth' Killings was presenting the award, at first calling up Paige to receive the trophy.
"I didn't actually have anything prepared because I didn't know I was going to win a Slammy today," she told the crowd.
After a few seconds on stage, however, Truth tries to tell the wrestler that she didn't actually win; the real 'Diva of the Year' was Nikki Bella.
In other Slammy news, 'Superstar of the Year' went to Seth Rollins while 'Rivalry of the Year' went to The Undertaker vs. Brock Lesnar. The two took part in one of the biggest cell-matches of the year.
Register for free to continue reading
Registration is a free and easy way to support our truly independent journalism
By registering, you will also enjoy limited access to Premium articles, exclusive newsletters, commenting, and virtual events with our leading journalists
Already have an account? sign in
Register for free to continue reading
Registration is a free and easy way to support our truly independent journalism
By registering, you will also enjoy limited access to Premium articles, exclusive newsletters, commenting, and virtual events with our leading journalists
Already have an account? sign in
Join our new commenting forum
Join thought-provoking conversations, follow other Independent readers and see their replies