Saturday Night Live: Zach Braff puts himself forward to play Georgia Senate candidate Jon Ossoff
'I got this'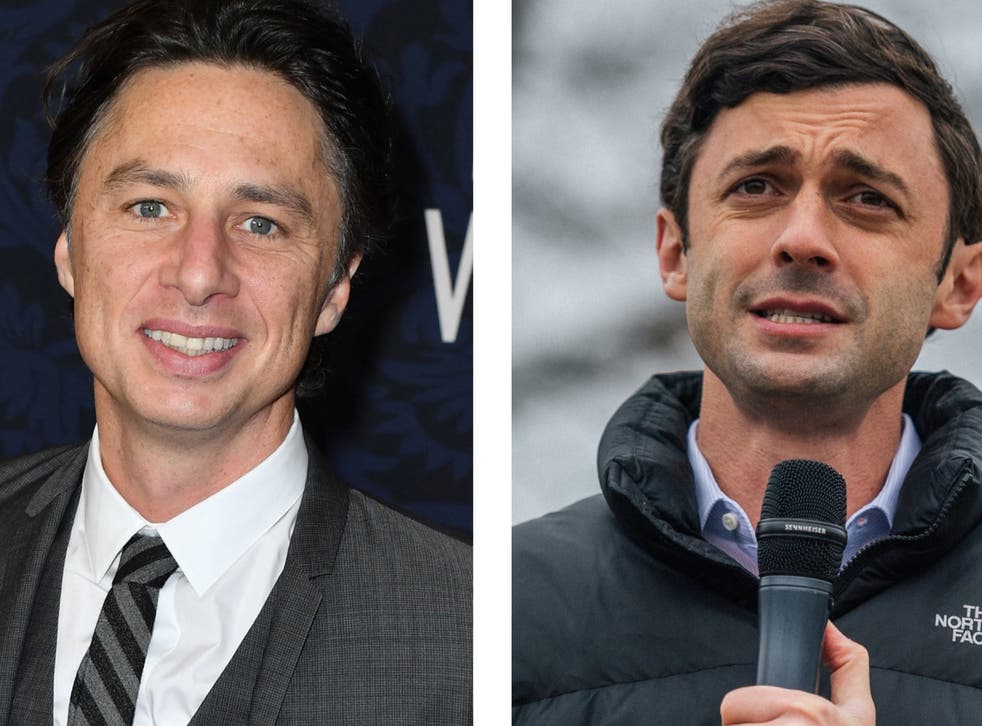 Zach Braff has put himself forward to portray Georgia politician Jon Ossoff on Saturday Night Live.
The actor made the pitch on Twitter as results trickled in for the state's runoff elections, which took place on Tuesday.
Ossoff is currently in the lead against Republican David Perdue, and indeed Ossoff as declared victory in that race. The Associated Press, whose projections The Independent uses for state and national elections, has yet to call the race for Ossoff. Once a winner is declared, a narrow margin could open the possibility of a ballot recount.
Braff, who has tweeted many times about the runoff races, recently shared a gif of Ossoff, along with the words: "Lorne. I got this."
Lorne Michaels is SNL's creator and executive producer.
When a Twitter user pointed out that Ossoff is 12 years Braff's junior (Osoff is 33, Braff is 45), the actor simply replied: "Shhhhhhh."
In an earlier tweet, Braff shared the same gif of Ossoff, this time writing: "I'm starting to feel giddy in my loins."
The SNL cast is shifting along with the US political landscape. Donald Trump, who has been portrayed by Alec Baldwin since 2016, is on his way out of the White House.
Jim Carrey played Joe Biden starting in October 2020, but has now retired the role. SNL cast member Alex Moffat will portray Biden in future episodes. Maya Rudolph is expected to continue her acclaimed portrayal of Vice President-elect Kamala Harris.
Join our new commenting forum
Join thought-provoking conversations, follow other Independent readers and see their replies