Zoe Ball to present BBC Radio 2 breakfast show, replacing Chris Evans
'To be the first woman to present this very special show is both an honour and privilege'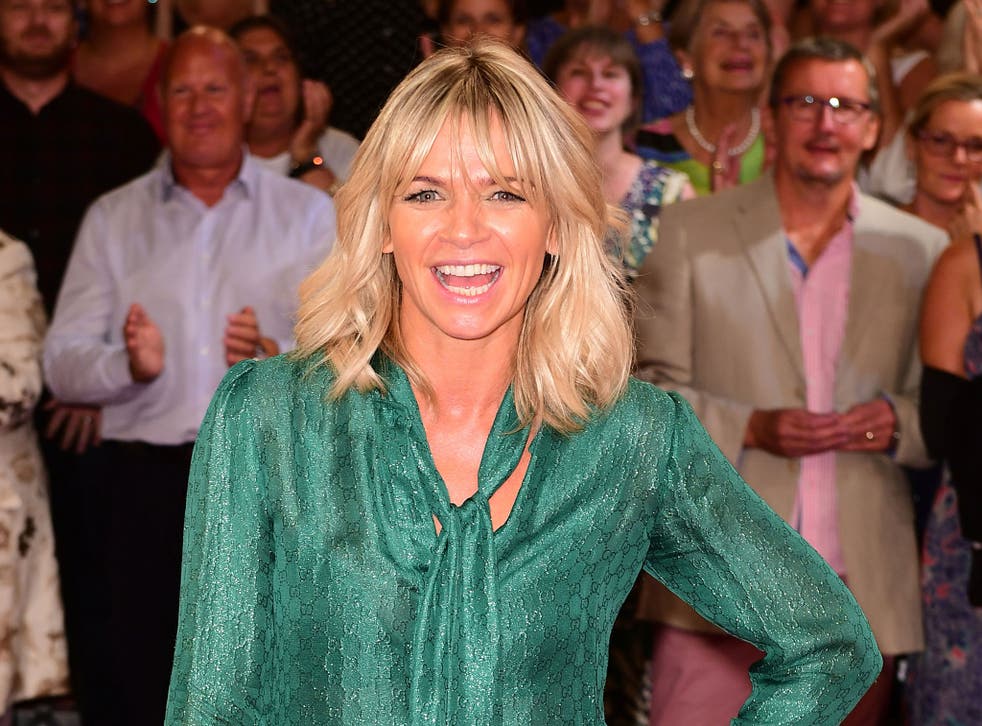 Zoe Ball is to replace Chris Evans as presenter of the BBC Radio 2 Breakfast Show.
The 47-year-old will become the eighth person to host the show, and the first woman to hold the postilion.
"To be the first woman to present this very special show is both an honour and privilege," Ball said in a statement.
"Believe me, I'm not underestimating the enormity of the task ahead, to follow not one but two of my broadcasting idols, into such a well-loved show is somewhat daunting."
Appearing alongside Evans on the Wednesday morning (3 October) show, Ball called the news "bonkers" and said that she is feeling a "crazy mix of elation, wanting to burst into tears, thinking of running away, but most of all thrilled".
UK news in pictures

Show all 51
She acknowledged that the decision to take on the position was daunting, but her son, Woody, convinced her that the move was the right decision.
"He said 'Mum, come on, don't even think about it, it's the coolest thing you can do, be the first girl on BBC 2 Breakfast!'"
Evans, whose wife recently gave birth to twins, announced last month he would be leaving Radio 2 after 13 years at the station, eight of which were spent hosting the breakfast show.
Congratulating Ball on taking over from him, Evans said she "lights up the radio". He had teased the announcement earlier in the show by playing a trailer for a new Fatboy Slim documentary and saying: "This family is taking over, more of that later." Ball was married to the DJ, real name Norman Cook.
The BBC has said the new host of Ball's Saturday afternoon show will be announced in due course; Sara Cox – who was rumoured to be taking over from Evans – will act as a stand-in for 10 weeks. There has been no confirmation on whether Ball will continue to present Strictly Come Dancing spin-off It Takes Two.
Ball has had a long presenting career which began in the 1990s, when she hosted Channel 4's The Big Breakfast and the BBC One children's programme Live & Kicking. She moved across to radio in 1997, becoming the first female presenter of the Radio 1 breakfast show alongside Kevin Greening. She began presenting as a stand-in on Radio 2 in 2006, having her own Saturday morning show between 2009 and 2012.
Last year, she earned £250,000 and £299,000 for her work for the BBC, while Evans was paid £1.6 million to host the breakfast show. Ball has since confirmed that she will not be paid the same as Evans, telling BBC News: "I'm definitely not expecting the same, but I have to say we've discussed fees and I'm very, very happy with what the BBC are paying. If it'll all come out one day as these things tend to, I hope people say, 'that's fair'."
Under Evans's tenure as host, the Radio 2 breakfast show has become the most morning show in the UK, attracting an average 9 million listeners every morning.
Join our new commenting forum
Join thought-provoking conversations, follow other Independent readers and see their replies