1864, TV review: Refreshing and raw: a view of life in 19th-century Denmark
1864 offers a refreshing new perspective on 19th-century history, where Britain is humbled to find itself only one of several 'greatest' nations on earth
Ellen E. Jones Comments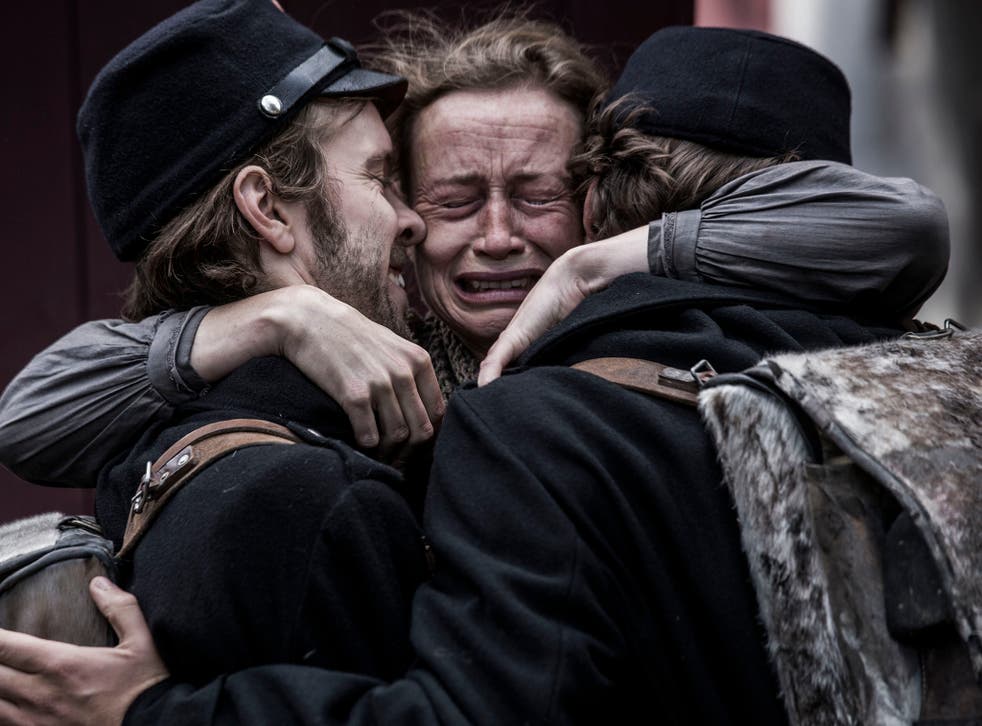 Just because British audiences lapped up The Killing and went bananas for Borgen, there's no guarantee we'll immediately fall for 1864, the new lavish, eight-part historical drama from Denmark's highly regarded DR network. So it was smart of BBC4 to open the series with a double bill. The scale of this series is too ambitious to grasp in a single episode, but the more you watch, the deeper you'll be sucked in.
It opened in 1851, in the rural South Funen region of Denmark, where young brothers Laust and Peter are living out a rural childhood, in love with the charismatic estate manager's daughter Inge and in awe of their father (Lars Mikkelsen) who'd recently returned victorious from the First Schleswig War.
Seen through the eyes of writer/director Ole Bornedal, 19th-century Danish life is as beautifully composed as the oil painting that forms part of the opening credits, although the scenes depicted were not always exactly picturesque.
The best TV to watch in 2015

Show all 13
For every idyllic gambol in the hay fields, there was a grubby early sexual experience and a conversation about head lice and the hardscrabble lives of the farm hands were made harder by the debauchery of the local aristocracy. Didrich (Borgen's Pilou Asbaek) is heir to the local landowner and another war veteran, but unlike Laust and Peter's father, his open wounds are all psychological.
There were other plot strands too, all woven together by the elegiac narration of an adult Inge (Marie Tourell Soderberg). In Copenhagen, nationalist ideologue DG Monrad (Nicolas Bro) sought out the greatest actress of her day Johanne Luise Heiberg (Sidse Babett Knudsen) to help him regain his passion; and in the present day a sulky teenager who'd lost her brother to the Afghanistan war struck up a friendship with the current occupant of Didrich's grand manor house.
The present-day timeline felt a bit tacked on and the juvenile nature of nationalism was heavy-handedly emphasised by several scenes of little boys playing soldiers, but it's easy to forget minor quibbles, when the whole is so attractive.
Our own Lord Palmerston famously declared that only three people had ever really understood the Schleswig-Holstein Question, and the good news is you won't have to he one of them to enjoy this series. To British viewers, at least, 1864 offers a refreshing new perspective on 19th-century history, one in which the Germans are not, for once, the primary aggressors and Britain is humbled to find itself only one of several "greatest" nations on earth.
Register for free to continue reading
Registration is a free and easy way to support our truly independent journalism
By registering, you will also enjoy limited access to Premium articles, exclusive newsletters, commenting, and virtual events with our leading journalists
Already have an account? sign in
Join our new commenting forum
Join thought-provoking conversations, follow other Independent readers and see their replies