The 7.39, BBC1, review: David Nicholls charms once again with a romance that's on the right track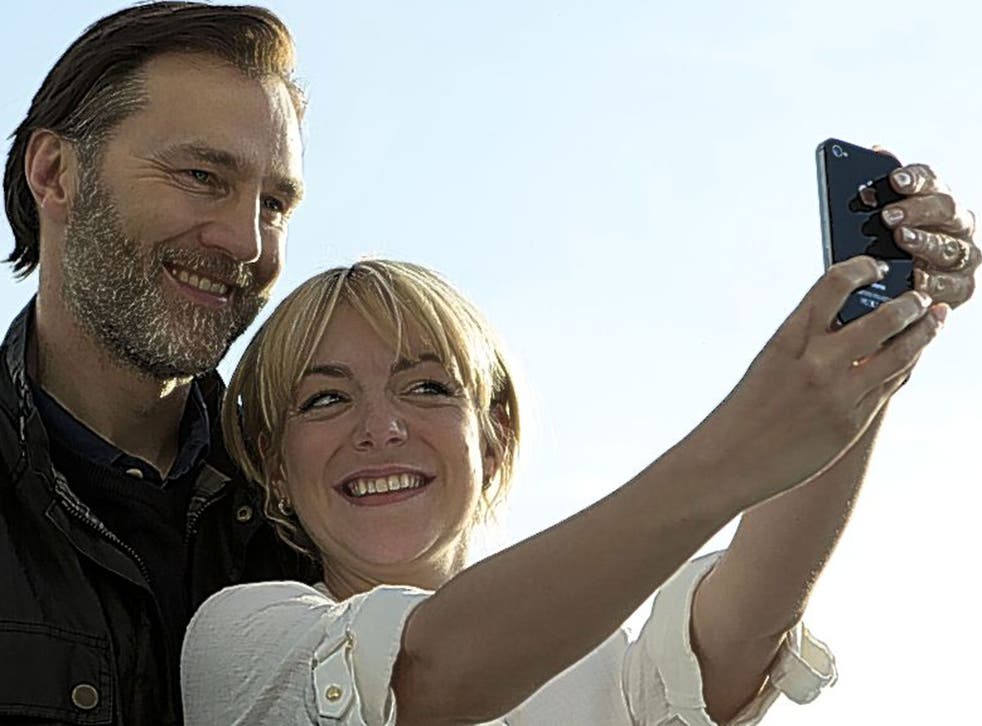 Poor old Olivia Colman doesn't have much luck with on-screen husbands, does she? In Peep Show, she was lumbered with drippy Mark, the less said about her Broadchurch spouse the better, and in The 7.39, on BBC1 last night, Colman played the unsuspecting "her indoors" of cheating commuter Carl (David Morrissey).
To be fair to Carl, he isn't a total love rat. He is just a man, unsatisfied with his lot, who meets, and gradually falls for, fellow commuter Sally (Sheridan Smith) on the morning train to Waterloo.
That sounds a lot like the plot of David Lean's 1945 classic Brief Encounter, but the mood of this two-part BBC drama is actually very different from that tale of repressed desire. This isn't 1950s Britain and Carl and Sally's partners aren't unloving bores – the Nineties heart-throb Sean Maguire is perfectly puppyish as Sally's blameless, yet irritating fiancé – which makes for a different and newly perplexing moral conundrum.
The script has all the charm you'd expect from writer David Nicholls, whose romantic novel One Day was seemingly clutched in the hands of every commuter circa 2009/10. The trajectory of his characters' relationship was predictable – of course their bodies were thrown together by the motion of the carriage, of course there was a cancelled train and of course they were forced to share the only available hotel room.
What Nicholls excels at, however, is dialogue that captures the mundanity of the daily slog without overlooking any of its occasional moments of sparkle. As Carl's wife replied when he complained that he never has time to enjoy a normal family life: "This is it! This is what it is!"
Join our new commenting forum
Join thought-provoking conversations, follow other Independent readers and see their replies