The People vs OJ Simpson: American Crime Story, BBC2, TV review: A glossy but gripping retelling of the trial of the century
This account of the OJ Simpson case reeled us in from the get-go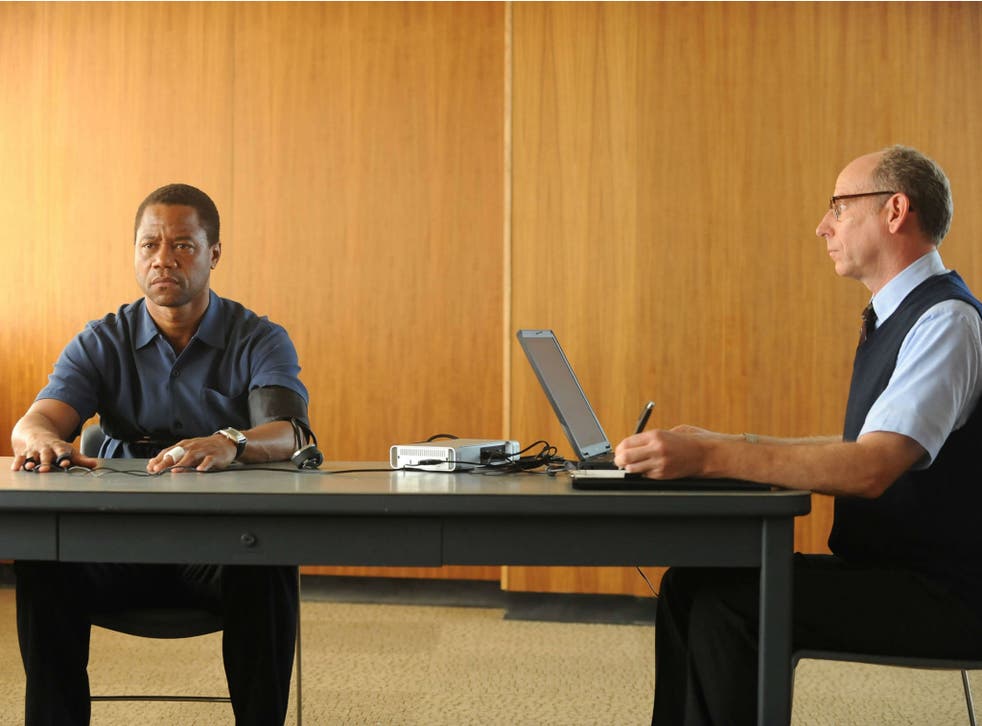 The OJ Simpson trial is the first big crime story that I remember, mostly the car chase and that divisive acquittal, all played out in front of cameras. This first episode of this drama recounting the case was a gripping opener that set the stage for the "trial of the century" and captured a slice of American life in the early Nineties, powersuits, perms (both still lingering) and all.
This was a time when you could still get an "emergency call" in a restaurant, smoke at the comfort of your desk and have tens of LAPD officers running around a neighbourhood, as they did on the night of Nicole Brown Simpson's murder, with no one broadcasting it on Twitter. Those elements made it feel like a period drama, as Mad Men did for the Fifties and Sixties. The same could not be said for some of the main themes at play here. We didn't see Johnnie Cochran (Courtney B. Vance) take on the case but heard about his role fighting alleged police brutality against the black community, a topic rarely out of the news in 2016. That tension helped to make this feel both a very relevant and nostalgic watch.
The People v OJ Simpson: American Crime Story in pictures

Show all 10
This starry American drama is a glossy acquisition for BBC and it's the A-list cast that rescues this from being OTT. Cuba Gooding Jr as OJ Simpson is a big draw. From the off, his portrayal is commendably complex. It's hard to take your eyes of his manic, confused, sometimes charming Simpson. Likewise, there's something grimly compelling about John Travolta's stiff, shiny Robert Shapiro. Then there's the Kardashians. Or rather David Schwimmer- who with the grey streak, it's hard not to see as just Ross in a Friends' flash-forward episode- as the late Robert Kardashian, OJ's friend and later defence lawyer. Kardashian's ex-wife, Kris, (Selma Blair) made a rather soapy appearance, gossiping at Brown-Simpson's funeral about the football player-turned actor's-culpability. We were also reminded, not so subtly, that this trial was Kim and Kourtney's first exposure to fame.
The tension-building ambient music wouldn't have been out of place in a horror film but we shouldn't forget: this was real life and two people died. When we heard Brown Simpson's daughter crying on the answering machine message, it was impossible to forget that. This series somehow must try to do all the players justice. Whether or not it achieves that and even though we know how it plays out, going on the first episode, this will be compulsive viewing.
Join our new commenting forum
Join thought-provoking conversations, follow other Independent readers and see their replies