Babylon, Channel 4 - review: A dizzying and sometimes incoherent comedy-drama
Babylon doesn't appear to know what it really wants to be at the moment, all the best of luck to it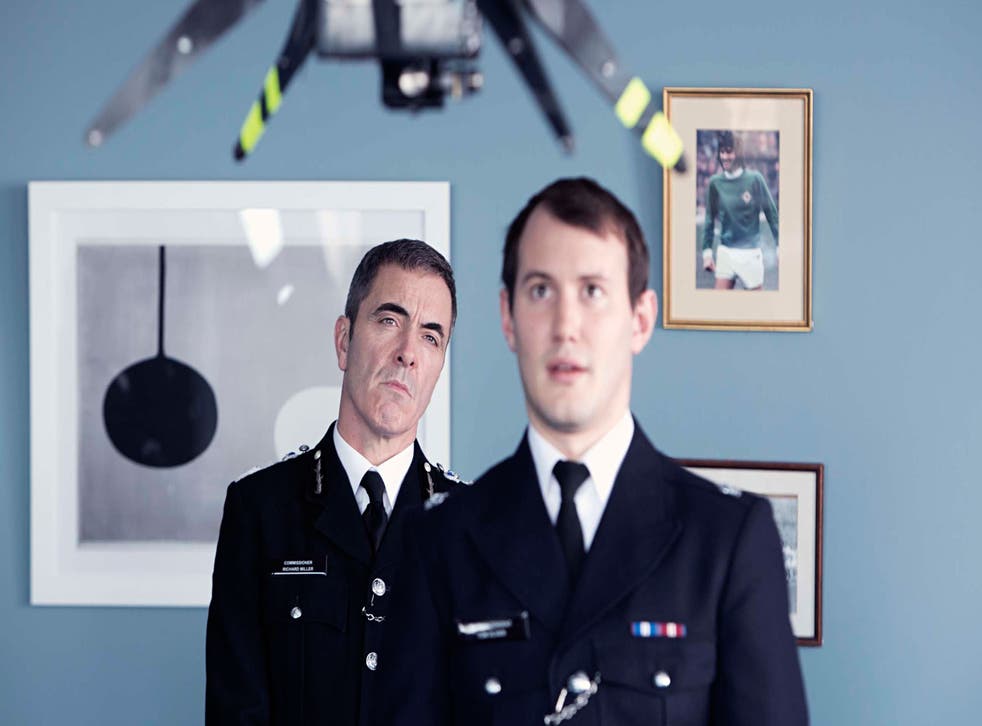 If you missed the pilot a few months back for the new Danny Boyle-devised police comedy-drama, Babylon (Channel 4), fear not.
Last night's first episode proper was an odd, dazzling, no-introduction-required launch into the world of Metropolitan Police PR.
Led by James Nesbitt as beleaguered commissioner Richard Miller (a kind of beyond-grizzled Bernard Hogan-Howe) and Brit Marling as Liz Garvey, Scotland Yard's glamorous new head of public relations, Babylon's first offering followed an escalating riot at a young offenders institution.
"No, I have not been tugging off politicians for influence – and London is safe, Big Ben's on time, the beefeaters are fucking the ravens. All's well," snarled Nesbitt's Miller, reacting to practice questions in a media training session in Babylon's first scene. We are in Armando Iannucci-ish territory here: a world of wisecracks, absurdist scenarios, and occasional moments of topical satirical bite.
Think The Thick of It but with jokes about the incompetence of procedural police affairs. "Joey Barton's said on Twitter that he's willing to be an intermediary between us and the prisoners," one member of Scotland Yard's communications team volunteered, as the situation inside the rioting London prison reached deterioration point.
Is there depth below the comedy? Some well-angled satire suggests so. Last night's episode took for its targets: overcrowded prisons, the privatisation of the police force, and the souring relationship between City Hall and the Met. I found the show's social conscience oddly convincing.
Where is it going next week? Who knows. Babylon – a dizzying, protean, at points incoherent comedy-drama – doesn't appear to know what it really wants to be at the moment. All the best of luck to it.
Join our new commenting forum
Join thought-provoking conversations, follow other Independent readers and see their replies