​Back in Time for the Weekend, BBC2 - TV review: A squeaky-clean educational show with a bit of fun thrown in
What good clean fun the Fifties were - but not if you were a teenage girl
Daisy Wyatt
Wednesday 03 February 2016 00:15 Comments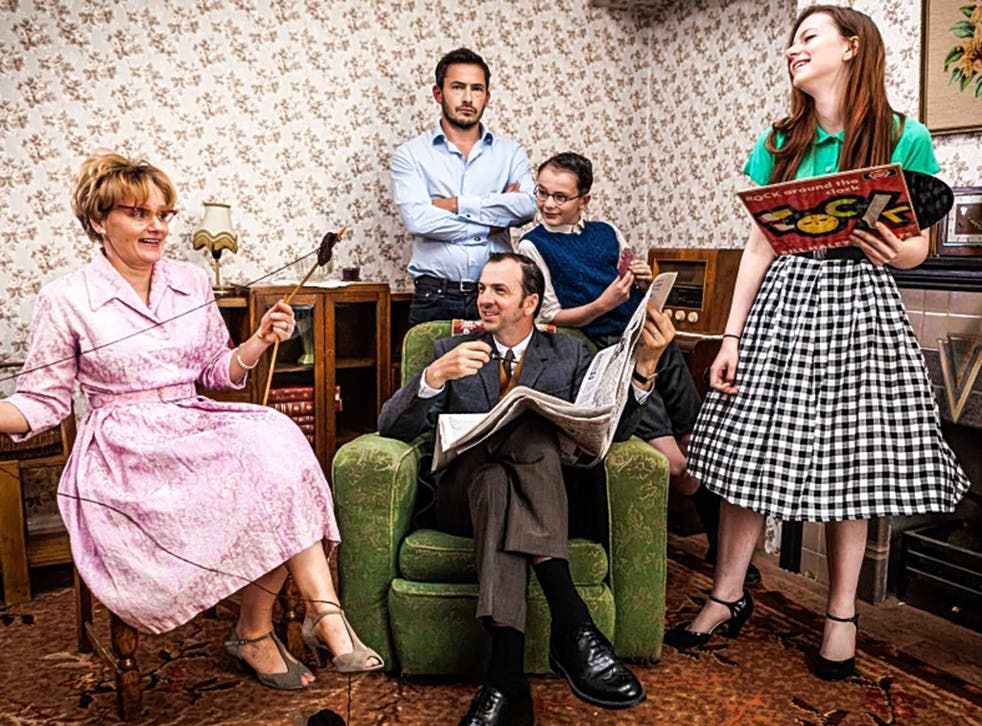 Back in Time for the Weekend saw the Ashby Hawkins family give up their gadgets to be transported back to Fifties suburbia. But it wasn't the lack of Candy Crush or the Ocado app that the family struggled with the most. Instead, mum Steph and 16-year-old daughter Daisy felt positively strangled by the pressures to conform to the ideal domestic goddess.
The gender role reversal was even harder for family breadwinner and IT consultant Steph. In their 21st century life, husband Rob stays at home to cook, clean and work as a child-minder while Steph earns the bacon. As presenter Giles Coren pointed out, they were a modern family even for modern standards.
When Daisy and Steph weren't running around trying to please the men in their lives, the family got to take part in wholesome Fifties activities, including some rather random appearances from famous faces. Ann Widdecombe was on hand to teach 12-year-old son Seth a Sunday school lesson about the Tory party at prayer, while Angela Rippon told Daisy only to accept a ballroom invitation from a man "if he's a bit fit".
Daisy finally got to let her hair down in 1958 when the concept of the "teenager" was born. But it was Seth who most enjoyed the good, clean fun of the Fifties. He pitched a tent with mates and cooked Spam over a campfire without even a whiff of health and safety bearing down on his Boy Scout adventure. Your life was made if you were a young, white, middle-class man. Not much has changed, then.
Back in Time for the Weekend was your average, squeaky-clean educational BBC2 show, but with a bit of fun thrown in to boot. I am relieved not to be chained to the sink, although the thought of meeting someone at a dance instead of on Tinder does seem rather charming.
Register for free to continue reading
Registration is a free and easy way to support our truly independent journalism
By registering, you will also enjoy limited access to Premium articles, exclusive newsletters, commenting, and virtual events with our leading journalists
Already have an account? sign in
Join our new commenting forum
Join thought-provoking conversations, follow other Independent readers and see their replies