Beauty and the Geek, E4 - TV review: revenge of the nerds as Potter-lovers show the Costa crowd how to party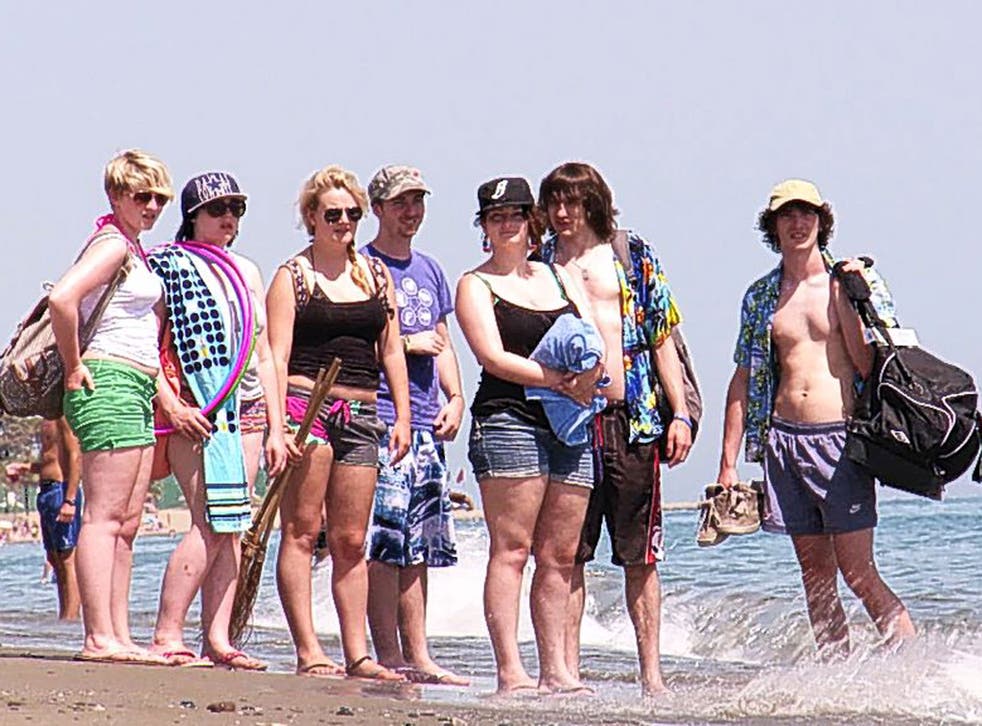 An E4 show called Beauty and the Geek, used to be a guilty pleasure of mine. Guilty because while I enjoyed the spectacle of paired-up strangers bringing out the best in one another other, I didn't enjoy the reductive labelling or the sexist gender division whereby the "geek" was always a man and the "beauty" was always a woman.
So how exactly is E4 defining the g-word this time around? An enthusiastic comic-book expert? That guy who fixes your computer? A circus performer who eats the heads of chickens? No, in this case, it just meant a socially awkward person of any gender. Each week, in Geeks, two groups of self-described misfits, one all-male, one all-female, will be put up in a different hedonistic holiday destination, where their social skills might be tested and improved.
This week, it was Marbella on the Costa del Sol and the lucky/unlucky holiday-makers were a group of three male physicists from York University and the University of East Anglia's female Quidditch team. Their mentor was Mr Marbella aka a bloke called Ross who turned up to give them a tour of the resort's premier, exclusive, "no trainers, no jeans" nightspots. Quidditch player Jess was suitably awed by the surroundings: "I only thought nightclubs like this existed on the Sims!" but Pete soon lowered the tone by attempting to enter the hot tub in his stripy underpants. He'd left his swimming trunks at home.
If Geeks had relied on convincing us that the Marbs nightlife was a paradise to which everyone should aspire, we'd have been in trouble because actually many of the geeks' objections were quite reasonable. "It's all right, but I'd rather be at home playing Quidditch," said Stevie, and what's wrong with that? As a lollipop vendor at a disco once said, different flavours for different ravers.
In fact, this tale had a slightly more subtle moral. The geeks had been so terrified that these toned and tanned strangers would judge them, they'd become judgmental and stand-offish themselves. Luckily, there's nothing like a game of pool Quidditch to bring together two tribes in mutual understanding.
Register for free to continue reading
Registration is a free and easy way to support our truly independent journalism
By registering, you will also enjoy limited access to Premium articles, exclusive newsletters, commenting, and virtual events with our leading journalists
Already have an account? sign in
Register for free to continue reading
Registration is a free and easy way to support our truly independent journalism
By registering, you will also enjoy limited access to Premium articles, exclusive newsletters, commenting, and virtual events with our leading journalists
Already have an account? sign in
Join our new commenting forum
Join thought-provoking conversations, follow other Independent readers and see their replies