Being Bipolar, TV review: At last, a hug that isn't a telly moment, but genuine, warm and human
Philippa Perry, psychotherapist and wife of Grayson, convinced three people with bipolar disorder to talk to her in front of the cameras about their illness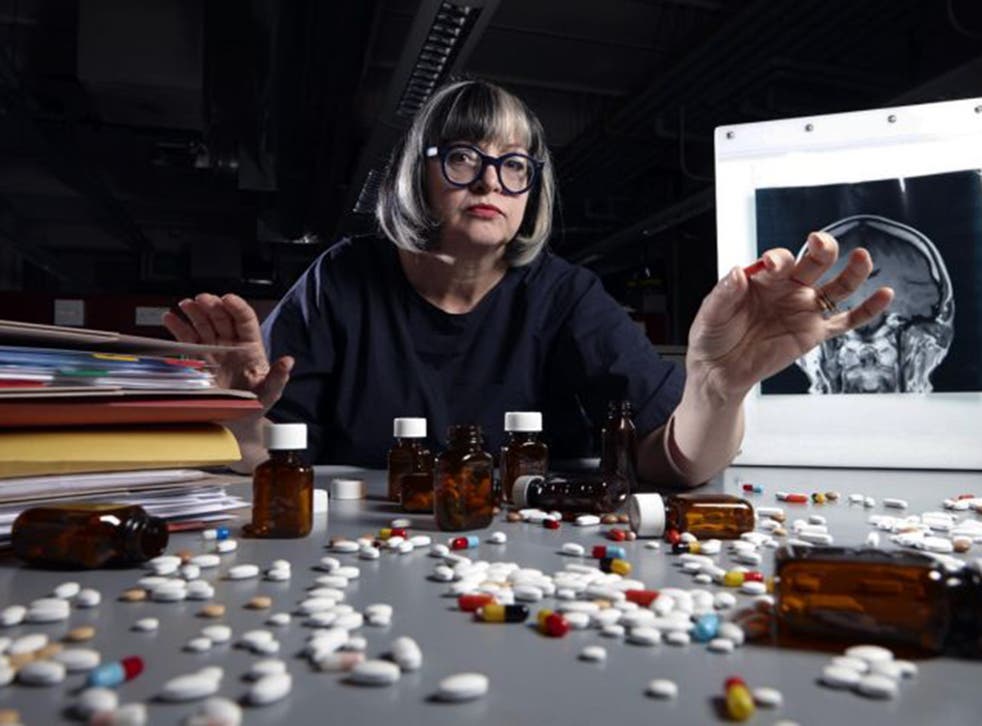 In the past few years, Channel 4's cameras have been inside bloody accident and emergency wards, across some of Britons' stranger ailments and embarrassing bodies and generally provided intimate portrayals of human bodies at their most vulnerable.
Bravo then to Philippa Perry, psychotherapist and wife of Grayson, for upping the ante – in a good way – and convincing three people with bipolar disorder to talk to her in front of the cameras about their illness.
Perry is interested to know what would happen if people with bipolar are treated not with bagfuls of prescriptions, but by therapy. That was actually more of a subplot though. The important element was presenting three people's different experiences of bipolar life, approached with the steady emotional approach of a therapist.
We met Paul, a businessman who'd won dozens of golf trophies as an amateur and made millions before being diagnosed. We met him during a manic period, where he told Perry his plans for turning a hotel into a big house for him, Moses and Jesus with a guest room for the Pope. (Paul, interestingly, has previously featured on TV – a 2004 True Stories film, A Bipolar Expedition, in which he invited 12 Ukrainian women to a castle in Jamaica with the hope of making one a wife.) Six months later, having been released from a mental health unit, we saw him when down – a different man –amazed at the incoherence of his manic persona.
Then there was Sian – who credited her prescriptions with saving her life – but needed something else to help her. Could therapy change her prospects?
Hardest to watch was 36-year-old musician Ashley, whose swings between mania and depression and back were so frequent that we literally watched them happening as he was being interviewed.
It felt incredibly intimate, and well done to the three people featured for being brave enough to show their struggles on TV. Normally it's a platitude, but you could see that watching this ought to increase public understanding of an often misunderstood condition. At least a notch.
Perry is great, too. Smart, human, compassionate, but not too compassionate. She hugged Sian after her successful first session of therapy and it wasn't just a telly moment, but a genuine, warm, human one.
And some going, too, that two of Channel 4's current best documentarians share a bed.
Register for free to continue reading
Registration is a free and easy way to support our truly independent journalism
By registering, you will also enjoy limited access to Premium articles, exclusive newsletters, commenting, and virtual events with our leading journalists
Already have an account? sign in
Register for free to continue reading
Registration is a free and easy way to support our truly independent journalism
By registering, you will also enjoy limited access to Premium articles, exclusive newsletters, commenting, and virtual events with our leading journalists
Already have an account? sign in
Join our new commenting forum
Join thought-provoking conversations, follow other Independent readers and see their replies