The Independent's journalism is supported by our readers. When you purchase through links on our site, we may earn commission.
Black Mirror season 4 episode 4 'Hang the DJ' spoiler review: Takes Tinder to the extreme in unexpected ways
One of the better episodes of Netflix's new season benefits hugely from a clever twist late on
Christopher Hooton
Thursday 28 December 2017 16:54 Comments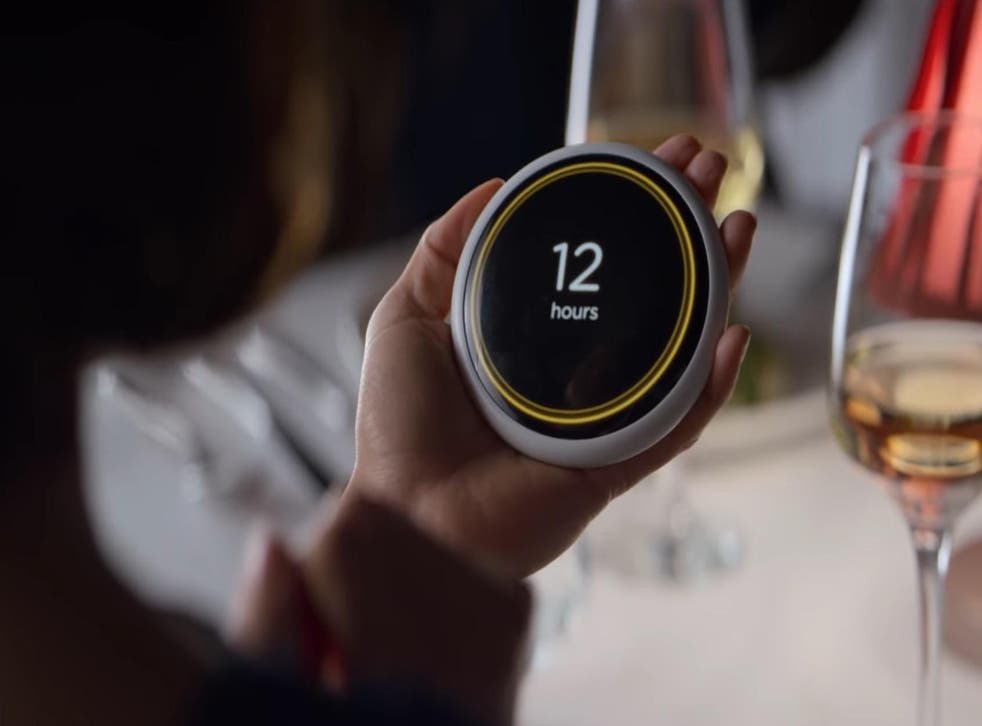 *This review contains spoilers for Black Mirror season 4, which is streaming on Netflix here*
Talking to Black Mirror creator Charlie Brooker on our podcast recently, we noted how the world of Nathan Barley, one of his old shows, was becoming alarmingly real. This was echoed in new Black Mirror episode 'Hang the DJ', the technology that chooses your order for you at restaurants bearing a strong resemblance to Nathan Barley's hip eatery "Regime" and its fingerprint scanners, only the concept wasn't played for laughs this time and felt very plausible.
In fact, a lot of the episode felt very near-future, the technological thrust being a combination of Tinder and Siri that micro-manages your love life to the point of insisting on matches. Utilising a mysterious but apparently experience-based algorithm to locate your perfect partner, it arranges dates/relationships for specified periods of time and then monitors and computes them until the perfect, most compatible person on the app is determined.
This proves tiring for Georgina Campbell and Joe Cole's unnamed characters, Campbell's (henceforth: She) ending up on a never-ending hamster wheel of sometimes good but ultimately meaningless, interchangeable sexual encounters, and Cole's (henceforth: He) finding neither sexual nor romantic sustenance.

The app seems hell-bent on keeping She and He apart, and the pair are forced to keep dating others, sometimes for two hours, sometimes for a year, though their minds are elsewhere. A nice parallel with 2010s dating arrives here, specifically with people who put themselves on a conveyor belt of Tinder dates though they are still not truly over their exes.
As She and He become more certain of each other, they decide the whole experience must be a test, and manage to break out of it, Matrix-style, suspending animation and scaling the dating ground's wall.
This would have been a satisfying enough way to end the episode, but the whole construct is turned on its head and given new meaning as we discover that the entire episode played out within a less dystopian dating app. We've heard of a play within a play, well, this is an app within an app. With all the events we've just witnessed merely being an AI simulation to inform a real-world app, 'Hang the DJ' ends on a more positive note than expected, the sheer number of simulations in which She and He escape together in the face of danger serving to prove they are a match.
TV preview 2018: Everything to look out for

Show all 16
Instead of being an app-gone-too-far story, it's one about how absolutely ingenious they could be in the future without us even really knowing exactly how they come to their conclusions viz. dating algorithms etc. I say positive - that is to assume that the simulated characters are not in some way sentient, in which case this episode involves Black Mirror: White Christmas levels of digital immortality dread.
A few issues: the in-app world doesn't feel very rich and fully realised, though perhaps that's the whole point given it is just a simulation, a test environment. The dialogue, meanwhile, occasionally dials up the awkwardness way too much to the point where He and She - particularly He - feel more like parodies of millennials than actual ones.
On the whole this is a very satisfying episode, though, backed up by an incredible score from Alex Somers and Sigur Ros.
Follow Independent Culture on Facebook
Register for free to continue reading
Registration is a free and easy way to support our truly independent journalism
By registering, you will also enjoy limited access to Premium articles, exclusive newsletters, commenting, and virtual events with our leading journalists
Already have an account? sign in
Join our new commenting forum
Join thought-provoking conversations, follow other Independent readers and see their replies