Black Mirror: White Christmas, Channel 4 - TV review: Charlie Brooker's dystopian sci-fi casts a chill over festivities
Black Mirror is great on our technology culture, but also just great
Ellen E. Jones
Wednesday 17 December 2014 00:00 Comments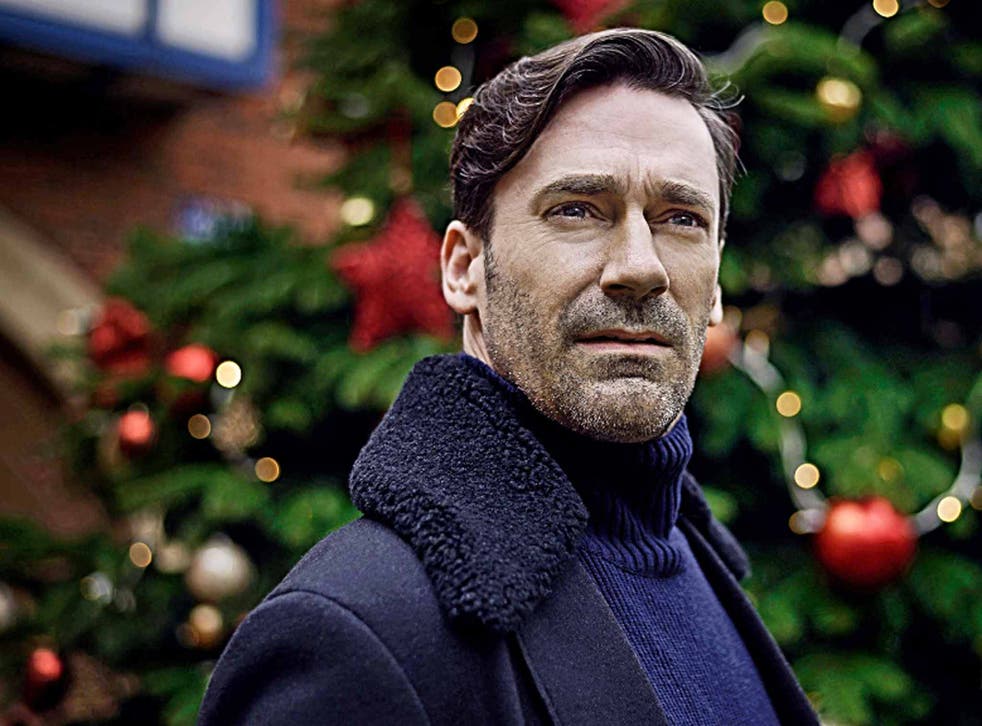 Not everyone's Christmas is the whole happy family gathered round a Christmas tree. Sometimes it's two divorced dads raking through unhappy memories and cold gravy in a depressing room with no central heating. Welcome to Black Mirror: White Christmas (Channel 4), the seasonal special of Charlie Brooker's dystopian sci-fi series.
Black Mirror has recently been embraced in the States (both series were added to Netflix US this month) and this 90-minute special was a transatlantic two-hander. The English actor Rafe Spall played Potter and Mad Men star Jon Hamm was Matt, two workers at some arctic outpost, whose Christmas dinner framed the narrative for intertwined tales of technophobia. It was American vs Brit, or slick and charming vs awkward and tortured.
Matt recounted his time as a romantic "guru", using Google Glass-like technology implanted in the eye to give real-time pick-up advice to a timid client. When this client, Harry, crashed an office Christmas party, Matt saw through Harry's eyes and, disturbingly, he wasn't the only one. A chatroom-full of online voyeurs were also peeping in and offering their commentary. In another tale, the fastidious Greta (Oona Chaplin) had her psyche replicated in digital form. Matt then tortured the copy until she submitted to acting as Greta's super-efficient PA, fine-tuning the lighting, the morning toast and everything else to exact specifications. "It's slavery!" objected Potter, but Matt was more sanguine: "Most people would say: 'She's only made of code, she's not real – fuck her.'"
The final third was where the stray details of these stories were neatly, nightmarishly tied up with a festive bow – although the ability to "block" people in real life, as you might on Facebook, actually sounded quite appealing. Still, if the all-too-plausible predictions didn't chill you to the bone, there was more; an eternity soundtracked by Wizzard's "I Wish It Could Be Christmas Everyday". Please God, nooooo!
Black Mirror is great on our technology culture, but also just great; well cast, expertly structured and genuinely unsettling. At a time of year when schmaltz usually covers the TV schedules like a snowdrift, this sidelong look at the state of humanity is all the more welcome.
Register for free to continue reading
Registration is a free and easy way to support our truly independent journalism
By registering, you will also enjoy limited access to Premium articles, exclusive newsletters, commenting, and virtual events with our leading journalists
Already have an account? sign in
Join our new commenting forum
Join thought-provoking conversations, follow other Independent readers and see their replies