Bloodlands, episode two review: Groaning under the weight of its own plot
Dour and self-serious, James Nesbitt's Northern Irish police officer has all the intrigue of a Where's Wally? puzzle, and the 'cop with a tragic past' shtick feels as tired here as ever
In Bloodlands, the clues and red herrings come too thick and too fast. If you were able to hear anything over the oppressive drone of its generically tense soundtrack, you would hear the four-part thriller groaning under the weight of its own plot. It is not until the end of this second episode that BBC One's latest crime drama finally gets you to pay attention.
Picking up where the premiere left off – with the discovery of decomposed bodies buried on an island in Strangford Lough – episode two sees Northern Irish police officer Tom Brannick (James Nesbitt) continue his pursuit of Goliath, a skilled assassin who may have killed his wife, along with three others, years earlier. Recovered abductee Pat Keenan (Peter Ballance), a former IRA gunman, is unwilling to answer his questions, before a hunt for a stolen CCTV tape leads Brannick and DS Niamh McGovern (Charlene McKenna) to the scene of an attempted-murder-in-progress, and the arrest of Keenan's henchman.
An excursion to a rugby game provides a chance for Bloodlands to take a breather – with Brannick's daughter Izzy (Lola Petticrew) playing matchmaker between her dad and Tori Matthews (Lisa Dwan), who's also hiding a secret of her own. The spark-filled date turns sour, though, when Izzy is ambushed by anonymous attackers – leaving her mostly unharmed, but thoroughly shaken up. There's too much plot to amply summarise here – whole great knotted heaps of it – but the episode finishes with Brannick one again confronting grieving relative Adam Cory (Ian McElhinney), who seems more desperate to catch Goliath than anyone.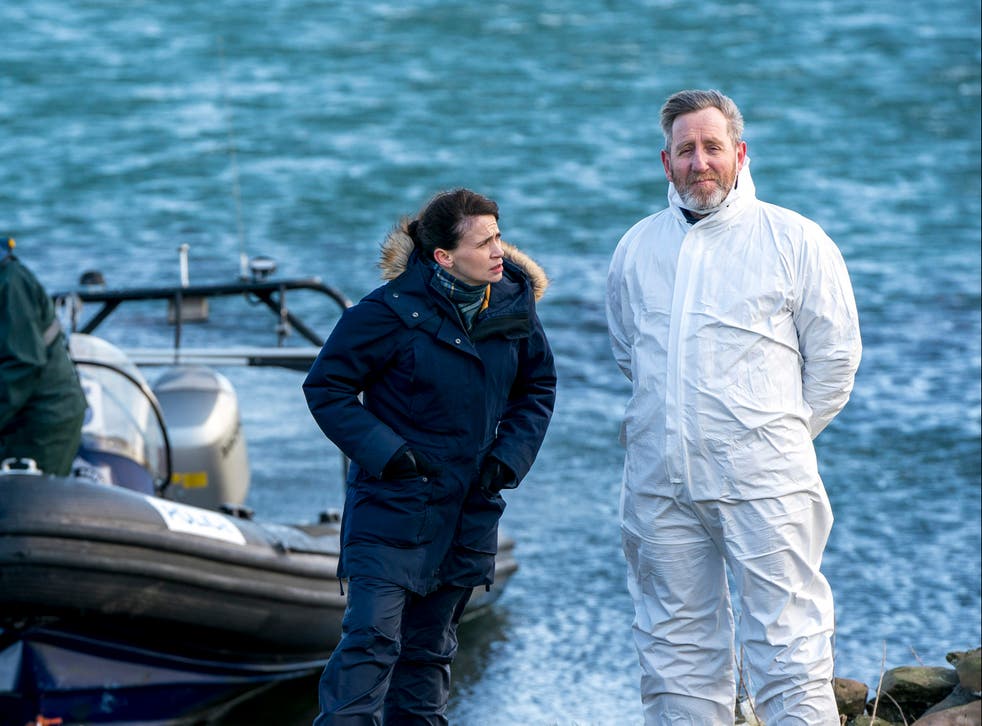 Near the start of the episode, Brannick is described, by old acquaintance Justin "Dinger" Bell (Michael Smiley), as "the great enigma". Some enigma, you might think. Dour and self-serious, Nesbitt's Brannick has all the intrigue of a Where's Wally? puzzle; the "cop with a tragic past" shtick feels as tired here as it ever has. But then comes the ending. In one snap twist, the show judders into life, and Brannick becomes infinitely more interesting.
As we reach the halfway mark, Bloodlands remains an unknown quantity. It has spent too much of its time indulging the tedious details of its central mystery, needlessly convoluting the investigation with errands and schemes. For all the heft of its backstory – the history of the IRA, the politics of the Good Friday Agreement – Bloodlands has yet to prove this is much more than window dressing, a thread to tie together some perfunctory action scenes and stand-offs. The series is some way off coming to a boil – but perhaps we have seen the first bubble.
Join our new commenting forum
Join thought-provoking conversations, follow other Independent readers and see their replies