Bodyguard, episode 4, review: Jed Mercurio pulls the rug from under our feet yet again
The BBC1 series continues to deftly navigate the line between political thriller and psycho-sexual drama
Alexandra Pollard
Monday 10 September 2018 13:43 Comments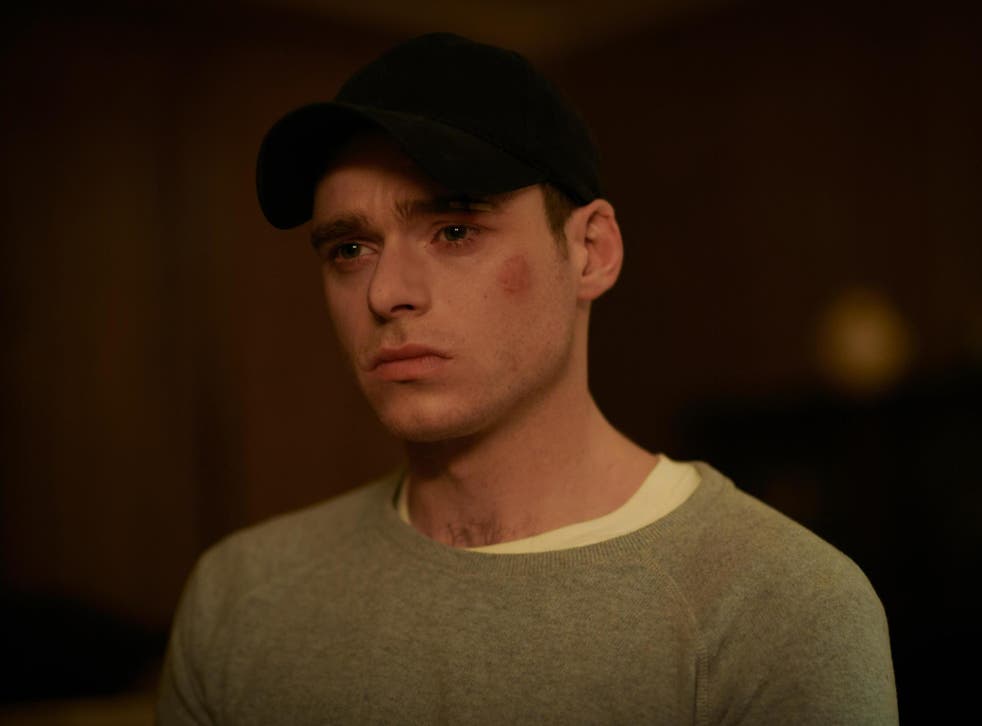 Bodyguard (BBC1) isn't afraid to kill its darlings. At the end of last week's episode, after offering up one of the most engrossing, elusive characters on TV – Keeley Hawes's Julia Montague, the caustic but vulnerable home secretary with tunnel vision for stamping out terrorism – it promptly killed her off in a press conference explosion. (Presumably, former home secretary Amber Rudd wasn't thinking of this moment when she praised the show's "accurate depiction" of the job.)
Left to pick himself up from the rubble is Montague's personal protection officer David Budd, played with equal parts charm and inscrutability by Richard Madden. In a move that was inadvisable if not wholly unrealistic, the pair had been sleeping together – though that relationship came to an abrupt end when Budd woke up from a night terror with his hands around his boss's neck.
In tonight's episode, with the explosion still ringing in his ears, Budd has to explain why he failed so spectacularly in the task of protecting Montague. His phone, laptops and home are pored over. "This is the second attempt on the home secretary's life," says police officer Deepak Sharma (Ash Tandon) as the relentlessly foreboding music rumbles underneath. "Both times you were the PPO. Either you've got rotten luck mate, or it's a coincidence."
The unspoken third option, of course, is that Budd – a PTSD-suffering war veteran who'd been spending his evenings furiously brooding over Montague's foreign policy decisions – had a hand in the bombing himself. That just about every character still seems as suspicious as the next is a testament to the show's narrative acrobatics. Four episodes in, it's still pulling the rug from under the feet of the BBC's biggest audience in 10 years (the first episode received a consolidated figure of 10.4 million viewers).
For a moment, it looks as though we may never find out the truth. In a fraught, powerful scene, Budd ­– who even before the explosion was barely hanging on by a thread – shoots himself in the head. The bullet turns out to be a blank. "I did something silly today," he tells his kids over pizza later. It's a heart-breaking understatement.
Though the absence of Hawes has left something of a hole (she's making a habit of being robbed of screen time, having also been killed off too early in Jed Mercurio's other series, Line of Duty), Bodyguard continues to deftly navigate the line between political thriller and psycho-sexual drama. Yes, its sets are a little too glossy, its situations a little too far-fetched, but it weaves its tangled web with such startling delicacy that it hardly seems to matter.
Register for free to continue reading
Registration is a free and easy way to support our truly independent journalism
By registering, you will also enjoy limited access to Premium articles, exclusive newsletters, commenting, and virtual events with our leading journalists
Already have an account? sign in
Join our new commenting forum
Join thought-provoking conversations, follow other Independent readers and see their replies