Bojack Horseman season 4 review: Netflix's finest show once again balances heart and comedy to perfection
Our spoiler-free verdict on the upcoming season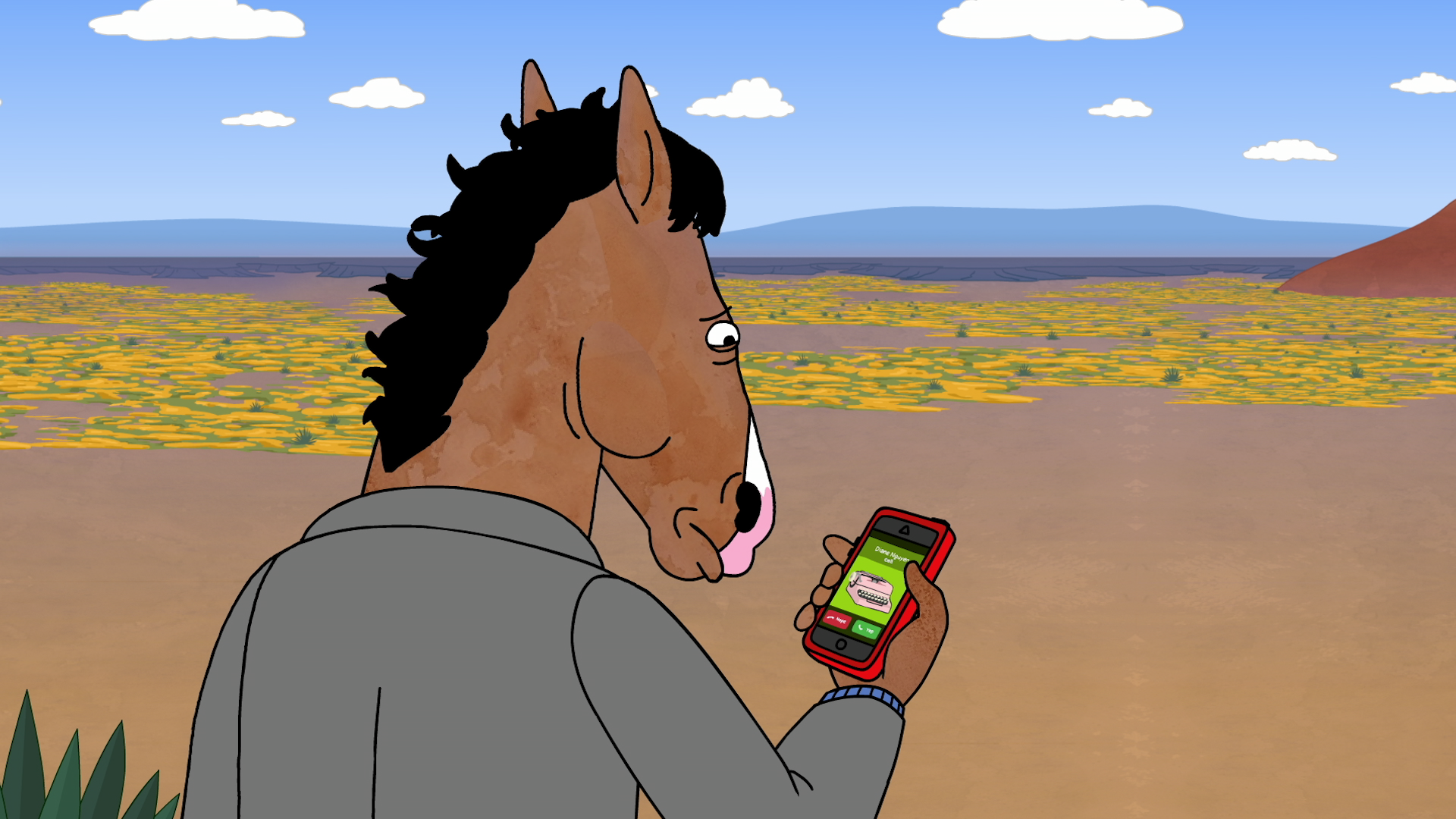 There are few TV shows that have made me cry, fewer I would admit to shedding tears over. Watching the penultimate episode of Bojack Horseman's fourth season, I was crying. Not sobbing my eyes out — the episode, which won't be spoilt here, was not that kind — but I couldn't help quietly weeping over this deeply personal moment concerning two animated horses. Damn you, Bojack!
Anyone who has watched the first three seasons will attest to how wonderfully the show balances heartbreak with comedy. Perhaps what's different come season four is the storytelling. Where season one was streamlined by Diane's memoir, the second by Secretariat, and the third by an awards season, the fourth has nothing quite as substantial to grip onto. In fact, the first episode doesn't even feature the titular character — minus the opening credits scene.
Instead, there's a lot of juggling; Mr Peanutbutter's running for Governor of California (as teased by the official Twitter page); Diane's struggling with their marriage; Princess Carolyn's personal life has taken a turn; Todd's finding himself. Of course, there's a ton of crossover between these characters, but actually very little with Bojack.
Our alcoholic outcast — who's managed to ruin every healthy relationship he's ever had — has come to a few realisations about himself this season, spurred on by Sarah Lynn's passing. While the former sitcom actor (voiced by the still great Will Arnett) remains as arrogant as ever, Bojack's heart has grown, all thanks to family.
Bojack Horseman season 4 trailer released
Again, I'm hesitant about spoiling anything, but — as teased last season — family plays a key role bringing out the best in Bojack (and subsequently the show). As he helps others suffering depression and dementia, we see the wonderful evolution of a brilliantly written character.
That's not to say Bojack's not funny. The usual visual gags, spoofs of Hollywoo(d) actors, and Todd's forays into utterly bonkers schemes are all present. Perhaps the funniest jokes — and most relevant — concern Mr. Peanutbutter and the election campaign. Despite being written before Donald Trump's victory, there are a huge number of comparisons to be drawn. Just substitute emails for avocados.
Then there's Diane, now working for the Internet blog Girl Crush, pronounced 'Kroosh'. As much as I hate to admit it, their portrayal of an online blog is very much on the mark. However, I would add that Diane seems to have the luxury of spending weeks on a single article; a rather glamorous view of a modern journalist's working lifestyle.
Being able to pull off these often subtle comedic elements and pack a significant emotional punch, all while remaining continuously entertaining, has meant Bojack continues to stand out as one of Netflix's finest shows. While the fourth season may not have a single episode everyone will be talking about (like 'Fish Out of Water') the whole package is nothing short of excellent. And fear not, those who hate crying, there's a wonderful high around the corner.
Season four of Bojack Horseman reaches Netflix 8 September.
Join our commenting forum
Join thought-provoking conversations, follow other Independent readers and see their replies