Borgen: TV review, BBC4
Great Dane bows out in a refreshingly unsentimental and brisk fashion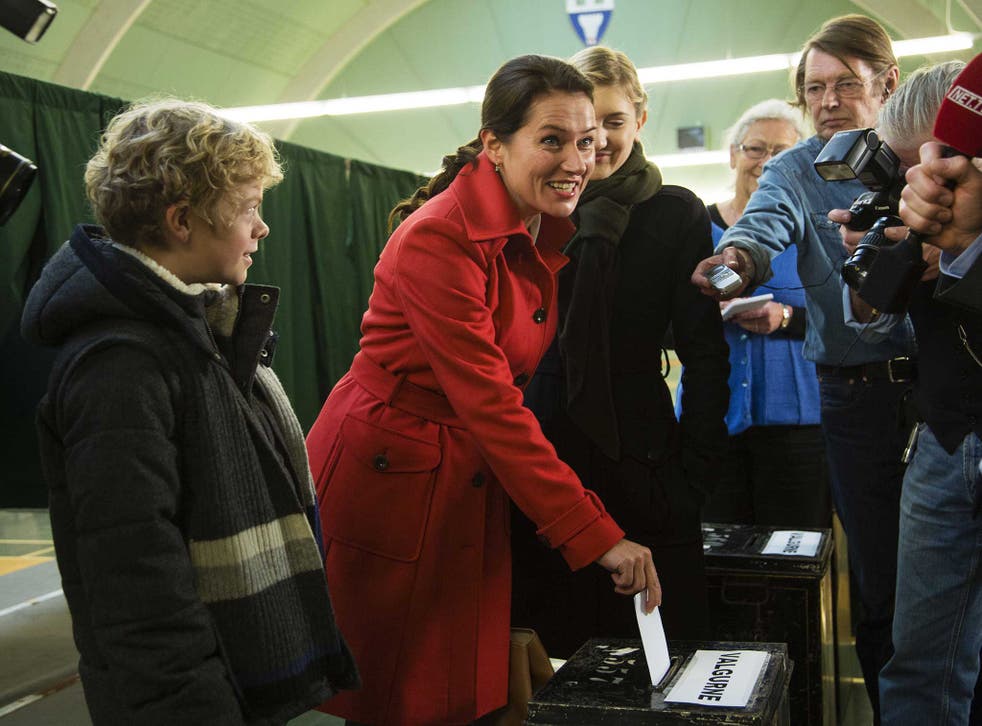 While the real-life Danish PM was busy posing for three-way selfies with Obama and Cameron, her infinitely more dignified fictional counterpart had some real work to do. Birgitte Nyborg (Sidse Babett Knudsen) has had a difficult time of late, what with a breast cancer diagnosis, fluffing her TV1 appearance and the bizarre lack of chemistry with love interest Jeremy (Alastair Mackenzie), so it was great to see her back on fighting form for the last ever episodes of Borgen on BBC4 (Sat).
Britain was already nearly two years into our own current period of Coalition Government when Borgen first aired on BBC4 in January 2012, yet the style of politicking at Denmark's Christiansborg Palace still seemed exotic. There was a seeming infinity of political parties, the ruling coalition was headed up by a sharply dressed woman and everyone just seemed so competent.
TV political dramas fall into two categories: the drunk-on-democracy idealism exemplified by The West Wing and the machiavellian machinations of The Thick of It. It was always the latter which seemed to appeal most to British audiences, until Borgen came along – a show as optimistic, yet unsentimental, as its clear-eyed heroine, Birgitte.
We saw evidence of the Borgen high-mindedness again last night, when Kasper approached his babymama Katrine with some juicy info about the extra-curricular activities of Birgitte's rival, Kruse. We know the likes of Malcolm Tucker would have the story splashed over tomorrow's front pages before Kasper finished his first sentence, but in the New Democrats, they do things differently.
It was sad to see Borgen go, but there is something in the brisk, unsentimental axing of a hit TV show that ought to be admired. Where the final episodes of heavyweight US dramas are usually heavy with gloomy significance, Borgen's send-off was neither triumphant nor tragic – it was rather breezy.
That's not to say there wasn't drama. For any viewers still irritated by the writers' decision to hold the last election off-screen, here was your chance for some ballot-box brouhaha. The mood of the closing moments, however, was logical and low-key, so low-key in fact that our English stand-in Jeremy wasn't even sure if the election result was good news. "Yeah, yeah, it's fantastic," Birgitte reassured him. "It's just really, really complicated." Well, Jeremy, that's Borgen for you.
Join our new commenting forum
Join thought-provoking conversations, follow other Independent readers and see their replies