Bull, TV review: Maureen Lipman and Robert Lindsay flourish on Gold
The new sitcom has very watchable principal characters and a surreal edge - and left Sally Newall wanting more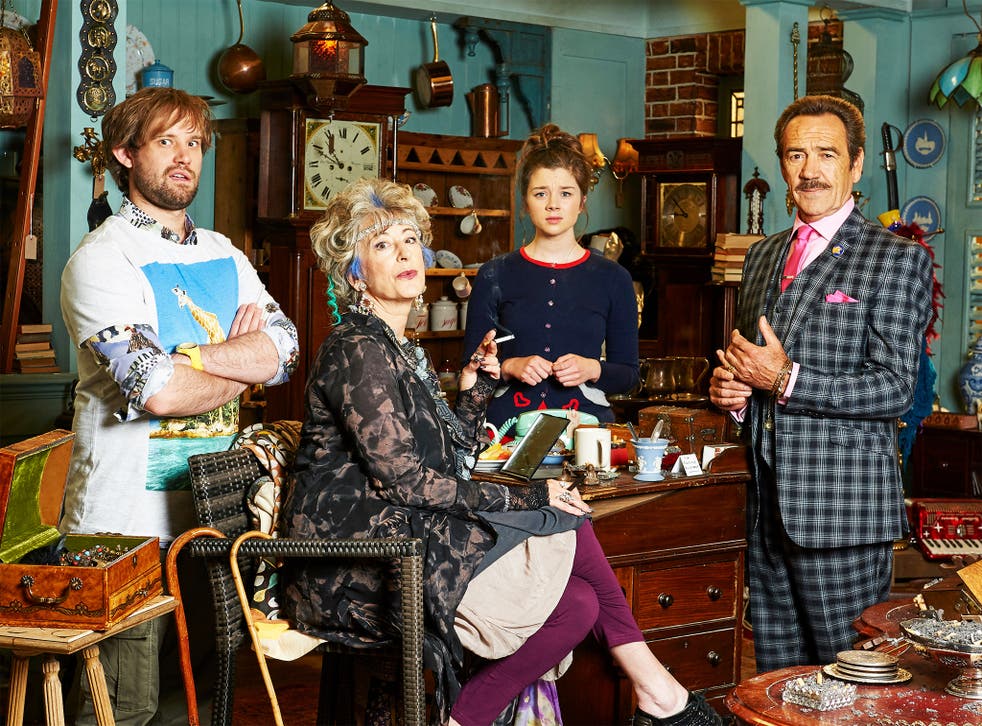 A dusty antique shop setting, terrestrial stars from days gone by and canned laughter are not qualities that scream "watch me". Bull, a new sitcom in the old-fashioned sense of the genre, had all three. Yet its very watchable principal characters and surreal edge, though occasionally tipping into confusing territory, left me wanting more.
Airing on Gold, appropriately the home of British comedy relics, it starred Maureen Lipman and Robert Lindsay as Rupert and Beverley Bull, siblings running an antique shop ineptly with the help of their equally inept colleagues. There was odd-job man Toby (played with clever emphasis on the odd by Naz Osmanoglu), and sappy, clumsy assistant Faye (Claudia Jessie).
Good surreal comedy is unpredictable and illogical, with main characters that are memorable vehicles for the silliness (see Bill Bailey's Manny in Black Books for a masterclass). These had potential. Lipman's Beverley, running on nicotine and caffeine, was a treat to watch, as was Robert Lindsay as perma-tanned, delusional Rupert (I can't think where they got inspiration from for his mahogany-hue).
This first of three episodes centred around restoring some Faberge eggs. The farcical chain of events, including a couple of predictable antique-smashing set pieces, resulted in one "hatching" as a dyed-blue chicken. It shouldn't have worked, but it did for me, mostly, and that was partly thanks to Matt Lucas's scene-stealing presence as a Bossa Nova-loving shopkeeper (why Bossa Nova? God knows, but it made me laugh).
Lucas's production company makes the show, but this was only a guest appearance, alas. For Bull not to be left on the shelf gathering dust like one of Beverley's knick knacks, we need material that will make us remember its stars.
Join our new commenting forum
Join thought-provoking conversations, follow other Independent readers and see their replies