Capital, BBC1 - TV review: A well-acted satire with a sinister touch, but it's all a bit by-the-book
Like the novel, Capital is more of a character-driven drama than a compelling crime thriller
Daisy Wyatt
Wednesday 25 November 2015 00:05 Comments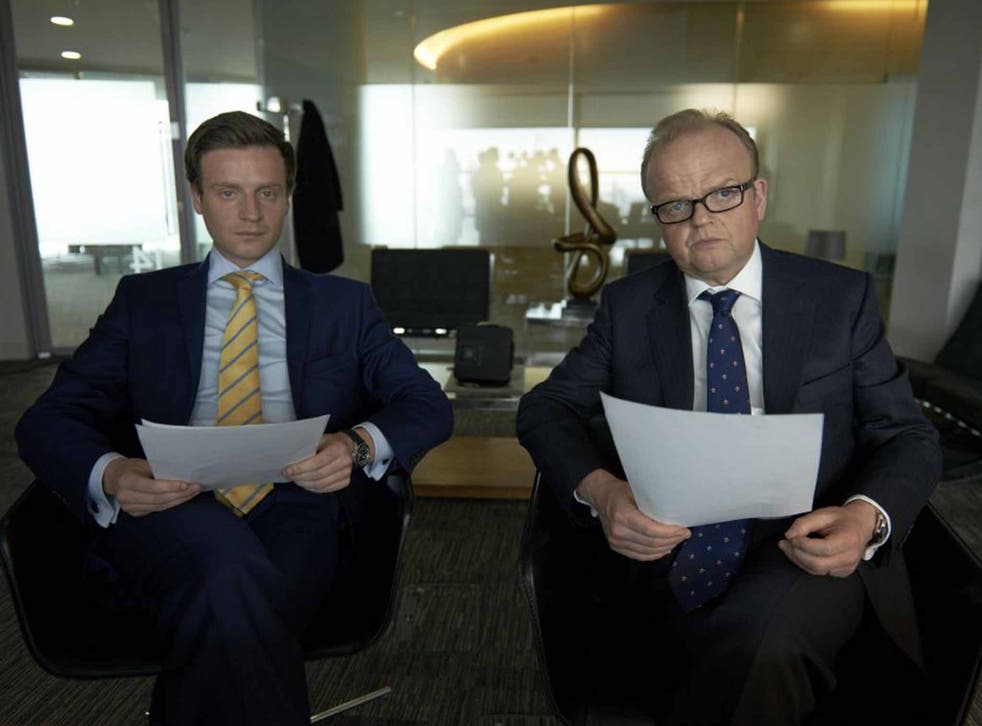 Fans of John Lanchester's best-selling novel Capital will be pleased with the BBC adaptation starring Toby Jones and Lesley Sharp. Not only does the three-part drama revisit such brilliantly painted characters, it does so with admirable faithfulness.
A Muslim shopkeeper, vulnerable pensioner, Zimbabwean traffic warden and a pair of Polish builders make up the social fabric of Pepys Road, a fictional street in London. At the heart of the road – and the satire – lives investment banker Roger Yount, played by Jones, and his shopaholic wife, Arabella (Rachael Stirling). Like every good upper-middle-class family, they have a live-in nanny, a holiday home in the Cotswolds and a house worth more than £1m.
But while the Younts are busy refurbishing to keep the value of their home as high as possible, their neighbours are more perplexed about a series of sinister "we want what you have" fliers sent through their doors. Pity Roger is too busy smacking his lips about the prospect of his Christmas bonus to care. Of all the well-realised characters, Roger seems the least accurate. Lanchester painted him as a good-looking, nice-but-dim banker, who would be partial to wearing mustard-coloured corduroys on a shooting weekend. Instead, Jones's Roger lacks social graces and stature.
Like the novel, Capital is more of a character-driven drama than a compelling crime thriller. It is a gentle satire about human behaviour, values and relationships. But for viewers unfamiliar with the book, it may not have quite enough intrigue to keep them coming back for more. That said, the drama is a pleasing adaptation that brings life to lovable characters, with strong performances from the ensemble cast. The quality was only let down by a rather sunny-looking Christmas, and blossom still on the trees in November.
Register for free to continue reading
Registration is a free and easy way to support our truly independent journalism
By registering, you will also enjoy limited access to Premium articles, exclusive newsletters, commenting, and virtual events with our leading journalists
Already have an account? sign in
Join our new commenting forum
Join thought-provoking conversations, follow other Independent readers and see their replies