Catastrophe, TV review: Hooray, the rudest romcom on television is back and it's as filthy as ever
It rejoices in the fingernail-digging anger that surges when your other half takes too long to reach for the door key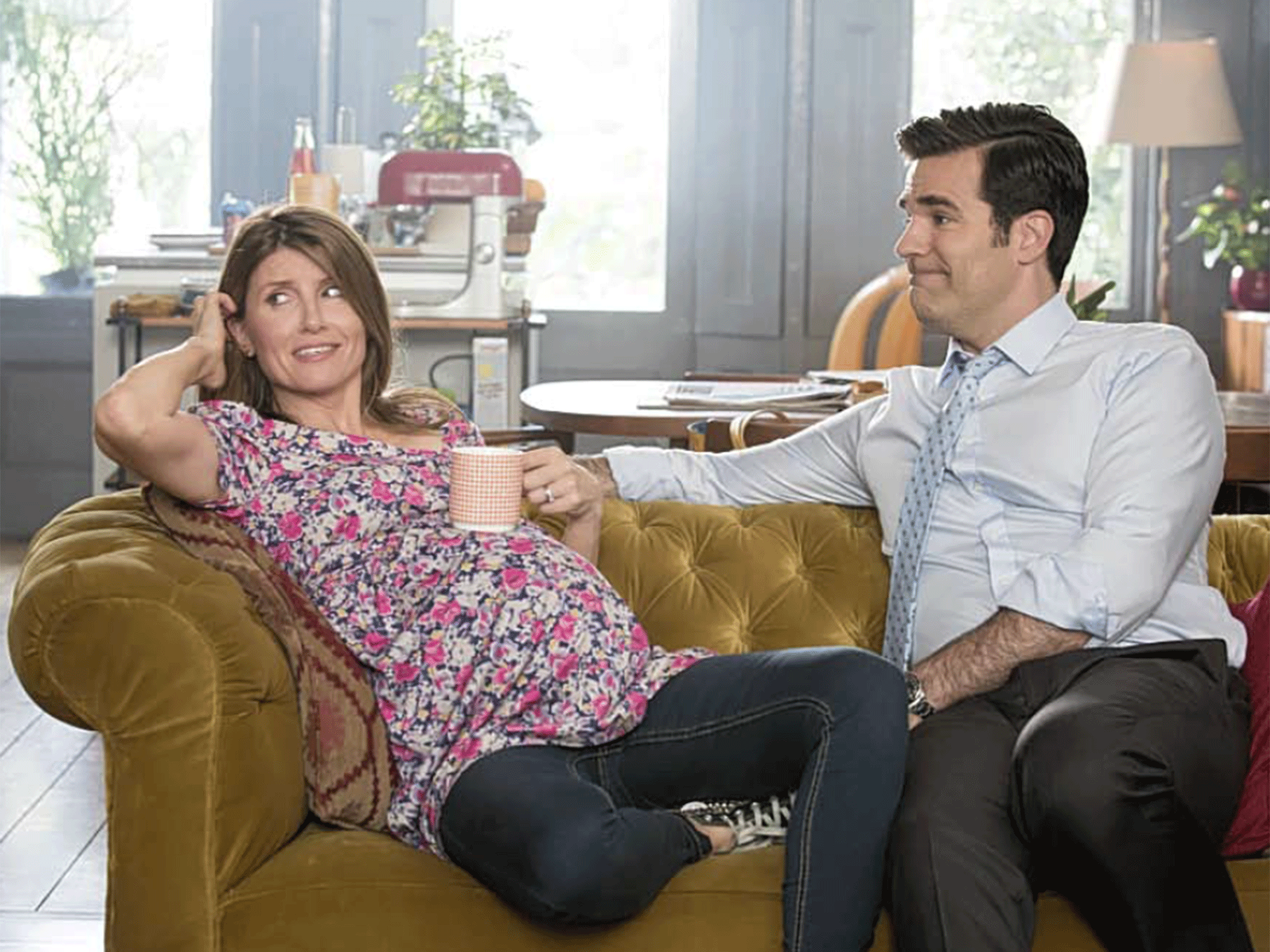 Rejoice! Catastrophe is back with a second helping of crass jokes about sharing one's housemate's dildo to help us through the dark, autumnal nights.
We left the hapless pair with Sharon about to go into labour after a mirror-shattering row with Rob on their wedding night. And, lo and behold, they still hate each other so much that they've now decided to have a second baby. Shame no-one can pronounce Muireann's name.
Catastrophe has won a following for its rude take on the romcom. It celebrates the small, warm moments of a relationship, but truly rejoices in the fingernail-digging anger that surges when your other half takes too long to reach for the door key.
Sharon Horgan and Rob Delaney's much-lauded script is still crammed with corking lines. Take this, from Sharon's father who relishes reminding the happy couple that they had "about as much chance of lasting as a fart in a storm".
For all its claims to be a comedy about real people, at times Catastrophe seems a bit too perfect to be true. Sharon may be bleeding into her nappy and too busy keeping two human beings alive to think of anything else, but she did manage to perfect her ever-so-slightly flicky liquid eyeliner for the frenzied family party.
And Rob must be earning big bucks in the advertising world to afford that mustard velvet Chesterfield sofa while subsidising Sharon's dwindling maternity leave pay as a primary school teacher. Maybe mustard velvet is good at disguising the baby sick.
Rob and Sharon's home is stunning, they are a beautiful pair and they have found happiness living out their own suburban nightmare. But we can forgive them all of that, if only because we know more hilarious chaos will follow as the series unfolds.
Register for free to continue reading
Registration is a free and easy way to support our truly independent journalism
By registering, you will also enjoy limited access to Premium articles, exclusive newsletters, commenting, and virtual events with our leading journalists
Already have an account? sign in
Register for free to continue reading
Registration is a free and easy way to support our truly independent journalism
By registering, you will also enjoy limited access to Premium articles, exclusive newsletters, commenting, and virtual events with our leading journalists
Already have an account? sign in
Join our new commenting forum
Join thought-provoking conversations, follow other Independent readers and see their replies