Chasing Shadows, TV Review: Reece Shearsmith's awkward detective is just like Sherlock - only with none of the skilful writing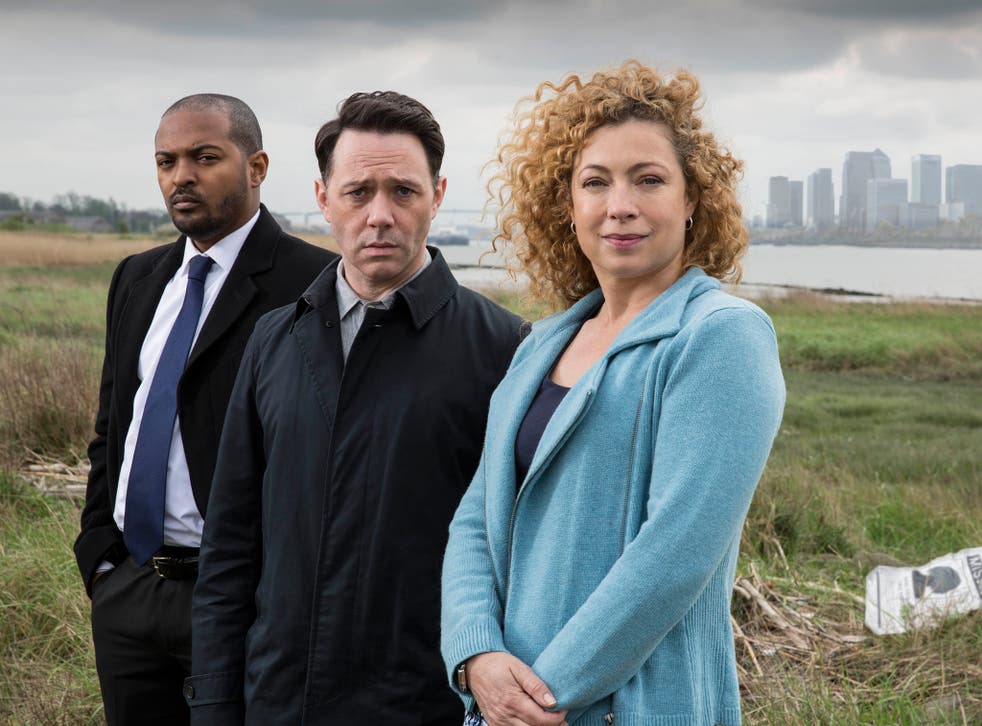 Chasing Shadows is a very apt title for the new Thursday evening cop drama, but not for the reasons ITV would like. Watching the opening episode of this four-part series feels like being taunted by the phantom of what might have been.
Reece Shearsmith, recently brilliant as wife-murderer Malcolm Webster in The Widower), stars as DS Sean Stone, a detective who's been transferred to the Missing Persons Bureau as punishment for his abrupt manners. Sample DS Stone question to the distraught mother of a missing girl: "Did she have bad breath?"
Does that remind you of anyone? It should. The awkward but brilliant Stone is just like Sherlock or Adrian Monk from Monk or Saga Norén from The Bridge, only with none of the skilful writing that helped those characters transcend the maverick cop cliché.
It's a shame because alongside Alex Kingston (ER) and Noel Clarke (Doctor Who) as his colleagues, Shearsmith forms part of a very appealing trio – appealing because unlikely. These three are like exiles from three very different ITV dramas, who've all somehow collided in this one.
Register for free to continue reading
Registration is a free and easy way to support our truly independent journalism
By registering, you will also enjoy limited access to Premium articles, exclusive newsletters, commenting, and virtual events with our leading journalists
Already have an account? sign in
Register for free to continue reading
Registration is a free and easy way to support our truly independent journalism
By registering, you will also enjoy limited access to Premium articles, exclusive newsletters, commenting, and virtual events with our leading journalists
Already have an account? sign in
Join our new commenting forum
Join thought-provoking conversations, follow other Independent readers and see their replies