Cilla, ITV, review: Sheridan Smith plays the young singer perfectly
No wonder Cilla's chuffed with this story of her life – even the Beatles take a back seat
Ellen E. Jones
Wednesday 17 September 2014 09:50 Comments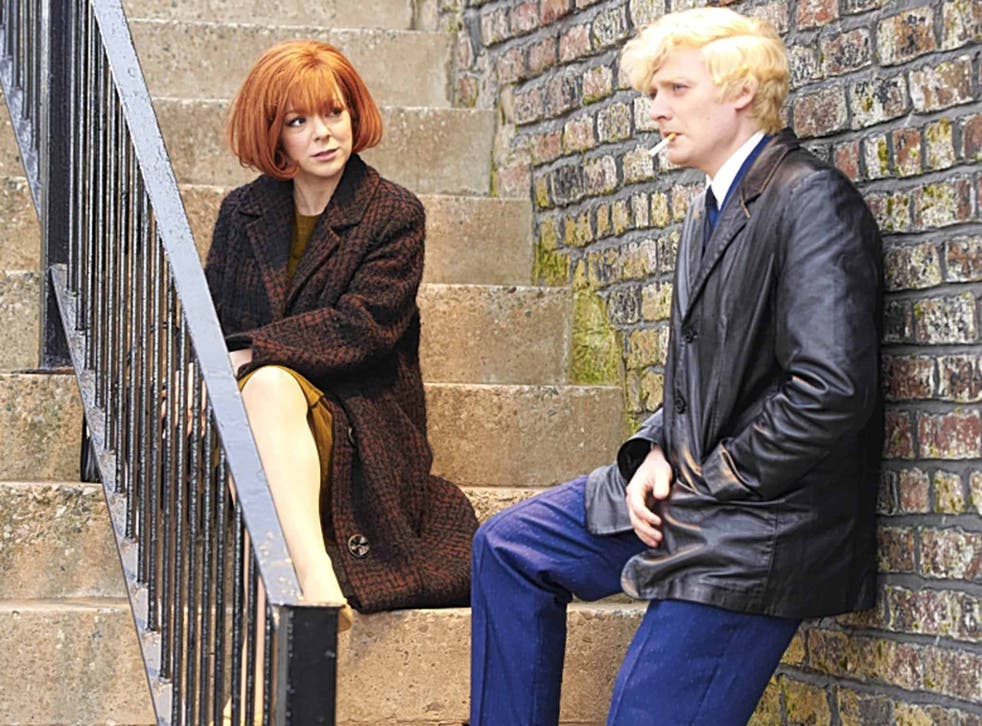 They adore Cilla on ITV. She's given them 13 years of Surprise Surprise and 18 years of Blind Date – and in return they're giving her a series of adulatory TV specials.
There was The One and Only Cilla Black, a one-off tribute hosted by Paul O'Grady last year, and now Cilla, a glossy three-part drama based on her early showbiz years, before she made the move from pop music to light entertainment.
The starring role belongs to Sheridan Smith, of course. This can't be considered inspired casting, given the actress's ubiquity, but she really does embody the young Cil' perfectly.
It's an affinity that goes beyond the prosthetic denture and the red bobbed wig. Smith makes sense as Cilla because both women are talented performers whose lovable, down-to-earth personalities disguise an unswerving/hard-nosed ambition.
If there are any criticisms to be made of Jeff Pope's warm, funny script, it's only that it somewhat diminishes this essential ingredient of success by turning it into a romantic-comedy plot point. Cilla is the careerist type who doesn't take love (in the shape of eventual husband-manager Bobby Willis) as seriously as she should. It's the same kind of narrative you find in newspaper articles bemoaning 33-year-old Sheridan Smith's assumed preference for working over marrying. But was Cilla's own drive a little bit more ruthless than this cliché suggests? "I was an absolute cow if I didn't get my own way," she told a recent interviewer.
Surprise surprise – the real Cilla is reportedly delighted with her portrayal in the series. The Beatles appear mere ciphers compared to her radiant personality and Brian Epstein (Ed Stoppard) hasn't had a single line yet. It's to be hoped that in future episodes the troubled visionary will get a more detailed portrait than the "funny he never married" musings here. For now, we, like young Cilla, must be content to soak up the Merseybeat scene, the back-to-back terraced houses, the home-bleached beehives and the queue outside the Cavern on a Friday night...
Register for free to continue reading
Registration is a free and easy way to support our truly independent journalism
By registering, you will also enjoy limited access to Premium articles, exclusive newsletters, commenting, and virtual events with our leading journalists
Already have an account? sign in
Join our new commenting forum
Join thought-provoking conversations, follow other Independent readers and see their replies