Crashing, Channel 4 - TV review: A noisy, sweary, fast-paced show
Anthony's curries bubbled away throughout the episode as the uncomfortableness ramped up
Sally Newall
Tuesday 26 January 2016 01:23 Comments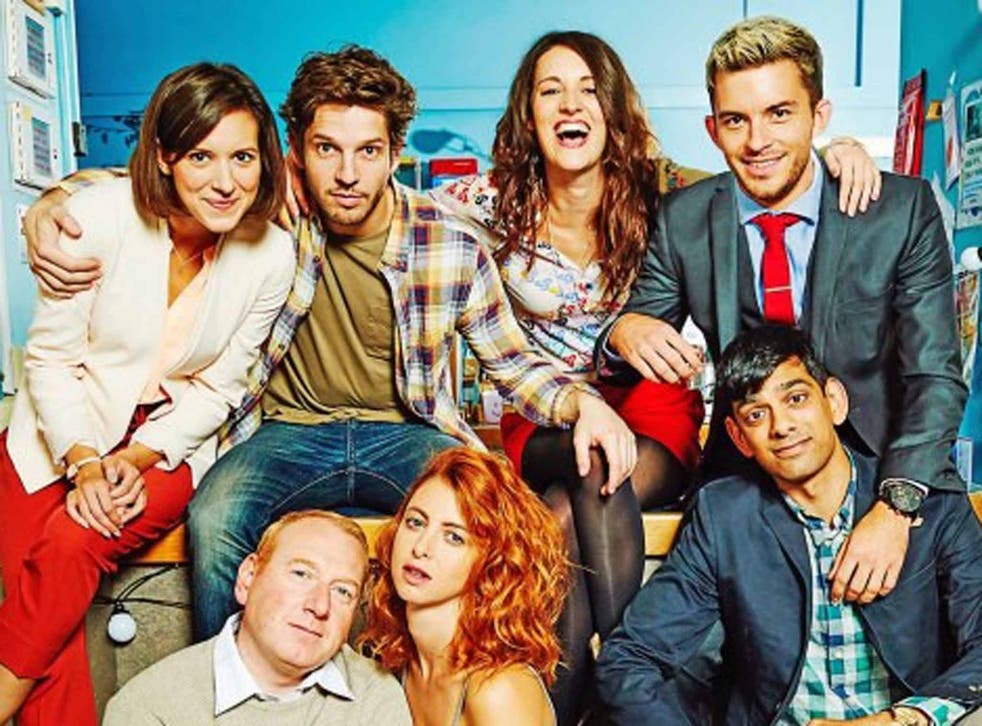 Crashing, Channel 4's new flat-share comedy, is set in a disused hospital populated by a gang of property guardians avoiding high London rents. The premise sounds like a 2016 version of Friends. Writer Phoebe Waller-Bridge has said that the US sitcom was an influence, but drawing too many comparisons with that (or Girls or Cold Feet) detracts from the originality of this noisy, sweary, fast-paced show that, going on the evidence of the first half of the run, I think will transcend its millennial-skewed subject matter.
The central cast are memorable. There's likeable but spineless Anthony (Damien Molony); his uptight finance Kate (Louise Ford); Anthony's old best friend and bad influence Lulu (Waller-Bridge); estate agent Sam (Jonathan Bailey); shy, confused Fred (Amit Shah); French artist Melody (Julie Dray) and her "muse" divorcée, Colin (Adrian Scarborough). Sex is to the fore, not least the on-going tension between Anthony and Lulu, alongside, in this episode, Kate's difficulty orgasaming (or "jizzing" as she put it) with Anthony.
The dinner-party setting could only go one way. Anthony's curries bubbled away throughout the episode as the uncomfortableness ramped up. Something had to give, and in this case, it was the table. Lulu ended up drunkenly writhing around in food while Anthony and Kate retired to the bedroom to work on their chemistry in the sack. Luckily, there is no shortage between this lot on screen.
Register for free to continue reading
Registration is a free and easy way to support our truly independent journalism
By registering, you will also enjoy limited access to Premium articles, exclusive newsletters, commenting, and virtual events with our leading journalists
Already have an account? sign in
Join our new commenting forum
Join thought-provoking conversations, follow other Independent readers and see their replies