Cucumber, Channel 4 - review: Russell T Davies is on top form in this universal slice of gay life
Davies has written three new series about the lives of gay men and women in Manchester: Cucumber, Banana and a web documentary Tofu
Ellen E. Jones
Thursday 22 January 2015 23:00 Comments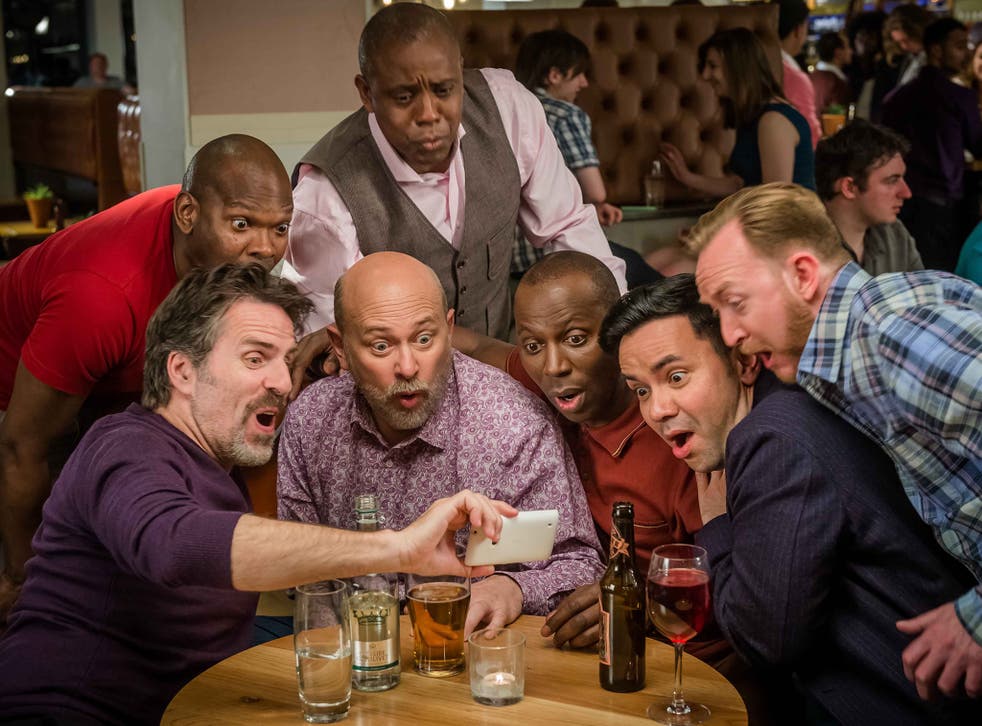 And so back to Canal Street. Sixteen years after Queer As Folk made his name and 10 years after he revived Doctor Who, top TV writer Russell T Davies has returned to Channel 4. He brings with him not one but three new series, the interlinked dramas Cucumber and Banana and a web documentary Tofu, all about the lives of gay men and women in Manchester
The headliner is Cucumber, starring Vincent Franklin (aka "blue sky thinker" Stewart in The Thick of It) as Henry, a 47-year-old insurance exec who has settled into suburban domesticity with his long-term partner Lance (Cyril Nri). Only he hasn't quite settled. Henry's restless nature and raging libido still have him lusting after any Adonis who suggestively handles veg in the supermarket's fresh produce aisle.
Henry's link to the world of the Adonises is Dean (a star-making turn from Fisayo Akinade), the adorable 19-year-old delivery boy at his insurance company, and also a lead character in E4's youth-skewed Banana. Dean fascinated Henry with a flash of the male chastity belt he was wearing for "a laugh" and helpfully advised him against saying "hashtag" out loud. "It's a bit 'BBC3'", apparently.
It was also Dean who introduced Henry to 25-year-old surly heartbreaker Freddie (played by Freddie Fox of the Fox acting dynasty). Despite, or perhaps because of the fact that Freddie treats him with nothing but disdain, Henry soon develops an embarrassing crush that will change the whole direction of his life.
If you hadn't guessed already, Cucumber is very much concerned with sex. Recreational sex, fantasy-life sex, sex in long-term relationships, but no particularly shocking sex. Queer of Folk has already broken that ground, meaning Cucumber is unlikely to be a cultural phenomenon in the same way. That's almost a shame, because its ambitious scope is evidence of a TV maestro on top form.
Henry's mind may be one-track mind, but his story is a twisty-turny multi-lane highway of interesting characters, great lines and compelling situations. In Davies's hands, the tragi-comedy of middle-aged desperation is so sad, but so, very, very funny. It's also, universal. To paraphrase a comment Vincent Franklin made in interview, you don't need to be Danish to get Hamlet and you don't need to be gay or Mancunian to get Cucumber.
Register for free to continue reading
Registration is a free and easy way to support our truly independent journalism
By registering, you will also enjoy limited access to Premium articles, exclusive newsletters, commenting, and virtual events with our leading journalists
Already have an account? sign in
Join our new commenting forum
Join thought-provoking conversations, follow other Independent readers and see their replies