Digby Jones: The New Troubleshooter, BBC 2, TV review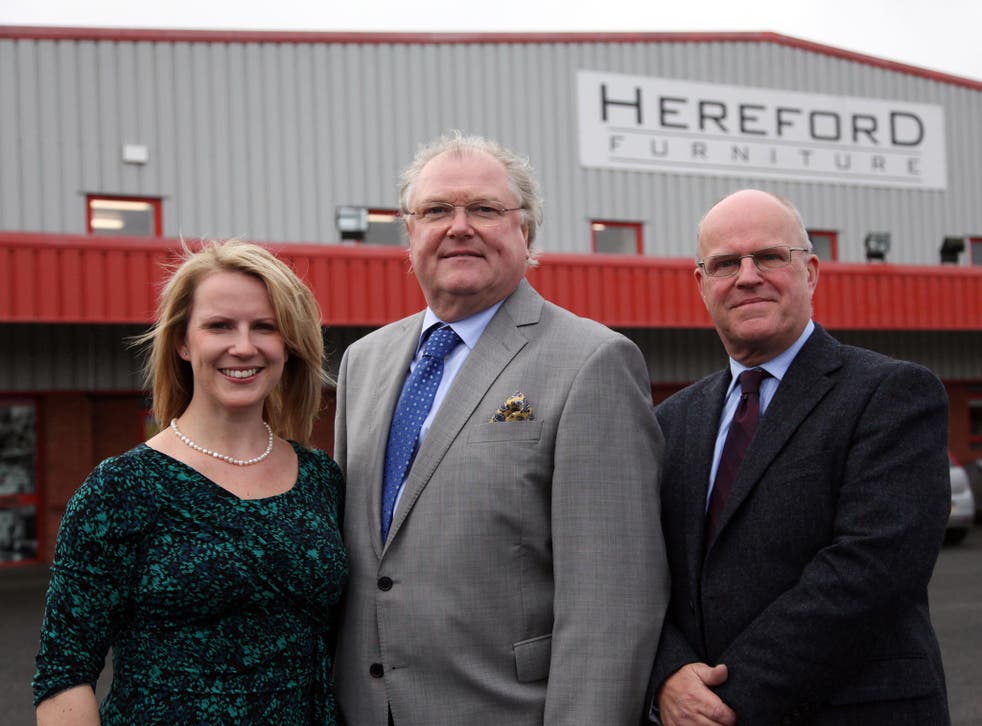 The BBC's new business guru is a bloke called Digby. Who? Good question. I've done the hard work (Googling) so you don't have to and, while he's never appeared on Dragons' Den, it appears the star of Digby Jones: the New Troubleshooter (BBC2) still has some qualifications to boss around Britain's business owners.
Lord Jones is a former Minister of State for Trade and Investment and was one of Gordon Brown's most high-profile Goats (As in "Government of All Talents", not the farm animal). He sits on the boards of numerous different companies and is the author of a volume titled Fixing Britain: the Business of Reshaping our Nation. Most impressive of all, is Digby's ownership of a pair of Union Jack cufflinks. These proved so irresistible to the cameraman's magpie-like eye, we were treated to not one, but two lingering close-ups.
So Lord Jones is entitled to bark orders at the likes of Mike Muxworthy, MD of Hereford Furniture in the West Midlands, and his daughter Kate, the sales and marketing manager. Their company posted a loss of £80,000 last year, its first ever, and the slightly panicked duo are willing to listen to any advice offered.
From an entertainment point of view, their very amenability was the real trouble that needed shooting. That and the fact that Lord Jones didn't bark at all. He put forward entirely common-sense solutions (eg do a financial projection before embarking on any new venture, duh) and gently suggested action.
It's a formula that worked for the BBC's original "troubleshooter", Sir John Harvey-Jones back in the early Nineties, but that was before Ramsay's Kitchen Nightmares and Supernanny's screaming tots. Mentoring shows in the 21st century require less compliance and more conflict.
Sitting in on interminable board meetings is boring enough when you actually work for a company, never mind once you're off the clock, though Lord Jones would probably disagree. He topped off this first episode with a rousing, Churchillian speech on business profit as the root of all human happiness but, I notice, not within hearing of Hereford's factory floor workers.
When Mike informed his employees that the new regime would require them to become "40 per cent more efficient", the only suggested expedient being "a faster screwdriver", they didn't exactly seem flushed with the joys of capitalism. "Does that mean we're getting a bigger bonus, then, this year?" asked one. Another good question.
Join our new commenting forum
Join thought-provoking conversations, follow other Independent readers and see their replies