Doctor Foster, BBC One, TV review: The dinner party from hell with her husband's lover made for startling viewing
 Mike Bartlett's gripping psychological thriller tapped into some all-too-common insecurities
Sally Newall
Wednesday 07 October 2015 18:48 Comments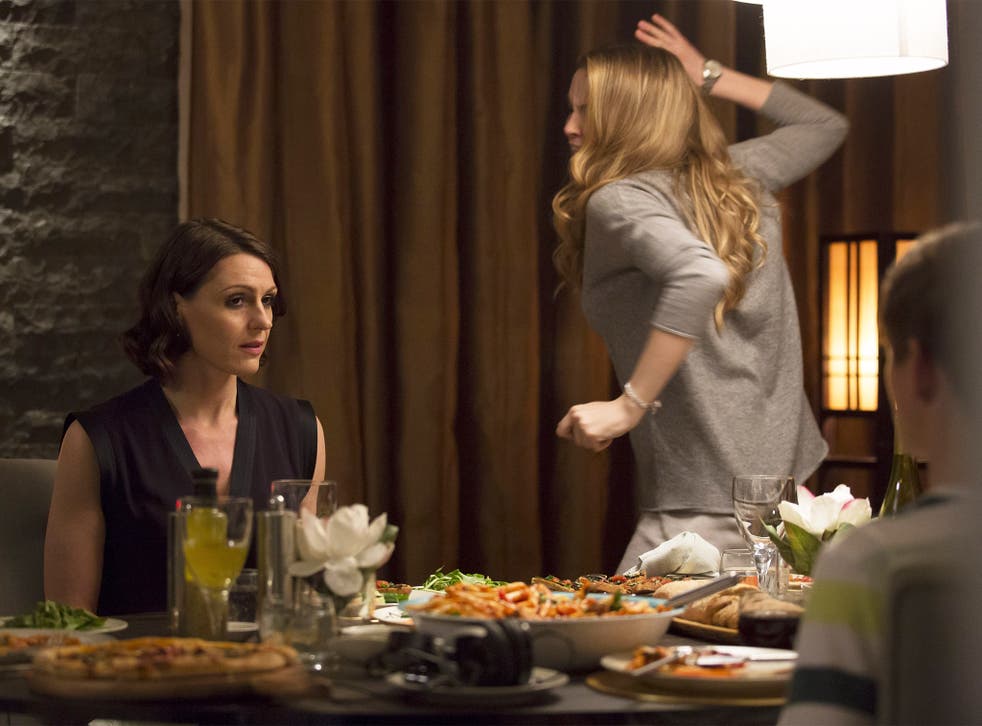 I hope anyone who made it through to the end of Mike Bartlett's gripping psychological thriller Doctor Foster has a secure marriage, as this drama pushed the boundaries of plausibility with its plot, but in doing so, tapped into some all-too-common insecurities.
Suranne Jones was mesmerising from start to finish as a betrayed wife, doctor and mother, Gemma Foster, attempting to keep her family together after her husband's (Bertie Carvel) infidelity. Week-on-week, she unearthed more of spineless Simon's secrets - and he, played by Carvel in fine weasely form, remained incapable of telling the truth. The humdinger was that he'd been having a two-year affair and impregnated the twenty three year-old daughter of a business acquaintance, the same man it turned out, who had bankrolled his doomed development project.
Angry was not the word for Doctor Foster in this finale. She was Vesuvian. When she did erupt, the fallout, during a dinner party from hell with her husband's lover Kate (Jodie Comer) and family, it made startling viewing. Gemma broke professional and personal taboos all over the shop in a glorious set-piece that was over all-too quickly. She breached patient confidentiality to tell Kate's parents about her pregnancy and aired the likes of fellatio and abortion over the crudités. "I'm a wolf tonight", she half-shouted. Bartlett's pedigree as a playwright was clear to see. Like much of the five hours, the dialogue had an other-worldly quality to it. No one would actually talk like this, but it was flippin' dramatic. At one point I realised I had been holding my breath for several minutes.
The downside was that, like in Gone Girl, Gillian Flynn's domestic suspense novel that this had much in common with, you ended up warming to no one. Plus, elements of the plot – like Gemma sending their young son Tom (the excellent Tom Taylor) to find his father in bed with Kate –were almost farcical. Proceedings came to a violent head in the last fifteen minutes, not necessarily in the way we expected. It was a hard watch and some might have found the ending unsatisfying, but I think all of us probably lost a bit of sleep after watching this.
Register for free to continue reading
Registration is a free and easy way to support our truly independent journalism
By registering, you will also enjoy limited access to Premium articles, exclusive newsletters, commenting, and virtual events with our leading journalists
Already have an account? sign in
Join our new commenting forum
Join thought-provoking conversations, follow other Independent readers and see their replies