Downton Abbey season 5 finale review: Even Lady Rose and Atticus's wedding felt rushed
The episode raced through so much, leaving just enough excitement for the Christmas special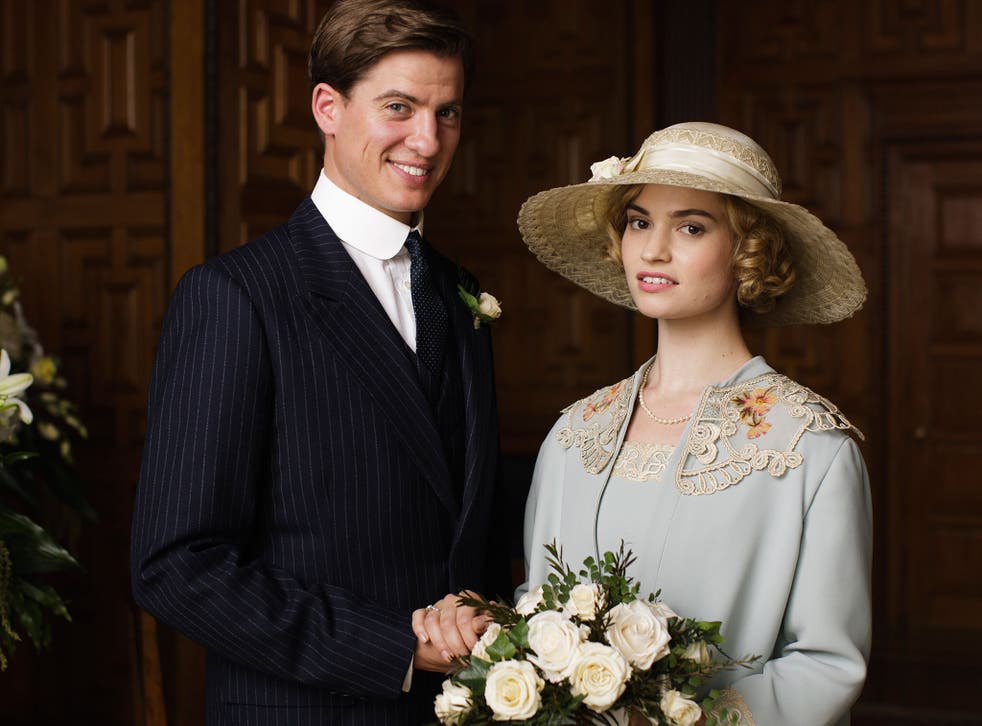 Unless Isis the dog counts (which she doesn't) series 5 of Downton Abbey has just ended without a major character exit. Below stairs, kitchen maid Daisy's unnatural thirst for learning had ended up where we always knew it would; with her handing in her notice.
Persuaded by Mrs Patmore's tears, however, she decided to put off London "until after I've passed by exams".
Meanwhile, above stairs, Branson the adopted Irish chauffer had a tempting offer to emigrate to Boston, but he was also in no particular hurry: "Why don't we say I'll stay till Christmas?" Yes, why don't we, Branson? Then we can string it all out for another two months at least.
We're used to a leisurely pace in Downton, but these deferred send-offs did seem an odd choice for the finale. Especially as the episode raced through so many other storylines.
Downton Abbey series 5

Show all 103
There was Anna's arrest, Atticus's stag do and the unveiling of the village war memorial, all dispensed with in scenes that barely lasted a minute. On Remembrance Sunday, that memorial scene in particular might have achieved some real pathos if we'd only been allowed a few moments of reflection.
Similarly, Rose's wedding was not the sumptuous display of Downton magnificence that it should have been. The Dowager Countess may have made her peace with a pared-down registry office affair, but I haven't.
For a proper knees up with this crowd, new lady's maid Denker (Sue Johnston) was your best best. Her scandalous adventures with the temp footman in a "little basement club off Shaftesbury Avenue" were an episode highlight.
As was Barrow calling her "cheeky", as if momentarily possessed by the spirit of a Carry On era Barbara Windsor.
Next time you go out on the razz though, Denker, please take that sourpuss Lady Mary with you. She's rapidly becoming the Bridget Jones of north Yorkshire. And we were so sure the honour would go to Lady Edith.
This article was originally published on 9 November 2014. It was republished on 2 March 2015 after the series five finale aired in the US.
Join our new commenting forum
Join thought-provoking conversations, follow other Independent readers and see their replies