Downton Abbey series 5, first look review: Granthams face 'destruction of everything they stand for'
Socialism, workers' rights and characters sleeping in the wrong bedrooms set for September
Adam Sherwin
Thursday 14 August 2014 16:57 Comments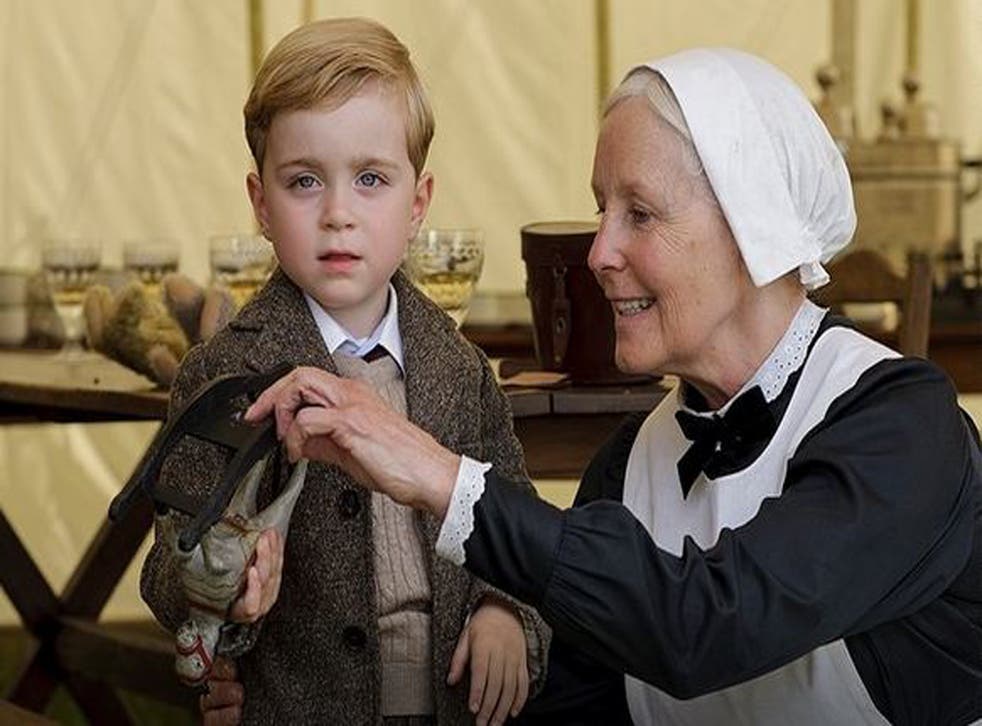 The denizens of Downton Abbey have survived a World War, the scandal of an illegitimate child and a brutal rape. But it is the shocking rise of socialism which threatens to destroy the world's favourite English country house for good.
Politics plays a central role in the fifth series of ITV's much-garlanded drama, which mixes high-class soap with sedition as the new revolutionary political creed gives Lord Grantham sleepless nights.
The action has moved on to 1924 and the first Labour government under Ramsay MacDonald has shaken the estate to its core. Labour's hostility to the land-owning classes will lead to the "destruction of us and everything we stand for," Hugh Bonneville's patriarch predicts.
Downton Abbey series 5

Show all 103
Faithful butler Mr Carson (Jim Carter) will be up against the wall come the revolution too. "I feel a shaking of the ground I stand on," he complains after silencing shouts of "up the workers" from the downstairs staff, who sense the possibilities of a different world approaching.
Matters come to a head when rabble-rousing Socialist teacher Sarah Bunting (Daisy Lewis), the "Boudica of the North Riding", dares to contradict the Earl at a dinner party and calls the First World War a waste of young lives and money.
Fortunately Dame Maggie Smith's Dowager Countess is on hand to diffuse the tension with one of her delicious put-downs. "Principles are like prayers," she tells the firebrand teacher. "Noble, but awkward at a party."
Yet Downton creator Julian Fellowes' skill at undercutting moments of high-drama with comedy remains, and viewers who may be alarmed at this diversion into domestic politics will be reassured in the knowledge that business remains pretty much as usual for the series, which is now screened in 255 countries, and which has received 12 Emmy award nominations.
No opportunity for plot signalling is avoided – an early hours house fire is inevitably used to expose who has tiptoed into the wrong bedroom. The dialogue can be of the sledgehammer variety. "I'm going upstairs to take my hat off," intones Lady Mary (Michelle Dockery) before doing precisely that.
However the Hollywood guest stars (a scenery-chewing Shirley MacLaine, Paul Giamatti) of previous years have been supplanted by distinguished British actors for whom Downton has replaced the Harry Potter franchise as a much-sought sinecure. Sue Johnston, known for her roles in The Royale Family and Waking The Dead, arrives as a feisty new lady's maid for the Dowager.
Access unlimited streaming of movies and TV shows with Amazon Prime Video Sign up now for a 30-day free trial
Sign up
Lady Mary must choose between her two suitors and can't understand why she can't take them both for a bedroom test drive before committing.
There will be the usual secrets, lies and shocking plot twists to match last year's controversial rape of Anna Bates (Joanne Froggatt), promised Executive Producer Gareth Neame.
"We hope to come back next year," added Neame, who predicted Downton could run until it depicted "Margaret Thatcher's landslide". Spoiler alert for Earl Grantham: Downton Abbey will be around longer than the first MacDonald Government.
Register for free to continue reading
Registration is a free and easy way to support our truly independent journalism
By registering, you will also enjoy limited access to Premium articles, exclusive newsletters, commenting, and virtual events with our leading journalists
Already have an account? sign in
Join our new commenting forum
Join thought-provoking conversations, follow other Independent readers and see their replies