Monkman & Seagull's Genius Adventures, review: Their joy at discovery and enthusiasm for enlightenment is infectious
'University Challenge' veterans Eric Monkman and Bobby Seagull travel the UK to explore scientific breakthroughs in this new series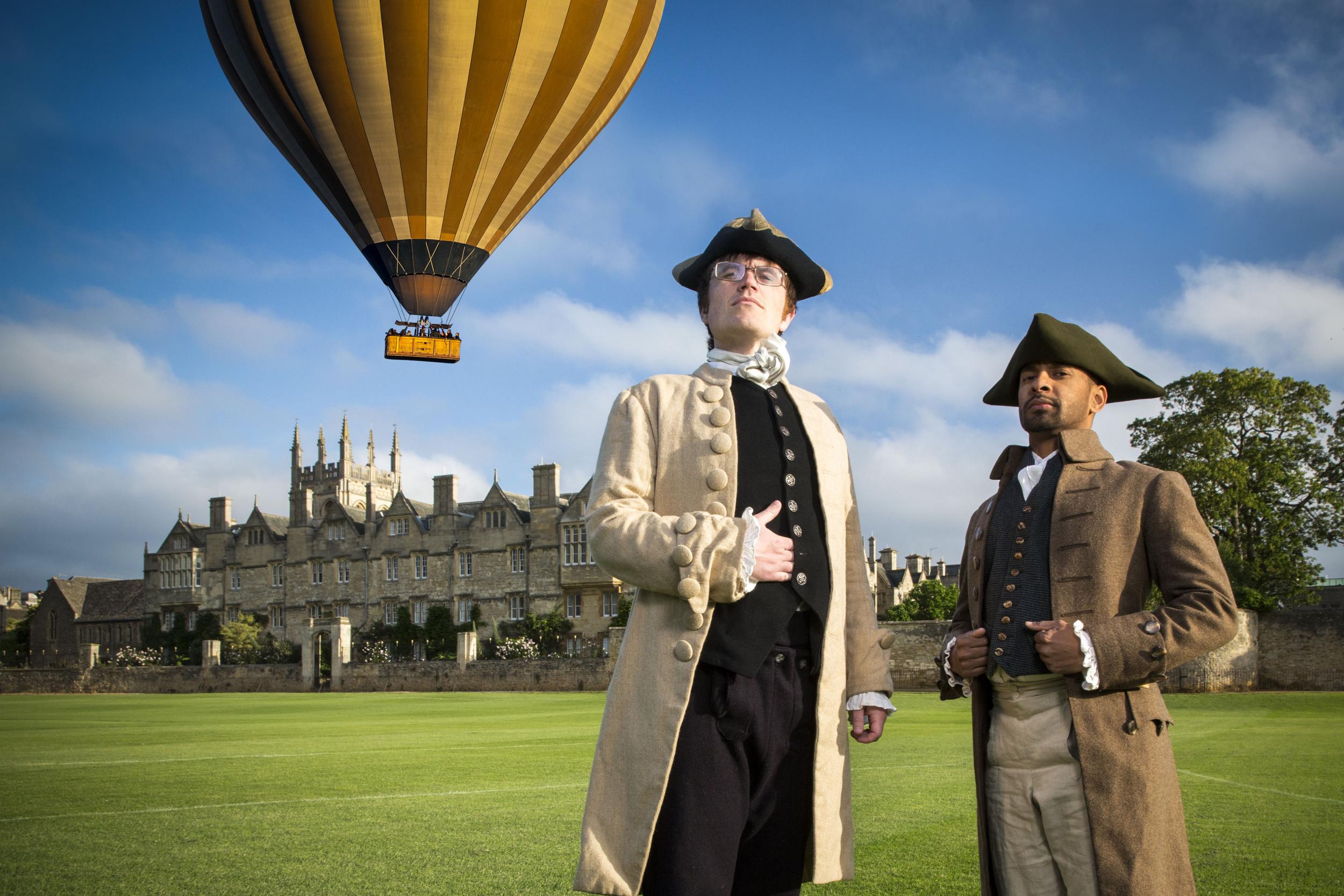 Perched as they are on the very cusp of celebrity, you may not be fully aware of who (Eric) Monkman and (Bobby) Seagull actually are, or indeed if they are even real. Well, these clever young men starring in Monkman & Seagull's Genius Adventures (BBC Two) are real, and, apart from Bamber Gascoigne, they are the most famous people to have emerged from the TV quiz show University Challenge, on account of their unusually intense and earnest way of answering questions about general knowledge. You may think of them as a professional nerdy double act; Cannon and Ball with a master's degree.
Here we find them ambling around Britain in their bright blue Mini for a three-part road trip. They are visiting the places where the many geniuses of the industrial revolution made this country the world's pre-eminent economic power two and a half centuries ago. They take in the usual spots: Richard Arkwright's water-powered textile mills in Derbyshire's Derwent Valley, and the earliest surviving James Watt steam engine in Birmingham. We are also transported to Christ Church Meadow in Oxford, the location for some of the earliest balloon flights in England in the mid-18th century, which isn't that relevant but is quite fun, even if it was too windy for M&S to take to the skies.
Recreating experiments such as Joseph Priestley's discovery of "dephlogisticated air" (which we now know as oxygen), Monkman and Seagull's joy at discovery and enthusiasm for enlightenment is extremely infectious. I especially enjoyed the explanation of how the mass of the Earth was first calculated in 1774 on Schiehallion, a mountain in Perthshire, with Monkman using a cottage loaf and a penknife to run through the maths of weighing the world.
I wouldn't want to come over all Marxist about the Monkman and Seagull version of economic history, but apart from one stray reference to slavery and a mention of the relatively high wages paid in the early "manufacturies", there was nothing about the dehumanising misery that also flowed from the industrial revolution. But maybe such matters are just a bit too geeky for popular history.
Join our commenting forum
Join thought-provoking conversations, follow other Independent readers and see their replies