First sight: Arrested Development; Season 4, Episode 1 Netflix
Cancelled classic comes back – and it's just as arresting as ever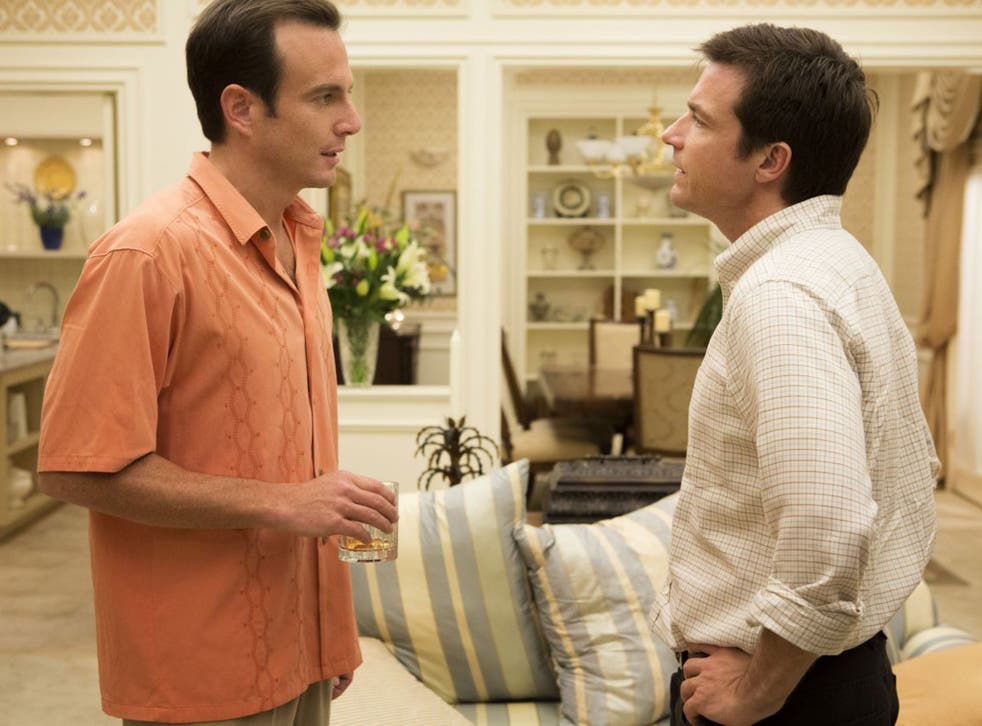 This, says the narrator Ron Howard, is "the story of a family whose future was abruptly cancelled".
It's one of hundreds of self-reflexive references to the famously fraught history of Arrested Development in this long-awaited new series.
Since it was canned in the US by Fox in 2006, the show has had garnered a posthumous cult appeal. The online streaming company Netflix – which is has move into creating original shows like this year's House of Cards remake – has tapped into this demand by stumping up the cost of this series, which was dumped in full on their service today.
This new distribution model is tearing up the TV rulebook and it's fitting that a show which did the same during its original three-series run is now on the industry's cutting-edge.
Nearly a decade on, little has changed for the Bluth family, a dysfunctional clan united only by their ridiculous behaviour.
In this first episode the Bluths, headed by the eldest son Michael (Jason Bateman), are still in dire-ish straits. His housing development has been hamstrung by the economic crash and the lack of a road. Meanwhile the rest of the family are squabbling over bailout funds finagled through the loss of the family business.
Each of these 16 new episodes will focus on a different Bluth. The first centres around Michael. As we catch up with him, he's driving an (unbranded) Street View car for a living and bunking with his son George Michael (Michael Cera) in a university dorm while trying to produce a film about his family's life story with a tyrannical Ron Howard, as played by Ron Howard, who is also the show's real producer.
That last fact alone gives you an idea of the playfulness that Arrested Development revels in. With Netflix giving its creator Mitchell Hurwitz free rein, multiple viewings are needed to catch everything. And Arrested Development remains a masterpiece, not only of knowingness, but old-school comedy tools like sight gags and bravura wordplay. The latter is never better than when family attorney Bob Loblaw (Scott Baio) is told "That's a low blow Bob Loblaw".
These new episodes are a reward for fans who fought for the show – it's dense and unwelcoming to newcomers but rewards dedication. In which case, see you in eight hours.
Join our new commenting forum
Join thought-provoking conversations, follow other Independent readers and see their replies