Food Prices: the Shocking Truth, Channel 4 - TV review: Celebrity farmer exposes true cost of our shrinking chocolate bars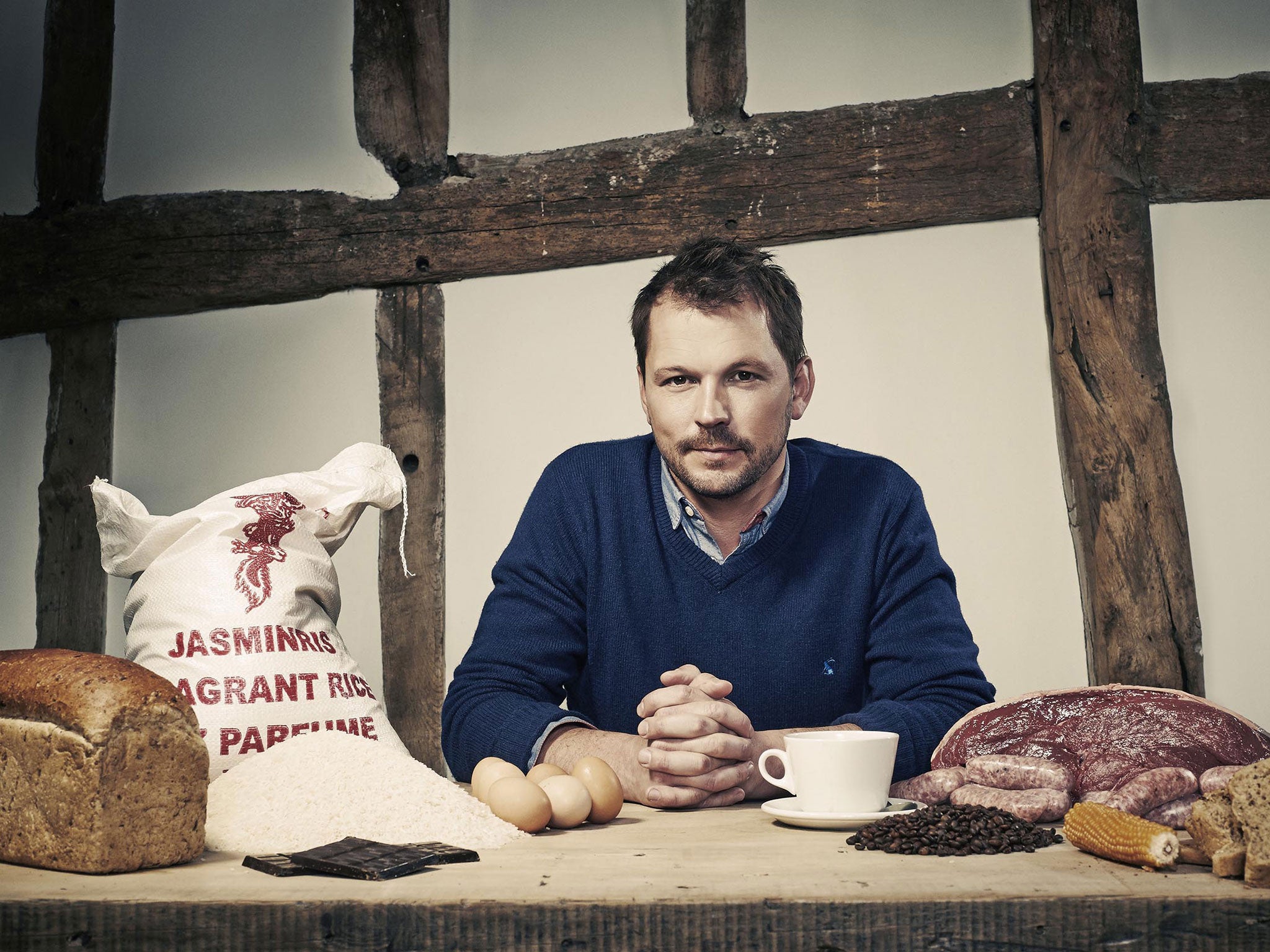 I knew it. It's not just my gluttonous paranoia, chocolate bars really have shrunk over the past few years. The confectionery companies have tried passing off this "size initiative" as "part of a national initiative to encourage healthy eating", and while you have to admire their chutzpah, I'm not fooled. Neither is two-part series Food Prices: the Shocking Truth (Channel 4), which last night uncovered the powerful global forces at work on the fluctuating prices in our supermarkets.
Jimmy Doherty, friend of Jamie Oliver's and celebrity pig farmer (yes, there is such a thing), has taken it upon himself to explain the real reasons behind these sharp price hikes. His research took him to "the bread basket of the world" in Kansas, the paddy fields of India and the cocoa plantations of Ghana, but always, pointlessly, began with a round of vox pops on the streets of London. Naturally, white van man was unable to provide much insight into the vagaries of the international commodities market, but at least Doherty's central point was repeatedly made: food prices are more complicated than you might think.
It wasn't particularly surprising to learn that the price of rice and chocolate is affected by the political situation in India and Ghana respectively. Nor does it seem fair to begrudge the Indian government for prioritising feeding their own people over keeping prices low in Lidl. What was more surprising is that even a foodstuff as quintessentially British as beef is subject to international market forces via what Doherty called "the three Fs": feed, fuel and fertiliser. Meanwhile, extreme weather events – including our own terrible winter of 2012, have caused the loss of 57 million tons of wheat crop worldwide. In short, you don't need to read the tea leaves to foretell the imminent downfall of civilization; it's there in the rice leftovers, the half-eaten hamburger and the miniature Mars bar too.
Join our commenting forum
Join thought-provoking conversations, follow other Independent readers and see their replies