Frontline Doctors: Winter Migrant Crisis, BBC1 - TV review: A stark look at the cold reality of life for refugees
The ailments the doctors treated were heart-breaking souvenirs from each step of these diverse journeys
Sally Newall
Monday 07 March 2016 23:02 Comments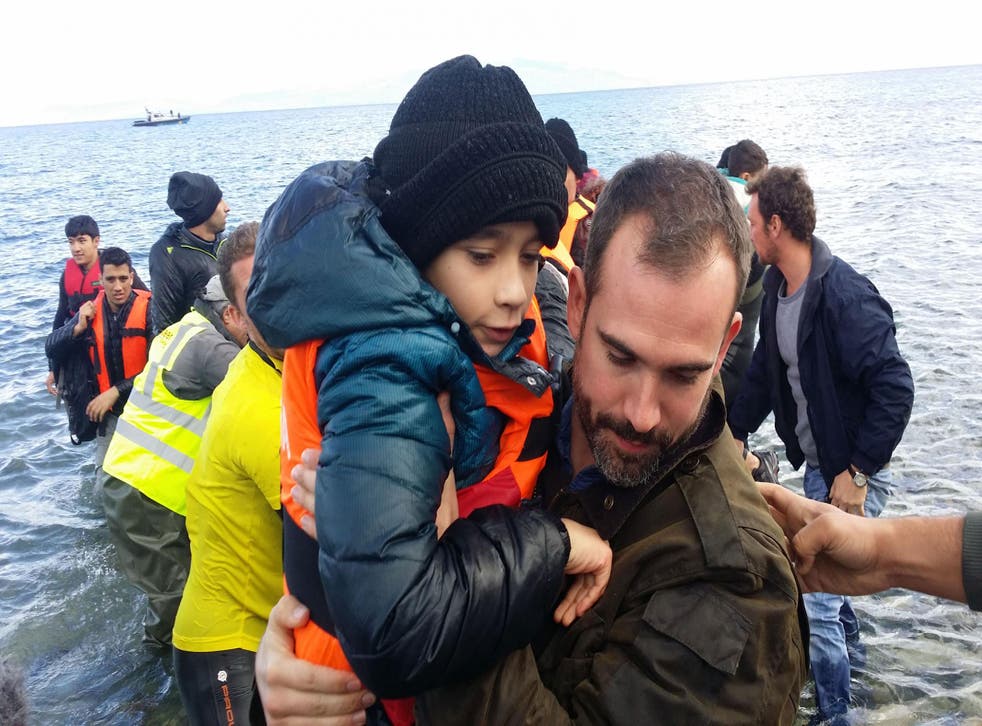 Before watching this, I was guilty of boiling down the refugee crisis to a series of headlines and images – over-crowded dinghies submerged in the sea; a dead child on the beach; long queues in the snow; tents in the mud; grey-faced world leaders – but I hadn't put it all together.
Identical twins Chris and Xand Van Tulleken did that for viewers very effectively here and the result was an eye-opening hour, mostly as bleak-feeling as the leaden grey skies over the camps and checkpoints they visited – but it was an important insight into the very complex situation the world is facing.
The doctor brothers were in Europe to help out the medical teams and to show us the migrants behind the headlines. So they were on the beaches of Lesbos, in Athens, in the freezing Balkans, in Berlin and in Calais and Dunkirk to explain were people were coming from – Syria, Iraq, and Afghanistan – and where they hoped to go.

The ailments they treated were heart-breaking souvenirs from each step of the diverse journeys. There was frostbite from walking for days in freezing temperatures and inadequate footwear, sea urchin spikes in feet from the scrambles to the beach, broken limbs from altercations with police in the camps, and psychological problems from the sheer hell of it all. They were health issues that any one of us would be unlucky to suffer from, but for the migrants we saw that this was becoming the new normal.
"Thank you for caring," said one, words that made us realise, if we were in any doubt, just how dehumanising it all was.
Only in Germany was there a glimmer of hope. Chris visited the converted Tempelhof airport, built by the Nazis, now transformed into an efficient shelter. "We are lucky, we get to visit this historical place for free," said one good-humoured bloke.As Xand and Chris reconvened in the Kabul Café in The Jungle in Calais, it was only the medical problems the normally upbeat brothers had solutions for. "I've never felt more lucky in my life" said Xand. I think all viewers would have shared that sentiment.
Register for free to continue reading
Registration is a free and easy way to support our truly independent journalism
By registering, you will also enjoy limited access to Premium articles, exclusive newsletters, commenting, and virtual events with our leading journalists
Already have an account? sign in
Join our new commenting forum
Join thought-provoking conversations, follow other Independent readers and see their replies