Game of Thrones season 5, Unbowed, Unbent, Unbroken - review: Revenge is going to be very sweet for one of the Starks
How Sansa's courage will fare now she's hitched to Westeros's most boggle-eyed loon will be interesting to see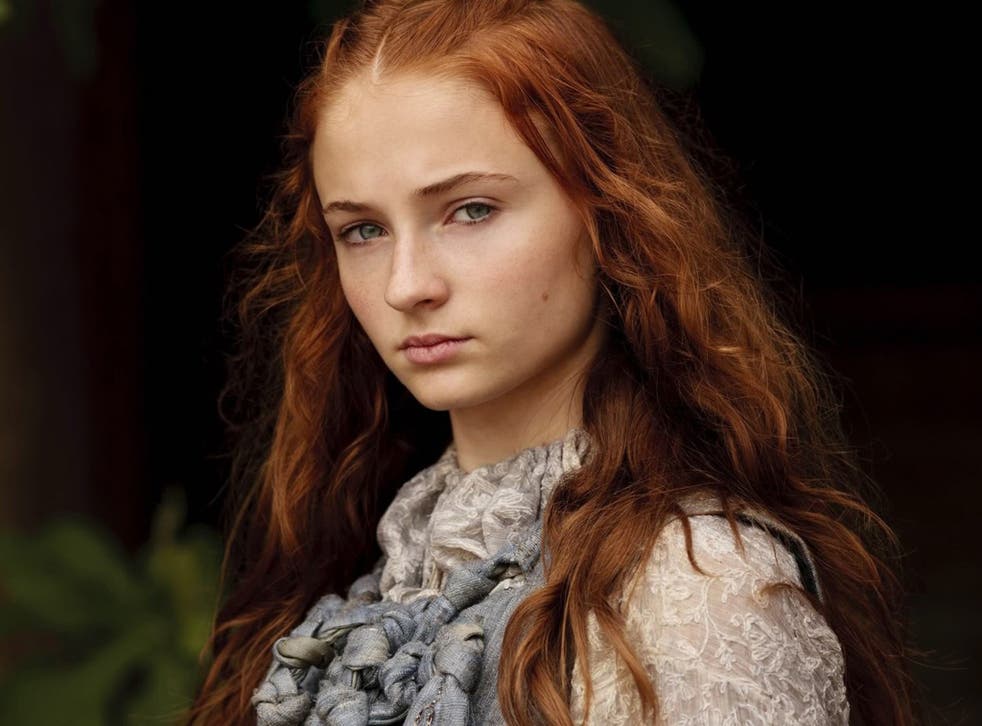 Well now, Game of Thrones has never pretended to be a video of puppies going down a slide but that was brutal. Of all the despicable things that Ramsay Bolton (Iwan Rheon) has done, his rape of new bride Sansa Stark (Sophie Turner) is easily the worst. 'I am Sansa Stark of Winterfell,' she had told Ramsay's bit on the side. 'This is my home. You do not frighten me.' How Sansa's courage will fare now she's hitched to Westeros's most boggle-eyed loon will be interesting to see. Good golly though, I am looking forward to seeing Brienne tear Ramsay in two (not a spoiler, an all-fingers-and-toes-crossed wish).
This show has often been criticised for its portrayal and treatment of women and, I must confess, I found this scene – in a show jam-packed with titillation, female flesh and salty banter – enormously unsettling. We know Ramsay is an unspeakably cruel piece of work. We know that Sansa has suffered terribly. What did this unpleasant scene add? Personally, I'd really like Game of Thrones to be a good 30-40 per cent less weird about women (and having Warrior Princess fighting girls in Dorne isn't quite what I'm after, chaps).
Away from another horrific Westeros wedding there was a Schemer's Convention in King's Landing as Queen Mother Cersei (Lena Headey) held fantastically bitchy meetings with Lady Tyrell (of the crisp dynasty) and Lord Baelish (Aidan Gillen). I must say, I'm in awe of Littlefinger's (what is this about?) incredible rise to power. With naught but a moustache comb and an unfathomable accent he's managed to get himself a couple of punch-ups away from Warden of the North. 'I live to serve' he said, hilariously. He doesn't.
Game of Thrones season 5 in pictures

Show all 25
Diana Rigg's sailor-mouthed Lady Tyrell was in town to demand the release of Ser Loras (Finn Jones) from his imprisonment by the nutty fun police The Faith Militant. Cersei, however, has played an absolute blinder and with the help of her very own Cardinal Richelieu (Jonathan Pryce's hair shirt wearing High Septum) not only will Loras stand trial for naughtiness but Queen Margaery (Natalie Dormer) is going to be in the dock too.
Cersei won't be quite so pleased, however, when she finds out what brother/lover Jaime (Nikolaj Coster-Waldau) has been up to. Continuing his Bing Crosby/Bob Hope 'Road to…. Dorne' adventure with sidekick Bronn (Jerome Flynn, still brilliant), 'Uncle' Jaime lost 'niece' Myrcella to the Sand Snakes, and got arrested to boot. 'Sensitive diplomatic mission' huh? Oh Jaime, you beautiful golden-handed fool.
Finally, at the weird assassins' Hogwarts in Braavos, Arya Stark (Maisie Williams) found out what they do with all those corpses she's been washing (turns out they stick their heads into these enormous columns in this big room and… nope, I've no idea what's going on with this subplot). Hope she fares better than her sister.
There has barely been a scrap of fat on this fascinating fifth series of Game of Thrones and, as ever, it'll be over too soon. Am I being over-sensitive about Sansa's wedding night? In any case, revenge is going to be very sweet for one of the Starks (if they ever get any).
Register for free to continue reading
Registration is a free and easy way to support our truly independent journalism
By registering, you will also enjoy limited access to Premium articles, exclusive newsletters, commenting, and virtual events with our leading journalists
Already have an account? sign in
Register for free to continue reading
Registration is a free and easy way to support our truly independent journalism
By registering, you will also enjoy limited access to Premium articles, exclusive newsletters, commenting, and virtual events with our leading journalists
Already have an account? sign in
Join our new commenting forum
Join thought-provoking conversations, follow other Independent readers and see their replies