Game of Thrones season 6 episode 9 review: 'Battle of the Bastards' was an extraordinary piece of television
The battle had me not so much glued as welded to my seat
Christopher Hooton
Monday 20 June 2016 04:34 Comments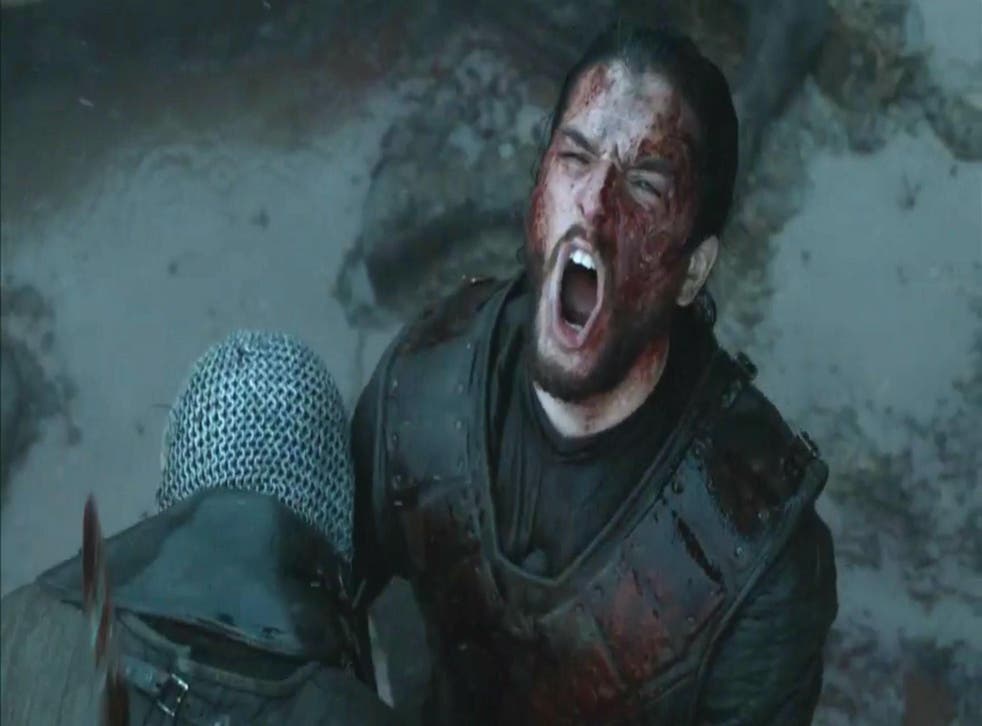 Game of Thrones might be guilty of the odd bit of dodgy dialogue or struggling to juggle all of its plots satisfyingly, but boy does it know how to deliver a set piece *spoilers ahead*.
The clue was in the title with season 6 episode 9 - 'Battle of the Bastards' - and while the full 60 minutes weren't given over to the Stark v Bolton showdown, it had enough screen time to really knock the encounter out of the park.
After some brief political posturing in Meereen, we got fully stuck into the fight for Winterfell, with Ramsay toying with Jon and Sansa right up until the first arrow was fired, and then a little after too. Iwan Rheon has been consistently brilliant as the show's most maniacal character yet, and will be sorely missed.
Game of Thrones Season 6 - Episode #10 Preview
The battle itself took 25 days to film and involved 500 extras, 600 crew members and 70 horses. The result was the most fully realised medieval battle we've ever seen on the small screen (if not the big one too), and while CGI was of course involved, it still felt very real and dizzying and claustrophobic. Essentially it was utter carnage, with soldiers fighting on piles of bodies and giants flinging men around like ragdolls.
Director Miguel Sapochnik outdid himself, memorable shots including a close-up of volleys of arrows up in the sky, Jon's muddy, bloody one-on-one fights and the pleasing uniformity of the Boltons' kettling.
Game of Thrones, season 6 ,episode 9 'Battle of the Bastards' - Photos

Show all 8
This all led to a supremely satisfying death scene, with Ramsay finally getting his comeuppance. As a contrast to all the swordsmanship and archery, I thought they were going to have Jon punch Ramsay to death Fight Club style, but they wisely saved the final blow for Sansa, who, in turning Ramsay's starving dogs against him, essentially hoist him by his own petard and showed that his unrelenting cruelty was in fact his weakness.
Game of Thrones is not the best show in TV history and never manages anything approaching profundity, but it does have some of the best moments in TV history, and tonight was a perfect example.
It's borderline laughable that HBO has submitted Peter Dinklage for an Emmy this year given how little the fantastic actor has been given to do this season, but the show more than deserves to clean up once again when it comes to the technical awards. Its political machinations might have waned over the seasons, but it's set pieces are now so assured and on such a grand scale that every week we look forward to whatever they're going to give our eyes to feast on.
As is tradition, this penultimate episode will be the season's climax, with next week focusing on the fallout of the battle and setting up new perils for season 7.
Register for free to continue reading
Registration is a free and easy way to support our truly independent journalism
By registering, you will also enjoy limited access to Premium articles, exclusive newsletters, commenting, and virtual events with our leading journalists
Already have an account? sign in
Join our new commenting forum
Join thought-provoking conversations, follow other Independent readers and see their replies