Glue, E4 - TV review: Teen drama puts the brutal into bucolic
Ellen E. Jones
Thursday 25 September 2014 09:38 Comments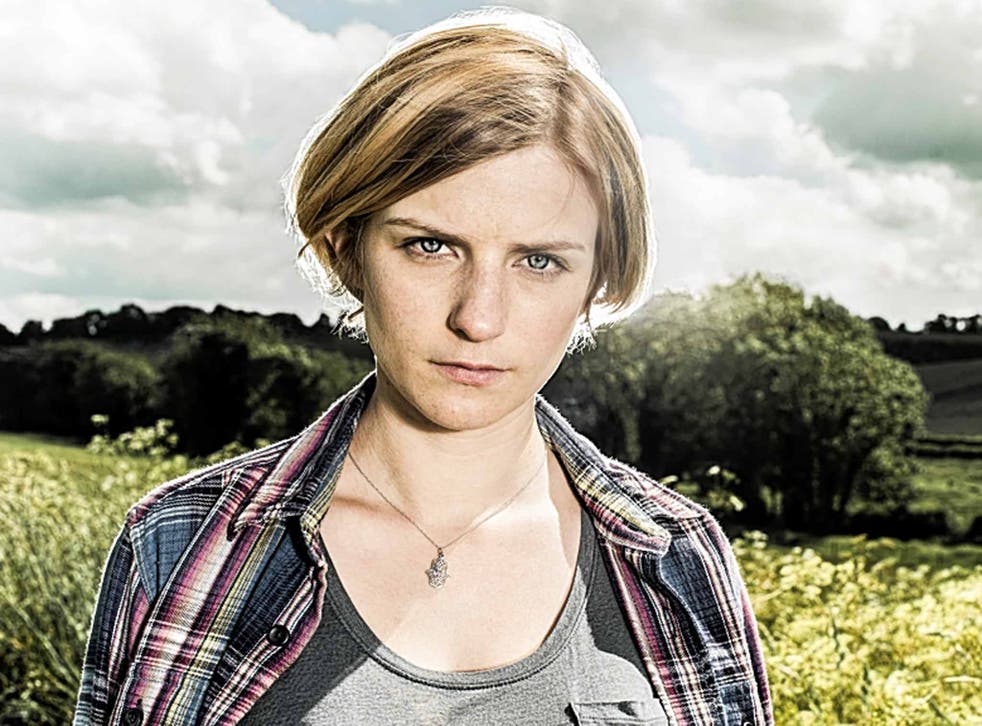 E4's Skins was always too good to be dismissed as teen TV and grown-ups sneak-watched it in their droves. The same is proving true of Glue, the new E4 series by former Skins writer Jack Thorne. It's just like The Archers only with better acting, more ketamine and a rural murder mystery to boot.
The 18th birthday of James (Billy Howle) didn't get off to a great start, but his borderline sociopathic mate Rob (Jordan Stephens from Rizzle Kicks) thinks kidnapping James and taking him to an illegal woodland rave might help. Unfortunately, James has some weightier matters on his mind. His older sister is back home trying to persuade him to take up a place at Durham University, while his mother wants him to stay behind and save the family farm. Then, of course, there's the ongoing investigation in to Cal's murder. Does James know more than he's letting on?
A young cast doesn't always mean a good cast, as the Hollyoaks forest of wooden acting attests, but Glue is filled with talent. It's the obvious, but as yet unrealised potential of some of these actors that makes them so thrilling to watch. Faye Marsay (Candice from Fresh Meat) was particularly good this episode as the mysterious Janine, and it's also great to see Yasmin Paige, star of the 2010 film Submarine, reinvent herself as police officer Ruth Rosen. If further proof were needed that Glue's casting director knows what he's about, accept it in the form of Phoebe Waller-Bridge, who won several awards for her one-woman play Fleabag. She cameos here as James's older sister.
Aside from the actor's faces, there were also plenty of grim rural tableaux to take in. An aerial tracking shot across an open field where policemen were sweeping for clues; a calf being skinned in a brutal fashion and an ailing horse swimming in an indoor pool. Such visual opportunities aren't the only reason why the countryside makes a great setting for a murder mystery, however. Betrayal is especially sharp in places where everyone supposedly knows everyone, then it turns out no one knows anyone at all. It's a kind of claustrophobia that's only heightened by intense adolescent friendships. In Glue, not only might your best friend sleep with your girlfriend in a hay stack, but afterwards, they might murder you too.
Register for free to continue reading
Registration is a free and easy way to support our truly independent journalism
By registering, you will also enjoy limited access to Premium articles, exclusive newsletters, commenting, and virtual events with our leading journalists
Already have an account? sign in
Join our new commenting forum
Join thought-provoking conversations, follow other Independent readers and see their replies