The Independent's journalism is supported by our readers. When you purchase through links on our site, we may earn commission.
Harry Potter and the Cursed Child, review: A magical experience tailor made for the stage
Filled to the brim with fan service and magical imagery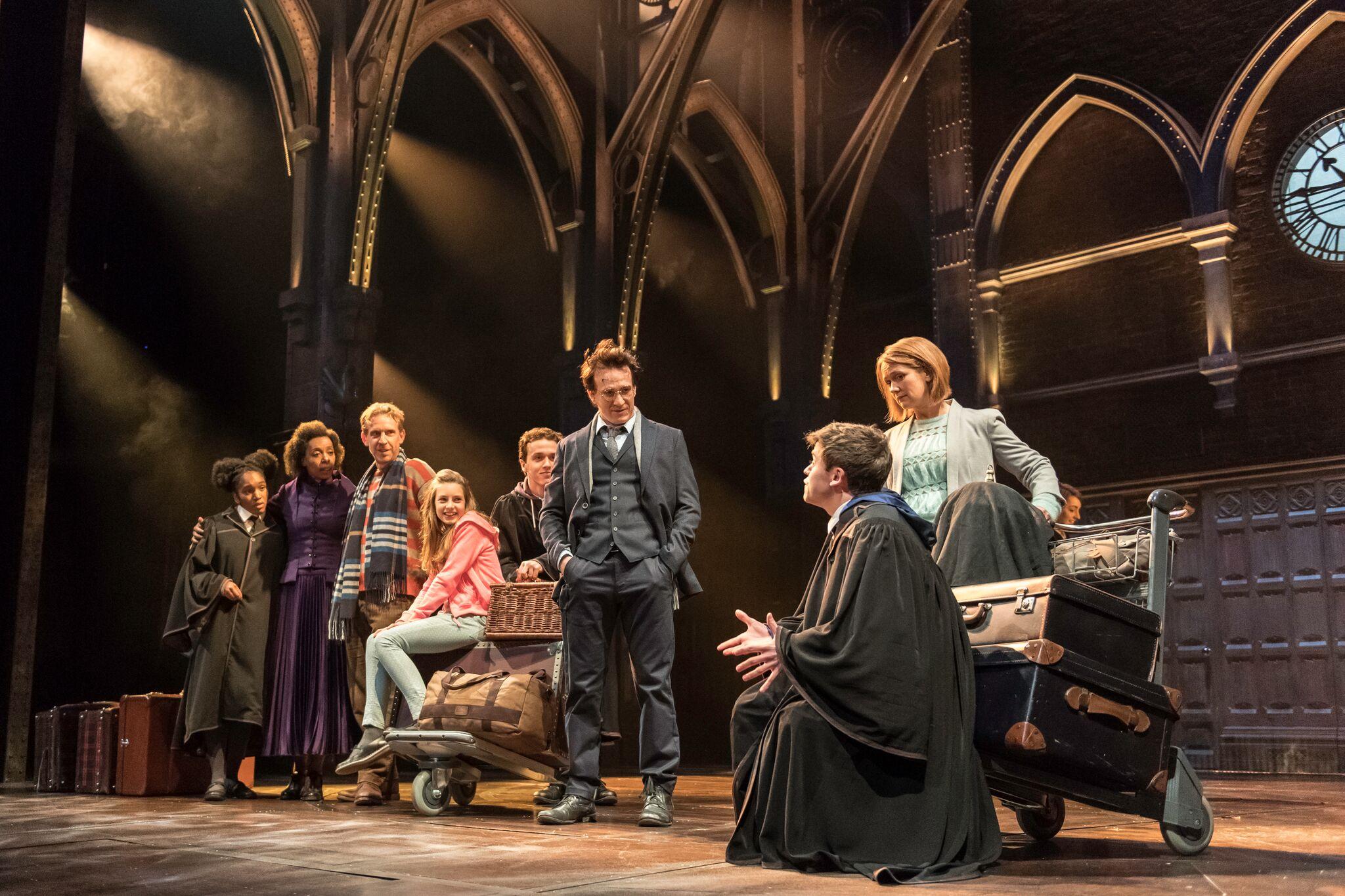 Undoubtedly, many readers will be wondering whether this Harry Potter and the Cursed Child review contains spoilers. Let me reassure you that plot points and spoilers will be kept to a bare minimum (a spoilerific review will be posted in due course) but if you wish to go in completely unspoilt, turn away now.
Still here? Well, Harry Potter fans, you will be glad to know that JK Rowling, Jack Thorne, and John Tiffany have created a theatre production of immense wonder, one that is highly referential to Harry Potter stories past and is, above all, truly magical.
As with Rowling's other work, this tale - which really is tailor made for the theatre - focuses on familiar themes of friendship and family, developing both new and old characters in a meaningful and believable way.
Past characters, of whom there are many, make appearances frequently, eliciting applause from the eager audience, while the next generation of Potters and Granger-Weasleys are a breath of fresh air to the series. As Scorpius Malfoy, the play's standout character, says toward the end of the production, "I'm quivering with geekiness," something almost everyone in the auditorium is undoubtedly doing.
To backtrack just a little; yes, a Malfoy really is the highlight of this play. Anthony Boyle - whose previous credits include Herons at the Lyric Theatre Belfast and a minor role in Game of Thrones - plays the awkward, geeky and completely charming son of Draco Malfoy, his every appearance on stage generating huge amounts of laughter. It's wonderful to watch as Boyle shows spectacular comic timing, as does Paul Thornley who plays the always amusing, somewhat underused, Ron Weasley.
It's not just these two characters who add humour to The Cursed Child, though; as the first-half rapidly bounces along, flowing with the music, light-hearted comedy is prolific throughout, with many segments - particularly one including the use of Polyjuice Potion - being entirely hilarious and wonderfully executed.
Really, Part 1 should be labelled a magic show, as the tricks come thick and fast. From actors disappearing in an instant to an incredible moment where the entire stage is 'submerged' underwater, moments of wonder are plenty. The creators quite obviously care (and have the budget) for these astonishing set pieces, ones that are rarely seen on stage; it's quite something to behold.
When we reach part two, things become a lot darker; where part one was a jubilant ride through four years at Hogwarts, starting off at platform nine and three-quarters, the second part is an emotional rollercoaster that sees the story progress through what will no doubt be quite a controversial storyline.
As noted earlier, the number of appearances by Harry Potter alumni is quite astounding, and if you're not up-to-date with the series, you'll likely be questioning who many are. Yet, these cameos are more fan service than story development, as at The Cursed Child's heart lies the relationship between two characters: Harry and his son, Albus Severus Potter.
Access unlimited streaming of movies and TV shows with Amazon Prime Video
Sign up now for a 30-day free trial
Sign up
Access unlimited streaming of movies and TV shows with Amazon Prime Video
Sign up now for a 30-day free trial
Sign up
For many, this version of Harry - whose fathering skills leave a lot to be desired and whose arrogance is at times unflattering - will be jarring to fans at first. He's not perfect, and that's what makes him so great; this turbulent father/son relationship is captivating and particularly emotional towards the end.
Of course, Ginny Weasley also plays a part in this relationship, but not nearly enough. Her presence throughout the play (when given the spotlight) is quite brilliant, the same going for Cherrelle Skeete's Rose Granger-Weasley who could have done with more time centre stage. Meanwhile, if anyone had any doubts over Hermione Granger, Noma Dumezweni did a tremendous job as the stern witch, given more time on stage than either her daughter or Ginny and doing a tremendous job with it.
First look at Harry Potter and The Cursed Child
Show all 11
Would Harry Potter and the Cursed Child work on paper? I'm not sure. It's quite apparent this isn't written to be either a book or a tie-in film; it's a spectacle for the theatre, one that is filled to the brim with fan service and magical imagery that will amaze. For any Potterhead who can get their hands on a ticket, it will no doubt be a fantastic experience; for those not already enamoured by Rowling's wizarding, The Cursed Child is still captivating, but may be a slightly long ride.
Harry Potter and the Cursed Child, playing at the Palace Theatre, is currently sold out until May 2017, but further dates will be added in the near future. Check the official website for further details.
Join our commenting forum
Join thought-provoking conversations, follow other Independent readers and see their replies