Hotel Secrets, TV review: There is something irresistibly childlike about Richard E Grant's amusement at his surroundings
Richard E Grant's preposterously funny hotel jaunt is well worth checking out
Archie Bland
Tuesday 12 August 2014 16:48 Comments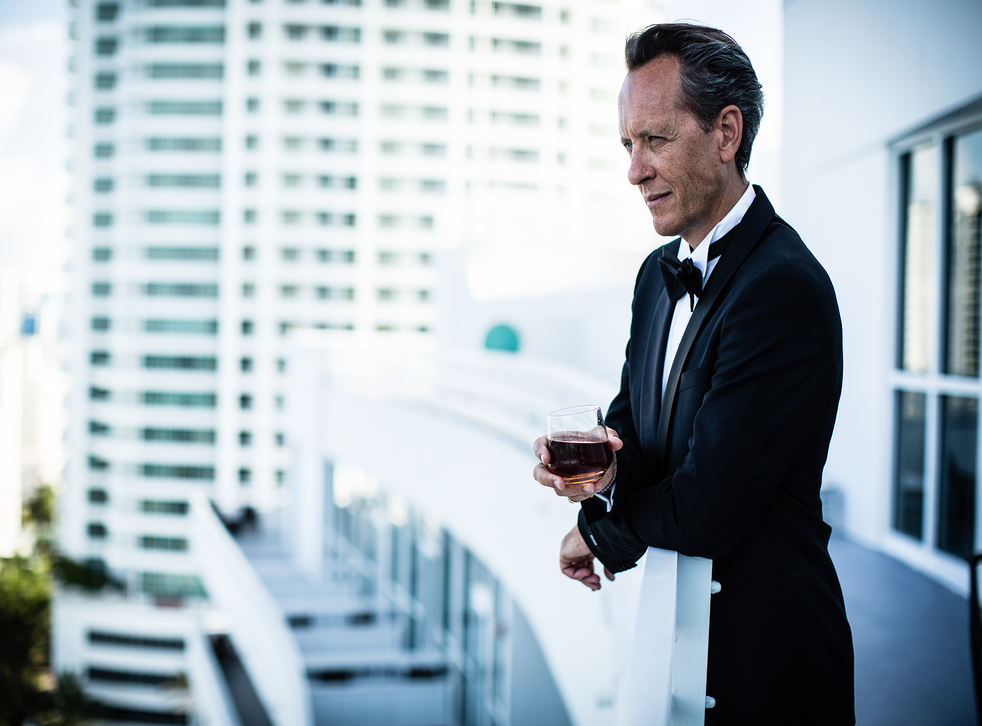 "Tally ho, baby!" cries Richard E Grant, at the beginning of last night's first episode of Hotel Secrets on Sky Atlantic. His voice is rich with sozzled glee, and, as he improvises a toot on the semi-abstract breasts of what looks a lot like a Henry Moore, you can't really blame him.
Somehow, he persuaded the paymasters at Sky to let him travel the world, checking out its finest hotels, and generally having a right old time of it; and now, somehow, he has managed to persuade them to let him back for a second series.
If this sounds like a grotesque bit of indulgence, a pampered has-been allowed the most conspicuous and alienating kind of consumption in an age of austerity, all I can say is: watch it.
Grant isn't Tyler Brûlé, laconically assessing the thread count in his hotel's Egyptian cotton sheets as his audience wonders whether they would be any use for throttling him; he's bug-eyed and irresistible, a madcap, Mephistophelean guide whose charm is so overwhelming that you might almost miss the note of melancholy that underpins it.
The first episode plonks him in Miami, a suitably hedonistic town in which to get the ball rolling. We start in Ian Schrager's Delano hotel, where Grant, on tour with the general manager, finds an enormous recliner in the lobby.
"Does this encourage hanky-panky in the hotel?" he asks, the fruit in his voice making it crystal clear that he is as alive to the absurdity of his circumstances as you are. "Making whoopee! I love that!" He encourages the manager to lie down with him, but the poor fellow will only perch on the edge of the sofa, giggling nervously.
You can't blame him, really: throughout the show, Grant's pantomime of sexual curiosity is so preposterously funny that you begin to feel he'd shtup the trouser press if he thought it was giving him the eye.
At the same time, though, there is something irresistibly childlike about his amusement at his surroundings. Here he is in a $32,000-a-night suite, whizzing around with his arms out and making aeroplane noises, and referring to Simon Cowell, apparently a regular guest, as an Oompa-Loompa. "That is a bonzer bed," he says in confidential tones, shortly after leaping on to it at high velocity.
On we go. There he is at the Fontainebleau, one of Miami's grandest hotels, dressed as James Bond and doing gun fingers as he stalks from room to room. And here he is again at what seems very much like a swingers' hotel, getting caked in bright green mud in nothing but his underpants.
Access unlimited streaming of movies and TV shows with Amazon Prime Video Sign up now for a 30-day free trial
Sign up
"It's like doing a production of the Tempest in an amateur rep company somewhere," he says, the reference apparently lost on his addled-looking host Mina. "Kermit, that's what I'm turning into."
As the show proceeds, it becomes plain that everyone he meets is as won over by Grant as we are.
"Better version of Hugh Grant," says the ludicrous-looking fashion designer, Betsey Johnson, even after Richard has expressed his concern that if she takes her hair extensions out "you're going to look like a bald whippet". Even the models at the fashion show he attends ("Bikini land! Come on boys!") greet his frank admiration with amusement.
But, playful as it all is, Grant eventually tips us the wink that there's something gross about it all. At one of the city's most exclusive nightclubs, where the douchebag owner explains that the door policy for women is "5'8 and above, no plaid, and we hate summer scarves", Grant's hilarity takes on a ghoulish quality that's almost haunting.
These people, he says, "are buffed zombies, with all the appearance of celebs, but none of the fame." Too right, Richard – except that even most proper celebs lack your star quality. If more of our A-listers were like you, I'd start buying Heat magazine this week.
Register for free to continue reading
Registration is a free and easy way to support our truly independent journalism
By registering, you will also enjoy limited access to Premium articles, exclusive newsletters, commenting, and virtual events with our leading journalists
Already have an account? sign in
Join our new commenting forum
Join thought-provoking conversations, follow other Independent readers and see their replies