If Katie Hopkins Ruled the World, TV review: 'You're a raging, angry fat person in a pink jacket!' Welcome to Planet Katie....
Hopkins' new talk show wasn't really a talk show and Hopkins wasn't really the host ... but that didn't stop her from sounding off
Ellen E. Jones
Friday 07 August 2015 07:30 Comments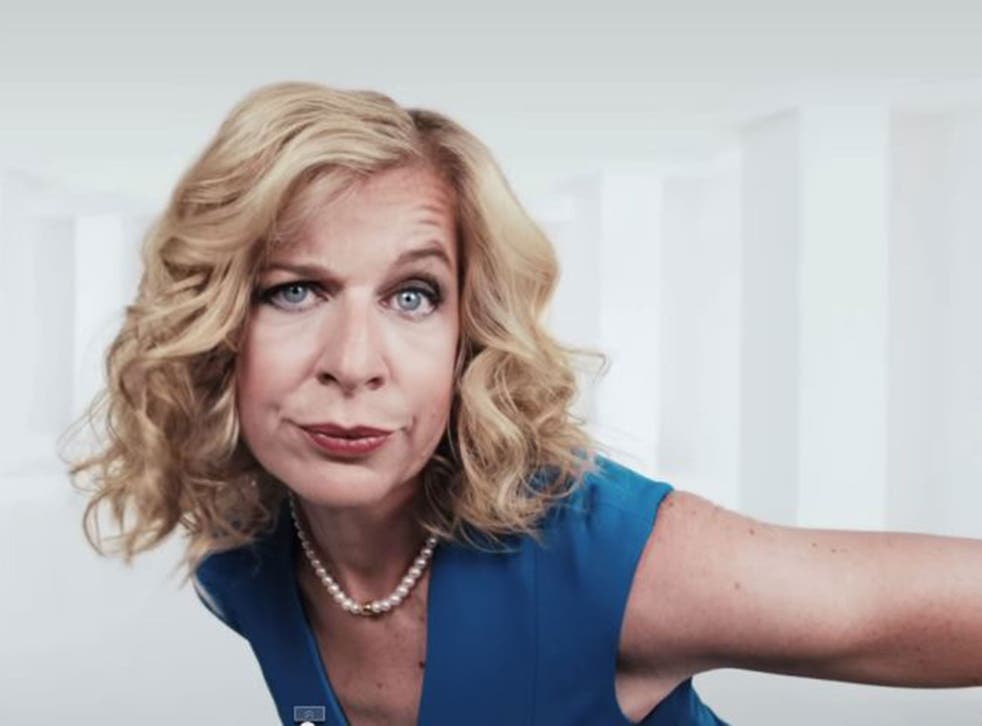 Not content with a column in The Sun, occasional appearances on Question Time and that near-constant stream of nasty tweets, professional wind-up merchant Katie Hopkins has gone and got herself a talk show. But rest assured, because If Katie Hopkins Ruled the World, which debuted on TLC last night, wasn't really a talk show and Hopkins wasn't really the host.
Instead, she acted as a sort of panellist-with-airs while Balls of Steel presenter Mark Dolan did all the link-reading grunt work and kept the "debate" on track. There were no one-on-one interviews and, instead, each episode involves guests suggesting various rules for life under a Hopkins-ocracy, which the live studio audience then votes on.
Katie Hopkins' most offensive moments

Show all 16
Such is Hopkins' reputation that producers were rumoured to have struggled to book these celebrity guests, but while last night's line-up wasn't exactly plucked from the A-list, they did all have something to say for themselves. The Daily Mail's confessional columnist Liz Jones also knows what it's like to feel the scorn of a nation; Gemma Collins is one of TOWIE's less cardboard cast members; and the entire being of mullet-haired comedian Paul Foot made for a pleasantly oddball riposte to Hopkins-style conservatism.
It took a surprisingly long 15 minutes for the woman of the hour to remember she hadn't been hired for her pleasant manner, at which point she launched an unprovoked attack on Liz Jones's face and got into a vicious row with a woman in the audience about whether overweight people should be charged more for air travel. Hopkins' line of argument? "You're a raging, angry fat person in a pink jacket!"
As she veered erratically between sycophancy and insult, Hopkins gave the impression of a woman who desperately wants to be liked, yet can never quite manage to think before she speaks. TLC is banking on compulsive rudeness making for compulsive viewing, but her contributions to this episode were routinely upstaged by the more experienced TV talking heads on stage. No one could deny this tabloid carthorse has earned her 15 minutes, but surely it must be up by now?
Register for free to continue reading
Registration is a free and easy way to support our truly independent journalism
By registering, you will also enjoy limited access to Premium articles, exclusive newsletters, commenting, and virtual events with our leading journalists
Already have an account? sign in
Join our new commenting forum
Join thought-provoking conversations, follow other Independent readers and see their replies