In the Club, BBC 1 - TV review
There's still lots to coo about in Kay Mellor's new mums drama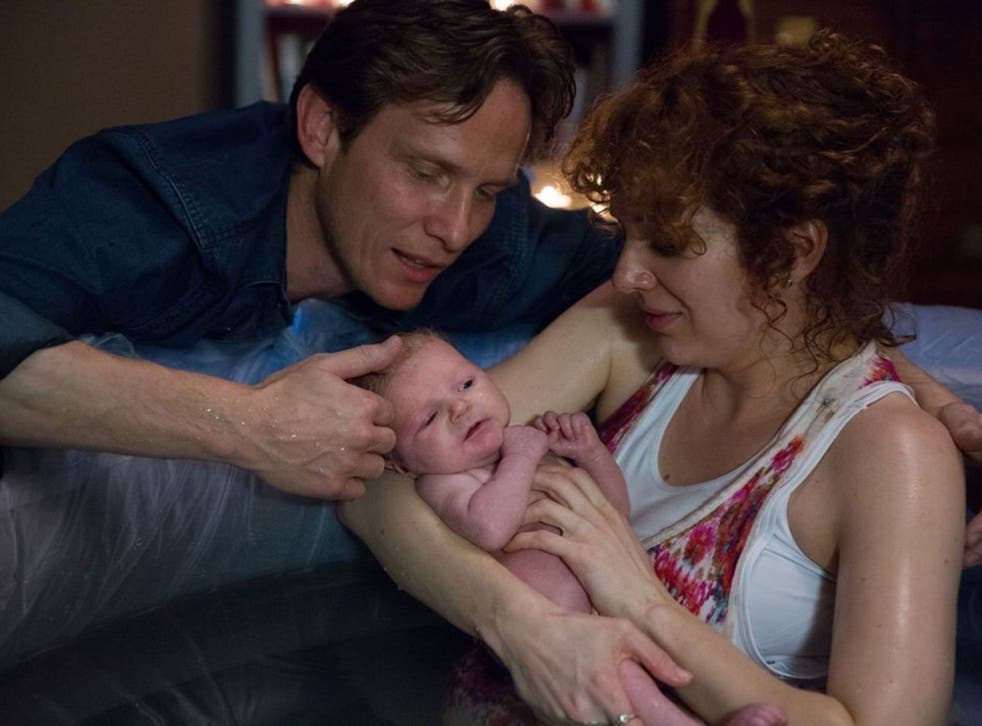 Nothing cranks an ordinary domestic up to a full-blown screaming match like someone going into labour midway through an accusatory sentence. This happens every week on In the Club, BBC1's enjoyably melodramatic series about the never-ending crises of six new mums in the same prenatal class.
Last night's mid-series episode, continued to tick off items on writer Kay Mellor's list of every horrible thing that could go wrong during a pregnancy. If it's not the Braxton Hicks, it's the stretch marks and if it's not the stretch marks, it's the tangled web of marital infidelity. Jasmin worried that her "honeymoon baby" would arrive too soon, thus revealing to new husband Dev that he might not be the father. Oopsie! A nurse mistook Roanna's son for her toy-boy partner. Awkward! And, as if Kim's fling with sperm donor Neil wasn't enough to worry about, their teen ward Rosie had a shocking paternity revelation of her own: "She's your baby Jude! Look at her!" Cut to a close-up of a baby looking gormless.
While Mellor's script never risks more than two minutes without a calamity, she has overlooked one choice source of drama. The prenatal group itself could be a seething pit of competitive parenting and insecure sniping, but instead these soul sisters are in complete harmony. They only met a few weeks ago, but selflessly support each other through everything. It's "The Sisterhood of the Travelling Maternity Pants", it's "Steel Pregnolias", it's "Fried Green Placentas at the Whistle Stop Café". At least mother-in-laws can be relied upon to create tension. Roanna took one look at the new grandson and curled her lip: "Oh, you're not really going to call him Sonny, are you?"
In Building the Dream, it's the role of architectural designer Charlie Luxton to helpfully point out irrevocable mistakes long after the time to correct them has passed. If drawing a likeness between Charlie and a meddling mother-in-law seems unfair, at least it makes a change from the constant Kevin McCloud comparisons.
This More 4 show is on a second series now, but there's no getting away from it: Building the Dream is a poor man's Grand Designs and not only because it's an obvious knock-off. Whereas McCloud mixes in the most rarefied self-build circles, Luxton's programme is aimed a few rungs down the social ladder. In these straitened times, he says, people who can't afford to buy their dream house are opting to save money by building it themselves.
Car dealer Richard and his wife bought a plot in rural Shropshire in 2005, and after being delayed by the recession, were finally able to start building in 2012. The goal was to construct a five-bedroom home with a balcony and massive basement for £340,000 in nine months and the design, as they freely admitted, was inspired by the set of a Michael Bublé Christmas special. Not a reference point you'd likely hear on McCloud's watch.
There unfolded a familiar story of building delays, blown budgets and dodgy design advice, this time flavoured by Richard and Kate's enthusiastic embrace of traditional gender roles. Kate was fixated on getting "her" kitchen fitted with an island, while Richard wanted to turn the entire basement level into a "bat cave" filled with boy's toys. And when, two years and a small fortune later, their dream home was finally complete, were they happy? "All I know is that I wanted an island..." grumbled Kate. Women, eh?
Join our new commenting forum
Join thought-provoking conversations, follow other Independent readers and see their replies