Josh, TV review: Beattie Edmondson's comic timing stuck out
There's nothing original or remarkable about the set-up - or much of the script - in Josh Widdicombe's eponymous sitcom but there's promising chemistry between its stars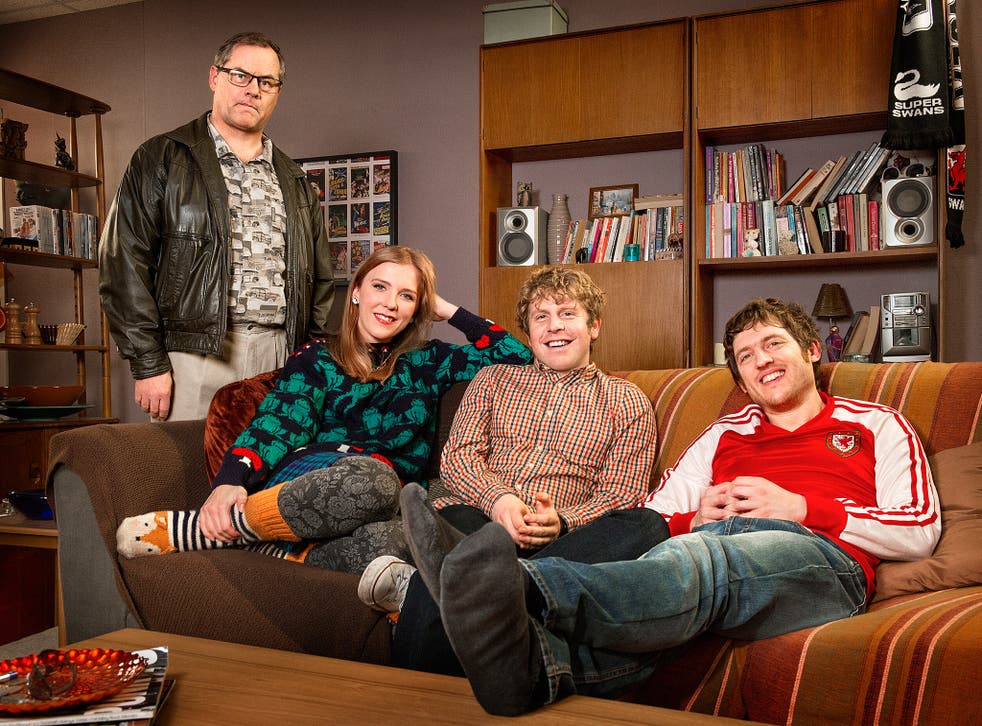 Comedian Josh Widdicombe's eponymous sitcom follows three twentysomethings (or millennials as we're calling them now) failing at adulthood, living in a suspiciously spacious flat. There's nothing original or remarkable about the set-up - or much of the script - but there's promising chemistry between its stars.
Widdecombe, who viewers might have seen as Adam Hills' sidekick on The Last Leg, plays a younger, more socially inept version of himself. There's try-hard Kate (Beattie Edmondson), wannabe Welsh womaniser Owen (Elis James), and keeno landlord Geoff (Jack Dee). We saw Josh invited to a pool party by an old uni friend and have to admit he couldn't swim.
Enter Geoff to help with an ironing board and verruca socks. That was amusing enough stuff and Widdicombe is endearing is his patheticness, but it was Edmondson as Kate - daughter of Jennifer Saunders and The Young Ones star Adrian Edmondson – whose comic timing stuck out. Her perfectly pitched nervous-girl-on-a-date behaviour made a storyline about her dodgy kissing technique very watchable.
There is an age issue, though. Widdicombe's 32, James is 35 and Edmondson, 28, yet we're supposed to believe they all twentysomething uni pals. The cultural references gave them away - Pacey; The O.C.; Shaggy, and the repeated use of "getting-off"–but perhaps as a 30-year-old reviewer, I'm being too era sensitive. If it's funny enough, all is forgiven. Sitcoms take time to hit their stride so I'll give this one a bit more.
Join our new commenting forum
Join thought-provoking conversations, follow other Independent readers and see their replies