Jungle Atlantis, BBC2 - TV review: Fascinating history of Cambodian kingdom, despite the dreary voiceover and bad graphics
There were still just enough God-kings, warring dynasties and spectacular feats of aqua-engineering to hold the interest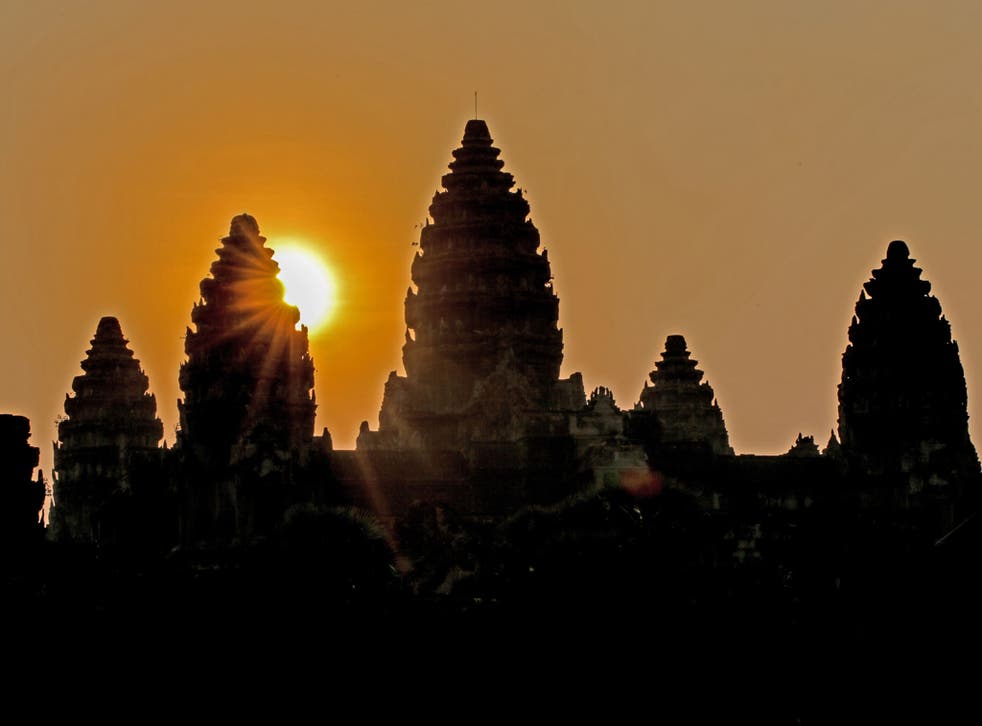 If BBC2 Operation Stonehenge: What Lies Beneath a few weeks back whet your appetite for documentaries about mysterious ancient ruins, here's another.
The two-part Jungle Atlantis is all about Cambodia's Angkor Wat. The largest religious monument in the world is familiar as a stop on the backpacker trail, but it was also once the centre of an ancient city. During its 12th-century peak, this city spanned a larger area than modern-day NYC and had a population of nearly three quarters of a million. London at that time was home to only 18,000. Our schools' history curriculum may pretend that civilisation is a strictly Western invention, but at least television can fill in the blanks
A droning voiceover and some lacklustre computer graphics didn't quite manage to extinguish the natural fascination of the subject. There were still just enough God-kings, warring dynasties and spectacular feats of aqua-engineering to hold the interest. The real hero of this series, however, was not Khmer king Suryavarman II, nor even Angkor Wat's nameless builders, but a new technique called "lidar". Like radar, but better, lidar has allowed archaeologists to build a picture of the roads, canals and homes which have been buried for centuries, Altantis-like, beneath the dense foliage.
Now only one mystery remains for part two: why would the 16th-century Khmers allow their magnificent capital to be devoured by the jungle?
Register for free to continue reading
Registration is a free and easy way to support our truly independent journalism
By registering, you will also enjoy limited access to Premium articles, exclusive newsletters, commenting, and virtual events with our leading journalists
Already have an account? sign in
Register for free to continue reading
Registration is a free and easy way to support our truly independent journalism
By registering, you will also enjoy limited access to Premium articles, exclusive newsletters, commenting, and virtual events with our leading journalists
Already have an account? sign in
Join our new commenting forum
Join thought-provoking conversations, follow other Independent readers and see their replies