Kids and Gun, Channel 4 - TV review: An impressively even-handed look at America's young guns
Ellen E. Jones
Friday 01 August 2014 10:17 Comments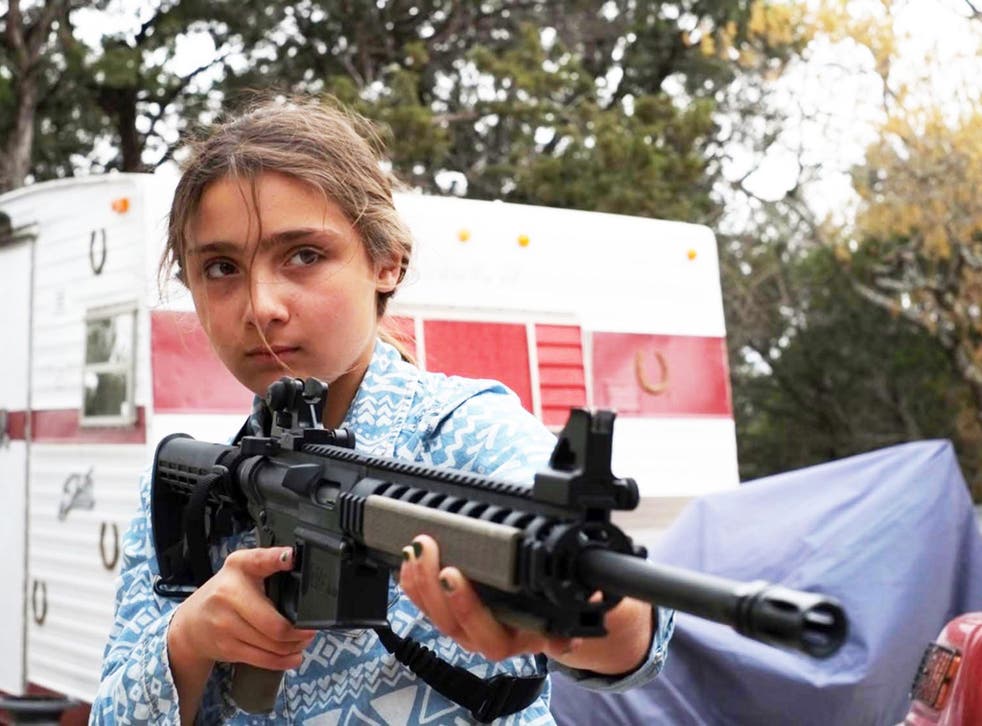 The statistics on US gun violence are shocking, but they don't stick in your mind like the image of a small child clutching a .44 calibre Magnum. Channel 4's documentary Kids and Guns made much use of this shock value, but with what end in mind? It didn't seem to have America's pro-gun lobby in its sights.
Here are some of those stats, anyway: an estimated 34 per cent of US households have at least one gun; around 3,000 children are killed or injured every year in accidental shootings; by 2015, shootings are forecast to overtake car accidents as the leading cause of death among 15-to-24-year-olds. For many Europeans – and not a few Americans – this situation is both tragic and incomprehensible. This documentary, however, was not making the case for more gun control. Instead, it took a gently observational approach, giving us a chance to better understand those families who hold dear the right to bear arms. More dear, apparently, than the lives of their children.
None of the parents featured came across as neglectful or unloving. The opposite was true: they believed that getting children familiar with firearms from a young age was the best way to keep them safe. To do otherwise would be to fail as a parent. Ron, a gun-shop owner in Nevada, wanted each of his three children, aged 12 to 16, armed and prepared to resist home invasion. In Texas, Spyder used zombie invasion scenarios to train his nine-year-old daughter Gia for a state-wide shooting competition.
Down in Kentucky, triple-amputee army veteran JD was determined not to let his disability prevent him from bonding with his daughter. He'd given Kaylin a gun for her fourth birthday and remained undeterred, although she looked appalled at the thought of executing cute, furry "Mr Squirrel". Even Kelli, the Arkansas mother who tearfully recounted the death of her nine-year-old son, Hank, in a hunting accident was no convert to gun control. "It was an accident and Hank wouldn't want kids to stop hunting."
Kids and Guns left us in no doubt as to the central place shooting has in American family life, but it never got round to answering the next logical question: why couldn't this treasured family time be based around something non-lethal? Like, say, crazy golf? Or Monopoly?
Register for free to continue reading
Registration is a free and easy way to support our truly independent journalism
By registering, you will also enjoy limited access to Premium articles, exclusive newsletters, commenting, and virtual events with our leading journalists
Already have an account? sign in
Join our new commenting forum
Join thought-provoking conversations, follow other Independent readers and see their replies