Lady Chatterley's Lover, TV review: Accents weren't quite 'reight' but Lady C was a delight
Cleverly cast with the charismatic James Norton in the role of Sir Cliff, this version left the viewer struggling to choose with whom to sympathise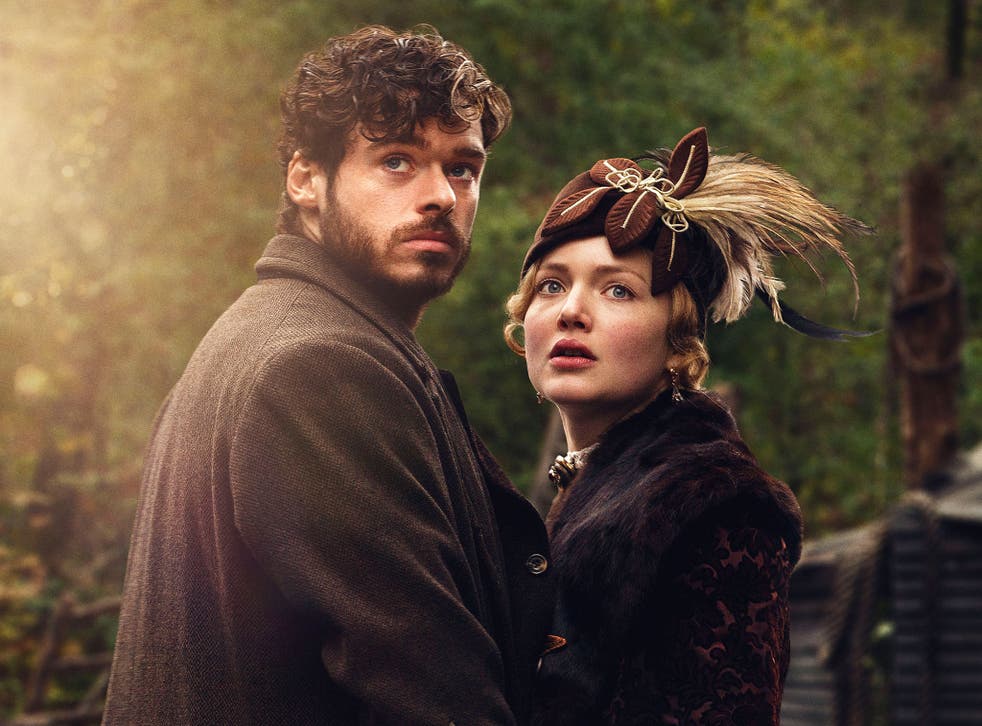 DH Lawrence's tale of Lady Chatterley and her groundskeeper lover is famous for many things – smutty language being perhaps highest on the list. It was thanks to this so-called "obscene language" that the book was banned in the UK for more than 30 years. So how would the ever-sensible Beeb handle such dialogue? The answer, as it turned out during last night's 90-minute adaptation, was simple. It didn't.
Gone was the notoriously potty-mouthed Oliver Mellors of yesteryear, replaced instead by nothing more than a slightly blunt Nottinghamshire lad. I think I counted one "arse" throughout the entire 90 minutes. Instead, Mellors (Game of Thrones star Richard Madden) preferred a more demure "bottom". And when he did pluck up the courage to utter a slightly obscene sentence (just once), poor Lady C looked mortified. And yet, this story of love – and lust – across the class divide lost nothing for losing the profanities.
For those unfamiliar with the classic tale, it follows the lives of colliery owner Sir Clifford Chatterley and his wife, Constance. Initially happily married, their relationship falls apart when Sir Cliff is left paralysed by a war injury. Feeling sexually and emotionally frustrated, Lady C embarks upon a steamy affair with the groundskeeper, Mellors. Sir Cliff, meanwhile, unaware of his wife's already wandering eye (and hands), is so desperate for an heir, that he encourages her to take a lover in order to conceive a child.
The best TV to watch in 2015

Show all 13
It sounds like the perfect deceit. But as everyone knows, you can't have your cake and eat it and Lady C soon realises she's fallen in love with Mellors. Pesky emotions, they ruin everything.
Cleverly cast with the charismatic James Norton in the role of Sir Cliff, this version left the viewer struggling to choose with whom to sympathise. He appeared kind and caring towards his wife and rather than simply wanting to whore her out, Sir Cliff made it clear "it is the living together day to day not the sleeping together once or twice" that makes a marriage. And Lady C – played in excellent haughty fashion by Holliday Grainger – was deliciously dislikeable.
This wasn't the BBC's first attempt at Lady Chatterley's Lover. In 1993 it made a series starring South Yorkshireman Sean Bean as Mellors. His gruff, northern drawl left Joely Richardson's Lady C weak at the knees. Scotsman Madden, however, couldn't get it quite "reight" – and phrases such as "you have the nicest tail of any lass" were laugh-out-loud funny rather than romantic or raunchy. Still, he gev it 'is best shot and thou can't say owt fairer than that.
Join our new commenting forum
Join thought-provoking conversations, follow other Independent readers and see their replies