Lauren Laverne leads the way as 6 Music reaches an average of two million listeners a week
The station was threatened with closure by the BBC Trust five years ago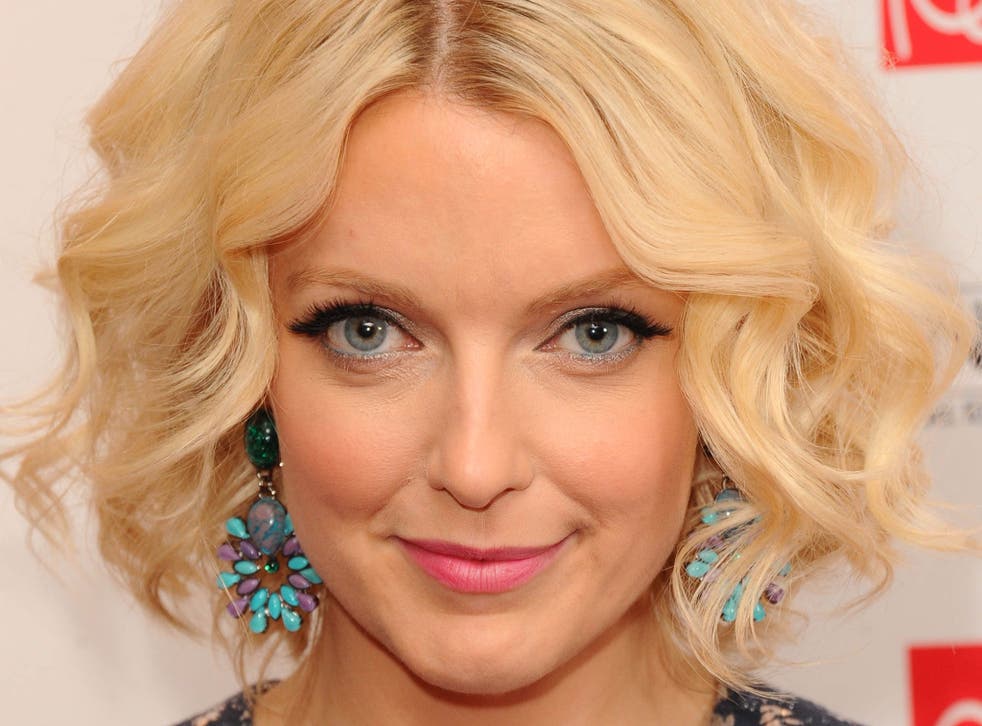 If, at the announcement of the latest RAJAR figures, the staff of BBC6 Music felt the need to rush the offices of the suits upstairs, and deliver a high-pitched "Ha-ha" in the manner of The Simpsons' Nelson, they were, one imagines, magnanimous enough to keep it to themselves.
The figures show that 6 Music now has an average reach of two million listeners a week. This comes five years after the digital music station was threatened with closure by the BBC Executive looking to cut costs, but was thwarted by a vociferous and unexpectedly passionate public campaign to keep it on air.
Why does 6 Music engender such affection? Well, it helps to have presenters whose existence is justified not merely by their fast-fading celebrity and an ability to read out texts from strangers telling them how great they are, but by an innate curiosity about music and the narratives around it.
In many cases, this curiosity stems from the fact that they have previously had careers as musicians.
It also helps matters that 6 Music isn't run by self-aggrandising pillocks on speed dial to major-label pluggers, all plump on long lunches in Soho and with a bad case of ADHD. This is why its airtime isn't dominated by a prescribed playlist in which records by those charisma-free nitwits Avicii and David Guetta come round every 15 minutes, a situation that can cause the listener with the tiniest sliver of discernment to set about their ears with a carving knife.
I like music, and I like presenters who like music. I also like presenters who don't bash you around the head with a relentless stream of wrist-slitting banalities. 6 Music is my kind of place, full of my kind of people who play my kind of music.
The linchpin of the network's restored fortunes is, of course, Lauren Laverne, who presents a mid-morning show on weekdays and earlier this week played records by White Denim, Kate Tempest, Evans The Death, Father John Misty and The Ronettes – all in the space of half an hour. She brings warmth, authority and impeccable taste to a programme that rarely strays from the business of listening to music, and mulling over how cool/bonkers/interesting it is.
Laverne is also in the absurdly rare position of having a prime-time slot while also being in possession of ovaries. I know!
Similarly smart, bursting with credibility and, yes, a woman, is Cerys Matthews, whose Sunday show is rarely less than excellent. Over the past fortnight, Matthews has been concentrating on the music of Italy, and has played all manner of wonderful weirdness, from songs by Sicilian brass bands to old-time Italian folk.
Access unlimited streaming of movies and TV shows with Amazon Prime Video Sign up now for a 30-day free trial
Sign up
Last Sunday, in a passing nod to the season of romance, she also chatted with the historian, Dr Alun Withey, about 17th-century courting rituals, which including crushed snail facials and a practice known as "bundling", in which young lovers were permitted to spend the night together while staying clothed. It's this random chatter, interspersed by records from the obscure to the unerringly hip, that makes the presenter a perfect 6 Music fit.
The other jewels in the network's crown are, of course, Radcliffe and Maconie. This week's show found them boggling at the concept of niche kitchen implements. Warmth, wryness and a sense of bewilderment at the world are what bond these two and make them so eminently listenable. Long may they, and their station, reign.
Register for free to continue reading
Registration is a free and easy way to support our truly independent journalism
By registering, you will also enjoy limited access to Premium articles, exclusive newsletters, commenting, and virtual events with our leading journalists
Already have an account? sign in
Register for free to continue reading
Registration is a free and easy way to support our truly independent journalism
By registering, you will also enjoy limited access to Premium articles, exclusive newsletters, commenting, and virtual events with our leading journalists
Already have an account? sign in
Join our new commenting forum
Join thought-provoking conversations, follow other Independent readers and see their replies