Legacy: TV review - clichés spoil a reds-under-the-bed spy story with shades of le Carré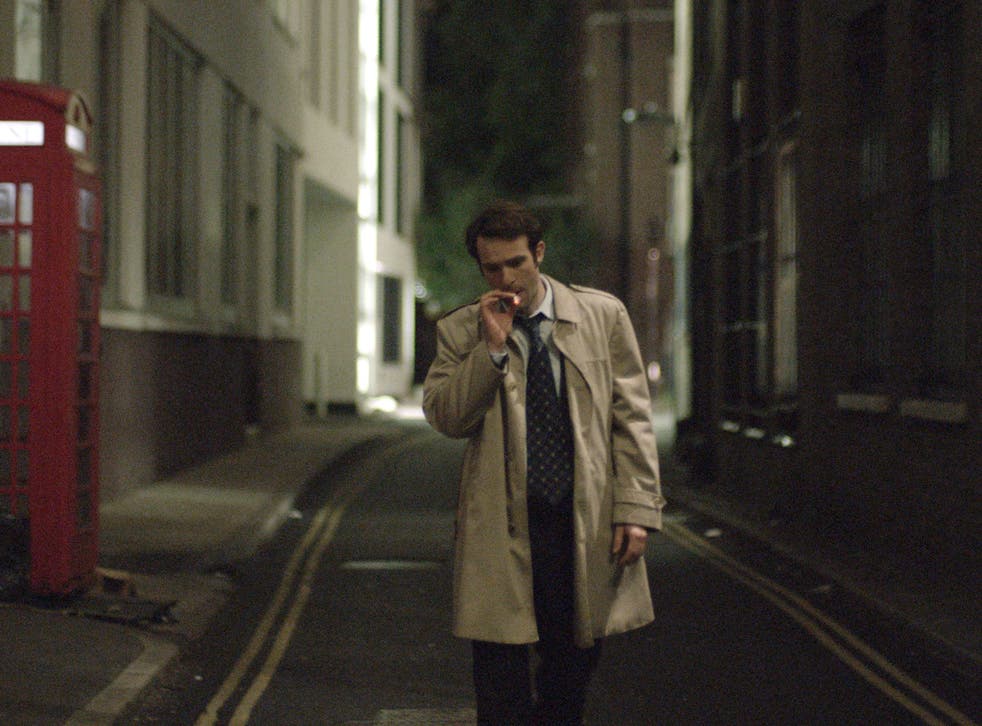 Did they play golf in Soviet Russia? If not, then the KGB's idea of burying a secret cache in a bunker on a golf course might seem less slipshod than it did in last night's BBC2 Cold War spy thriller Legacy. After all, how was the KGB to know that British courses are full of perennially useless hackers such as myself who, when bunkered, tends to displace more sand than Lawrence of Arabia charging a Turkish goods train? I'd soon have uncovered it.
Set in 1974 at the height of the crippling industrial unrest that some believed was being orchestrated by Moscow, Legacy was one half creaky reds-under-the-bed spy yarn and one part something rather more interesting. Unfortunately, in a game of halves, it was the potboiler element that dominated.
The potentially interesting stuff involved our callow protagonist, Charles Thoroughgood (played by Charlie Cox), a trainee MI6 agent, who discovered that his late father might have been spying for the Soviets, and perhaps Alan Judd's 2001 source novel had the space to go into the psychology of this betrayal. Paula Milne's adaptation had other imperatives, such as getting the blinking story told in 90 minutes.
Even so, the suitably restless and washed-out camerawork trumpeted that we were in le Carré territory. And the wardrobe and props department had done their stuff. I particularly liked the wig that turned Geraldine James into Barbara Castle, although the fondue set in the dinner-party scene was a terrible cliché. Cox, clad in Harry Palmer's white mackintosh, was watchable, although Andrew Scott speaking with a Russian accent was, I'm afraid, like Andrew Scott speaking in a Russian accent. He played Thoroughgood's former Oxford chum, now a "political officer" at the Soviet embassy whom Thoroughgood had been charged with "turning".
The potential love interest was played by Romola Garai from The Hour, playing an unhappily married MI6 colleague, but best of all, as usual (how tiresome for him), was Simon Russell Beale, as Throughgood's bad-tempered boss, even if he was undercut by the script when he invited his protégé to lunch in a crowded café and said: "What I'm about to tell you must not be divulged to anyone." What do they teach them at spy school?
I guess I'm just not sure that I entirely saw the point of Legacy beyond the fact that the BBC had decided to have a season of programmes about the Cold War. One that handily includes the definitive Alec Guinness-as-George Smiley adaptations (Tinker Tailor Soldier Spy continues on Tuesday nights on BBC4). Perhaps you could look at Legacy as an exercise in Cold War nostalgia, although the only thing it managed to make me feel nostalgic about was Spooks. More contemporary spy stories soon please.
Register for free to continue reading
Registration is a free and easy way to support our truly independent journalism
By registering, you will also enjoy limited access to Premium articles, exclusive newsletters, commenting, and virtual events with our leading journalists
Already have an account? sign in
Register for free to continue reading
Registration is a free and easy way to support our truly independent journalism
By registering, you will also enjoy limited access to Premium articles, exclusive newsletters, commenting, and virtual events with our leading journalists
Already have an account? sign in
Join our new commenting forum
Join thought-provoking conversations, follow other Independent readers and see their replies