Les Misérables BBC adaptation trailer
Les Misérables review: Song-free adaptation of Victor Hugo novel exudes confidence
On its own terms, Andrew Davies's adaptation is fine – the problem lies with Victor Hugo's source material 
Do you hear the people sing? 
Singing a song of angry men?
It's the music of a people
Forced to watch Les Mis again 
Sorry. That's unfair. There are no songs in BBC1's new six-part adaptation of Les Misérables. Or at least no musical songs, no tigers coming at night or impassioned choruses from the barricades. This is the pure stuff, cooked up straight from Victor Hugo's novel by our master chef, Andrew Davies. In interviews he has called the musical version a "shoddy farrago" and a "travesty", in case we wondered where he stood. He has a point. That film's pompous and overblown and its three Oscars are a cause for profound bemusement, especially the best supporting actress Anne Hathaway picked up for her Fantine.
Davies also said that 2012, when the film was released, is long enough ago for the world to be more than ready for his new version. There we must disagree. Les Mis never seems to leave us. It's a liverish Frenchman endlessly taking up space at the party, eating the canapés and occasionally chirpsing someone's wife. However much Davies might wish it, few British viewers can separate Les Misérables from the musical. It's not like his other recent big European-novel adaptation, War & Peace, which is less dominated by a single adaptation.
None of this is especially an objection to the new version itself. On its own terms it is fine. It exudes confidence from the opening scene at a corpse-strewn Waterloo. With such an enormous story to get through, the first episode necessarily flits around, but the locations, the direction and cast is beyond reproach. Dominic West, also one of producers, makes a strident Jean Valjean, bearded and sunburnt and banged up for stealing a loaf of bread. Lily Collins's Fantine is brave and delicate, with no idea of what is about to befall her. David Oyelowo makes a stern Javert.
Best TV of 2018

Show all 10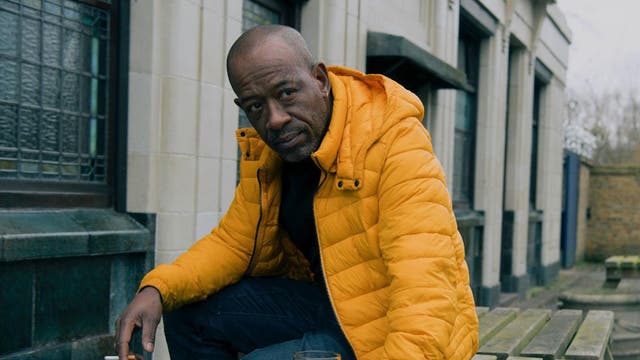 The problem, unusually, is the story. For all their fancy sets and frocks, Davies's period dramas are best when subtle emotions get to play out against the grand backdrops: the endless romantic prevarication in War & Peace, or the Bennetts's dining table repartee in Pride & Prejudice. Les Misérables doesn't do subtle. Its emotions are all in capital letters: PRIDE, FEAR, REVENGE, SORROW. It is possible that no actor or director is nuanced enough to make much sense of Jean Valjean's story, which in 2018 seems extreme almost to the point of bizarre.
The new received wisdom is that TV is novelistic, but perhaps some novels, even great ones, are not up to the task. We have come to expect a high level of psychological complexity from our TV series, and the small screen no longer feels like quite the right place for Les Misérables's grand sweeps, if it ever did. It might make a decent musical, though.
Support free-thinking journalism and attend Independent events
Join our new commenting forum
Join thought-provoking conversations, follow other Independent readers and see their replies