Little Mix – The Search review: A kinder approach to TV talent competitions
The former X Factor winners search for 'the next big act' to support them on tour – and in the process, provide us with some Grade A entertainment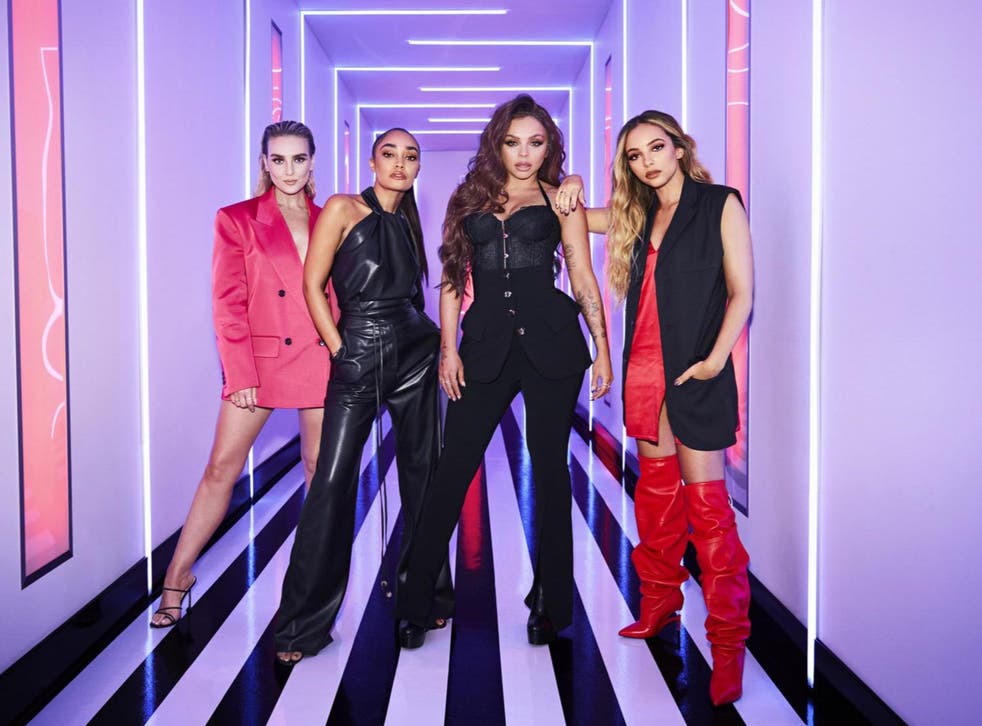 Just when you thought the final nail had been struck in the singing contest coffin, Little Mix arrive with The Search (BBC One). Hoping to find "the next big act" to support the group on their Confetti tour in 2021, it casts band members Leigh-Anne Pinnock, Perrie Edwards, Jesy Nelson and Jade Thirlwall as both judges and mentors to a new generation of wannabe stars.  
While this is definitely not a rival to Simon Cowell's X Factor (which Little Mix won in 2011), it also definitely is. The group split from Cowell's label Syco in 2018, with both parties hinting at issues over the direction Little Mix were taking. Little Mix told me in an interview last year that their show would take a kinder approach than "other ones out there". They've stuck to that promise. It helps that these women are the right age to remember the era of "peak pop band" – from Blue to Boyzone, Steps to S Club 7 – and identify those pop group-sized gaps in the music industry today.  
The X Factor's stock-in-trade has too often been the humiliation of its auditionees, many of whom are invited on the show precisely because they can't sing. But Little Mix are clear from the off that they're looking for real talent. While each episode involves a mixed bag of singing abilities, the show never feels cruel for airing them. The comedy comes from the group themselves, who often come off as younger, savvier Loose Women. They flirt, crack jokes, and send themselves up rather than adopt the aloofness of Cowell and his X Factor judges. They also offer proper feedback on each performance, instead of vague platitudes or criticisms – although Jade does a superb Louis Walsh impression in the second episode.
The first episode tackles boybands. A lot of the boys seem to have auditioned for the sole purpose of flirting with the members of Little Mix; one hopeful winks at them so much, I worry he's having some kind of seizure. When another contestant reveals he doesn't know who NSYNC are, they all reel. "Oh my god, that makes us feel so old," Jesy announces. The boyband finalists are then plonked in front of a live audience to test their mettle, after which Little Mix choose their favourites for the ultimate boyband.
Episodes follow the same format, each one looking for boybands, girlbands, mixed groups, and so on. Things are kept fresh because the episodes include audition rounds and a live performance, interspersed with LM talking among themselves about their experience on the show so far. Kudos must be given, too, for finding such a fantastic range of auditionees, all with individual character and appeal. It's currently uncertain when the winner of The Search will actually get to go on a live tour, but for now, Little Mix have provided us with some Grade A entertainment.
The Search continues on Sunday 27 September, 6.45pm on BBC One
Register for free to continue reading
Registration is a free and easy way to support our truly independent journalism
By registering, you will also enjoy limited access to Premium articles, exclusive newsletters, commenting, and virtual events with our leading journalists
Already have an account? sign in
Register for free to continue reading
Registration is a free and easy way to support our truly independent journalism
By registering, you will also enjoy limited access to Premium articles, exclusive newsletters, commenting, and virtual events with our leading journalists
Already have an account? sign in
Join our new commenting forum
Join thought-provoking conversations, follow other Independent readers and see their replies