Love Island review: The fragile equilibrium of the villa has been decimated
For the fragile peace to last til Monday morning, some kind of makeshift UN Security Council will have to be established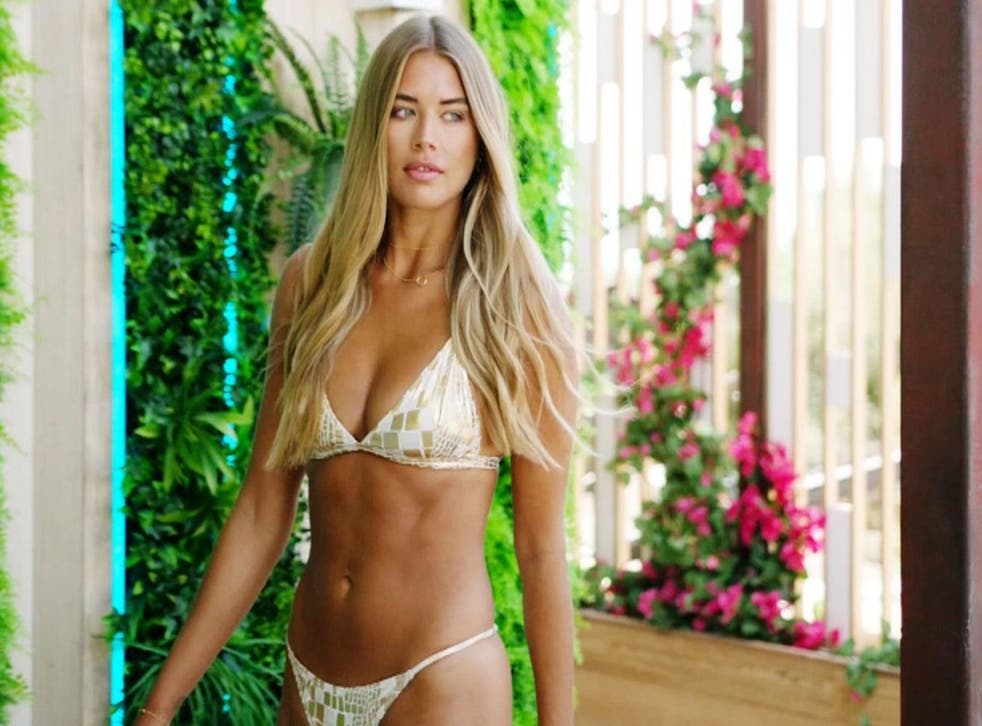 It was Jim Royle of the Royle Family who once maligned having spent a pound on a pair of pants only to have "fifty pence worth's stuck up my arse." And as new contestant Arabella made her entrance into the Love Island villa it would be generous to attach a street value of more than half that to the nanoscopic streak of gold lamé still emergent.
It was quite the cat among the pigeons moment. The gossamer-thin threads of romantic interest woven across the villa over the last three torturous weeks went up in flames in an instant. The trouble, you see, when the currency of love is the number of Instagram endorsements it might secure, is that there is a particular premium placed on physical attractiveness. And Arabella, as a straightforward statement of fact, is much much better-looking than everyone else in there. Geopolitics may be too grand a term for fifteen people who will not move out of a fifty-metre square radius for two-and-a-half whole months, but even so, the fragile equilibrium of the villa has been decimated. There is now a super power.
Love Island 2019: The best moments from the series

Show all 76
And that, it should be made clear, is not without its risks. As the rest of the ladies sat stony-faced around the beanbags, it was almost, almost, as if they were unaware of the lessons of Thucydides's History of the Peloponnesian War – that the surest march to conflict is not the rising power itself but the fear it engenders in the rest.
For the fragile peace to last til Monday morning, some kind of makeshift UN Security Council will have to be established. (Its permanent member will obviously be Curtis.)
In the meantime, Anton's role in proceedings has been that of the exuberant sixteen-year-old in 1914, rushing down to the local recruitment station to lie about his age. We all know how this one ends.
Various non-aggression pacts have been established. Tommy Fury is pretending to be Switzerland, but really he's more like Spain – still too damaged by recent, localised conflicts to play any major role in this one. Yewande is wearing Danny as a human shield. but the sirens are going off, the air is ionising.
Things fall apart. The centre cannot hold. Someone's hour is coming.
Register for free to continue reading
Registration is a free and easy way to support our truly independent journalism
By registering, you will also enjoy limited access to Premium articles, exclusive newsletters, commenting, and virtual events with our leading journalists
Already have an account? sign in
Join our new commenting forum
Join thought-provoking conversations, follow other Independent readers and see their replies