Luther season 4 episode 1 review: The monosyllabic maverick returns with a very dark new case
 The dialogue was  curt  - "What did he do with the heart?" "He ate it." - and the rapidly  piling-up  crime scenes gory.
Alice Jones
Tuesday 15 December 2015 23:10 Comments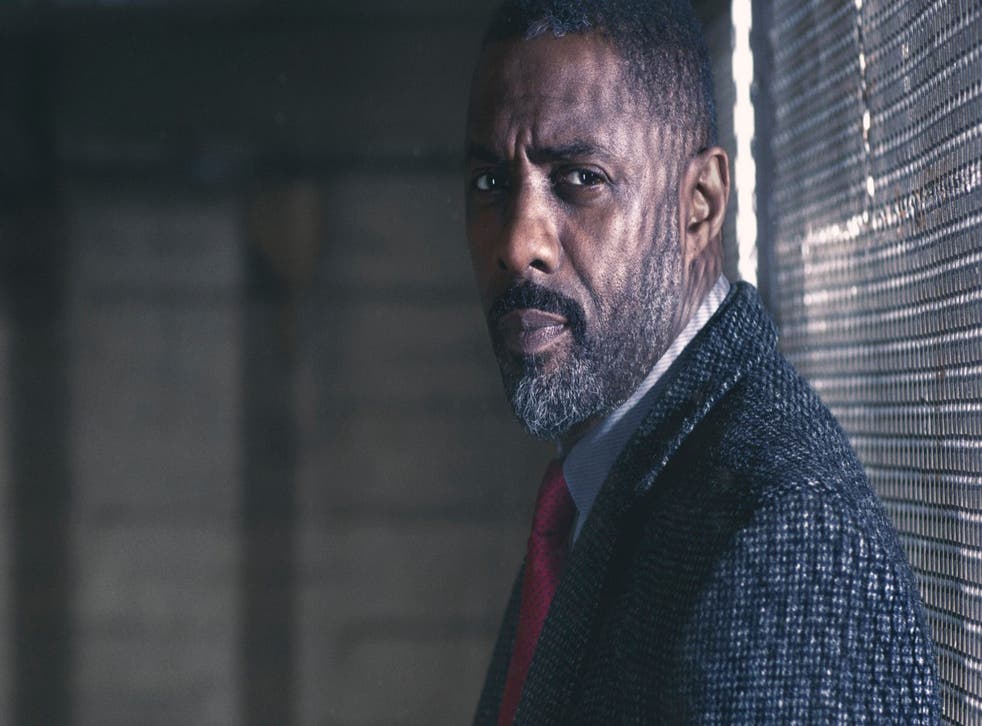 Idris Elba was nominated for a Golden Globe for this new two-part Luther before it even screened in the UK, so it must a) be good and b) feature Elba's Luther doing something more interesting than pottering about on extended leave.
That didn't stop the hour beginning, as all detective series must begin at some point, with the hero living in a draughty cottage on a blustery clifftop, wearing thick knitwear and stubble, and having flashbacks.
"The days seem to fill themselves, really," he said in a voice as bleak as the director's Scandi-inspired palette. If I had a Christmas wish it would be to banish the retired-detective-being-lured-back-for-one-last-job trope. We know they are going to return, their name is in the title, so skip the cottage and get to the murder, I say.
Luther was last seen two years ago hurling his detecting overcoat into the Thames and walking into the sunset with luminous psychopath Alice Morgan (Ruth Wilson). His return to the fray was prompted by two pieces of bad news: Alice had been found drowned in Antwerp, and the grisly demise of another colleague. It was the latter that finally prised Luther out of his jumper and back into his suit and overcoat, a moment that was underscored with some epic - too epic for a man getting changed, probably - Hollywood music. Does the return of the coat suggest that Alice too will emerge from a watery grave in part two?
Alice aside, there was a psychopath on the loose in Hackney Wick. Luther has always been one of the creepier cop shows but this was really very dark. The opening scenes had it all - half-derelict house, candles, creaky stairs and an angry pigeon, all spiking the pulse before the bloodshed. The dialogue was curt - "What did he do with the heart?" "He ate it." - and the rapidly piling-up crime scenes gory.
I found it rather hard to watch, at least until Elba's marvellous, monosyllabic maverick was back in control. As the episode ended, the cannibal hacker with a knowledge of explosives was still on the run and Alice - well who knows, but I doubt Luther will be returning to his cottage for a while.
Register for free to continue reading
Registration is a free and easy way to support our truly independent journalism
By registering, you will also enjoy limited access to Premium articles, exclusive newsletters, commenting, and virtual events with our leading journalists
Already have an account? sign in
Join our new commenting forum
Join thought-provoking conversations, follow other Independent readers and see their replies