Mad Men, TV review: A decade has passed in the world of Don Draper - but little has changed
Don is no wiser about women in the first of Mad Men's final seven episodes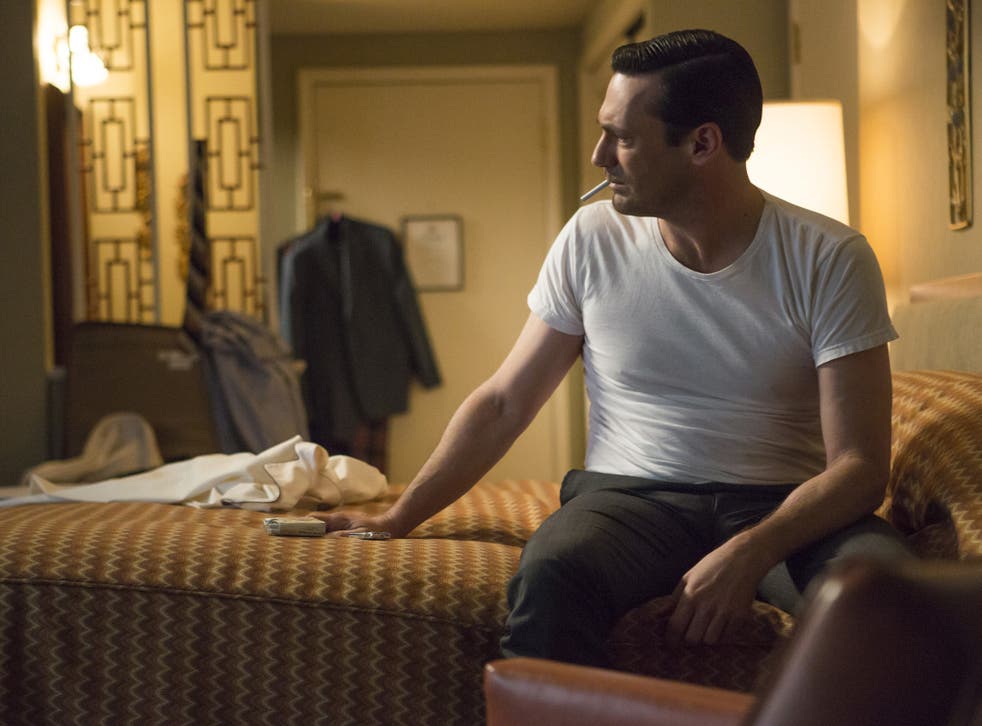 For this mid-season première, the first of Mad Men's final seven episodes, we found the show in a reflective mood. Same as it ever was, perhaps, but now that a whole decade has passed since we first met these characters in 1960 (back in 2007) there is so much to reflect on, and yet so little seemed to have changed. "Is that all there is?" asked Peggy Lee in the record which both opened and closed the episode. Apparently so.
Divorced Don was back to his womanising ways, holding all-day casting calls and juggling assignations with models, air hostesses and diner waitresses; a Nixon speech flickering across the TV in the background reminded us that the Vietnam war was dragging on; and in a meeting with three boorish business partners, Peggy and Joan once again had to smile through the same old sexism they've been putting up with for seven series.
Mad Men season seven

Show all 16
Afterwards, "filthy rich" Joan went shopping to cheer herself up, while Peggy wanted to make up for years of working late (and for what?) by running off to Paris on an impulse with her blind date. In the event, neither woman managed to escape for very long.
Aside from the paisley prints, then, the main difference between 1960 and 1970 was that the members of Sterling Cooper & Partners were newly determined to mark some sort of progress in their lives. Don may have been no wiser about women, but the fact that his pick-up technique now included cheerful anecdotes from his grim, brothel-based childhood suggested he'd made peace with some aspects of his past.
Others still haunted him, including Rachel Katz, née Menken, the Jewish department store heiress who was one of his very first "other women". Her appearance in a dream sparked his desire to revisit this earlier love affair, but fate wouldn't play ball and neither would a familiar-looking waitress. So yes, maybe that is all there is. That and many, many more Seventies-style moustaches.
Join our new commenting forum
Join thought-provoking conversations, follow other Independent readers and see their replies